Fernando Alonso dreaming of a title but he may not be 'driving that year in the car'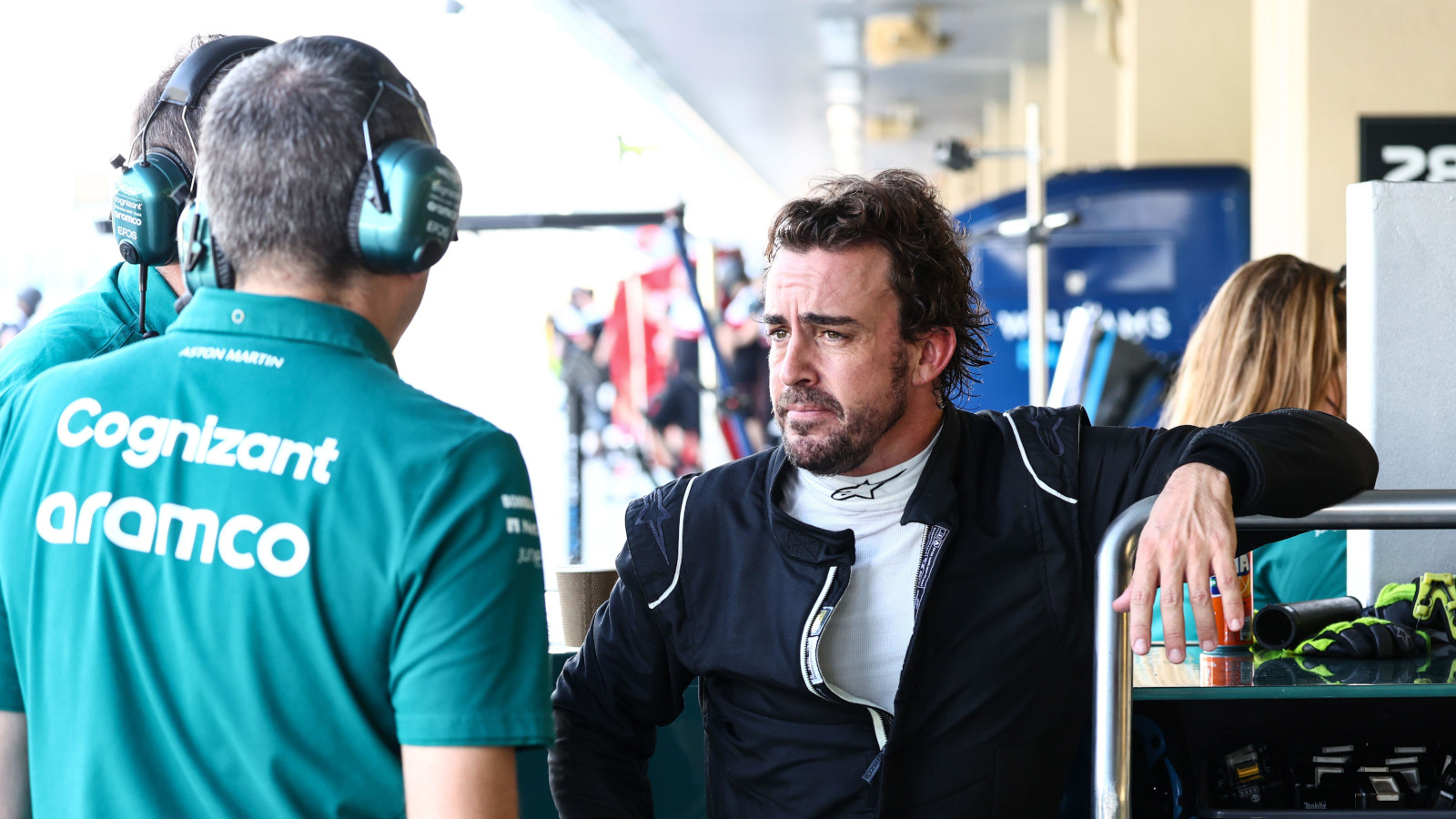 Fernando Alonso says the possibility of winning a third World title is what is motivating him ahead of his move to Aston Martin for the 2023 championship.
Winning back-to-back titles in 2005 and 2006 with Renault, Alonso has bounced from McLaren back to Renault, to Ferrari back to McLaren, taken two years out of the sport before making a comeback with Renault, and now he's joining Aston Martin.
But all that has transpired without a third World title, his closest sniff three runner-up results with Ferrari.
Next season the 32-time grand prix winner will be the oldest driver on the grid, as he was this year too, but he has often insisted age is just a number to him.
Having recently declared he's at a "very good level" and "ready for the next challenge", the 41-year-old hopes it culminates in a third Drivers' Championship title.
"Ultimately winning the championship is what motivates me every day so I'm still thinking the third [title] will be possible one day," he said in an interview with the BBC.
"Maybe not next year, but who knows in the future.
"And now with this project of Aston Martin there are other things appealing to me – to try to build the team not from scratch but after this year they are hoping [to be] much better in the next few seasons.
"They have a lot of new people in the team, great talent, new facilities so it seems I join in this moment where we can join something together and become World Champion one day."
He does, however, concede that he may not be the driver winning that title for Aston Martin but he hopes to still be involved in some capacity.
"I don't know if I will be driving that year in the car," he continued, "but if not I hope I will still be in the organisation somehow and still be proud of that championship."
Unlikely Aston Martin will win a title in the next three years
Fernando Alonso has signed a multi-year contract with Aston Martin, one that is believed to be for 2023 and 2024 with an option for the following season.
But given Aston Martin's performance this season, it seems very unlikely the team will be challenging for, never mind winning, World titles in the next three years.
The Silverstone team's 2022 season, the first under Formula 1's all-new technical regulations, got off to a slow start and although they scored more points in the back half of the season than the opening stint, they were seventh overall.
It's clear to see by the numbers that Aston Martin under Lawrence Stroll's leadership is not reaching the heights of the team in its previous renditions, Force India known for punching above its weight and finances.
It's not all disappointing reading as the team is spending big on infrastructure including a new factory and state-of-the-art wind tunnel. The latter, though, will only be ready at the end of 2023 at the earliest.
Whether any of that will factor in Alonso's chances of success remains to be seen as, barring a double diffuser moment, Aston Martin are unlikely to suddenly shoot from the bottom half of the grid to the top.
Read more: Sergio Perez is only hearing very positive signs from the Aston Martin camp