Alonso finds WEC racing 'less attractive now'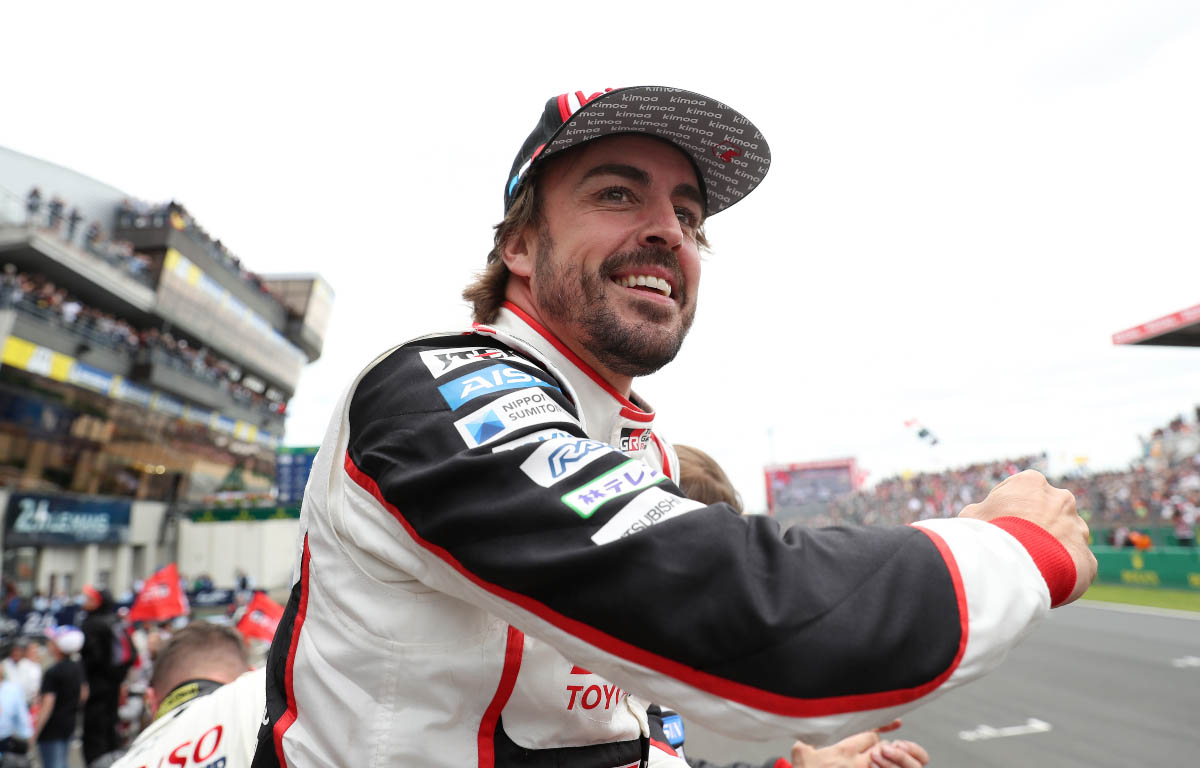 Fernando Alonso says that while he "loves" endurance racing, it is "a bit less attractive" to him now the cars are slower.
Introducing the new Hypercar class to replace LMP1 has had the desired effect for the future of the World Endurance Championship, with several new manufacturers set to join the top tier of the series from 2023 onwards.
Only a handful of Hypercars raced in the 24 Hours of Le Mans this year, but the new rules will see that field deepen in the coming years with the future introduction of the likes of Ferrari, Porsche and Peugeot.
The caveat of that, however, is that the cars have become slower by the new designs being introduced.
The pole position time set by former Sauber F1 driver Kamui Kobayashi this year was more than eight seconds slower than his time in LMP1 in 2019 – coming in around the same time as the old second-tier LMP2 cars used to qualify around the Circuit de la Sarthe.
Alonso created history on Saturday by becoming the first driver to go around the famous old circuit in Formula 1 machinery in a demo run for Alpine.
His employers have also said the Spaniard would be the "ideal" candidate to drive in their Hypercar programme in the future, but Alonso cannot say definitively what he wants to do.
Fernando Alonso did a demo run in an Alpine before the #LeMans24 started, which was the first time in history a Formula 1 car went around the Circuit de la Sarthe 😍 #F1 pic.twitter.com/65LCH3xpeb

— PlanetF1 (@Planet_F1) August 21, 2021
Check out all the latest Fernando Alonso merchandise on the official Formula 1 store
"I think this evolution – of endurance – is good," said the former F1 and WEC World Champion, quoted by SoyMotor.com.
"The new rules coming in 2023 – LMDh [Le Mans Daytona Hypercars, combining to race against Le Mans Hypercars in the top class] – have already attracted a lot of brands and I think endurance is heading towards a great future.
"It's very nice because I love this part of motorsport. In the future, I don't know if I will drive one of these cars or not.
"I have to say also they are a bit slow after the BoP [Balance of Performance, allowing different manufacturers to race on an equal footing] and the offsets.
"If you look at the times, they are something like 10 seconds slower in race pace than in 2019 when I was racing here."
While Alonso admitted the cars having less speed than before would be a factor against him rejoining the endurance field, he has not counted out the possibility of that speed returning in the future.
"In terms of pure fun, it's a bit less attractive now because they are slower, but in a few years' time I'm sure they will be fast again," he added.