Alonso happy to partner with 'dedicated' Ocon
Fernando Alonso says he is "impressed" by Alpine team-mate Esteban Ocon so far, with the pair hoping to move the team forward.
Frenchman Ocon out-qualified and out-raced Alonso at the Emilia Romagna Grand Prix at Imola, in the double World Champion's second race back in a Formula 1 cockpit.
With Alpine seemingly tucked in the midfield battle at the moment, the Spaniard said he is pleased to have a 'dedicated' person alongside him as they look to climb up the standings.
"Definitely I'm impressed and I'm happy to have Esteban alongside me," Alonso said, per Motorsport.com.
"He's very professional, he works very hard, not only here trackside but also in the simulator. We shared a lot of stuff. While either of us is in the simulator, we try to be connected and work towards a better car.
"I know that he puts a lot of dedication into the team. It's good for both drivers when you have a team-mate who works very hard, so he's doing that.
"At the same time you want to be as fast as your team-mate or a little bit faster every time. This time [in Imola qualifying] it didn't work into that way, but I will try the next one."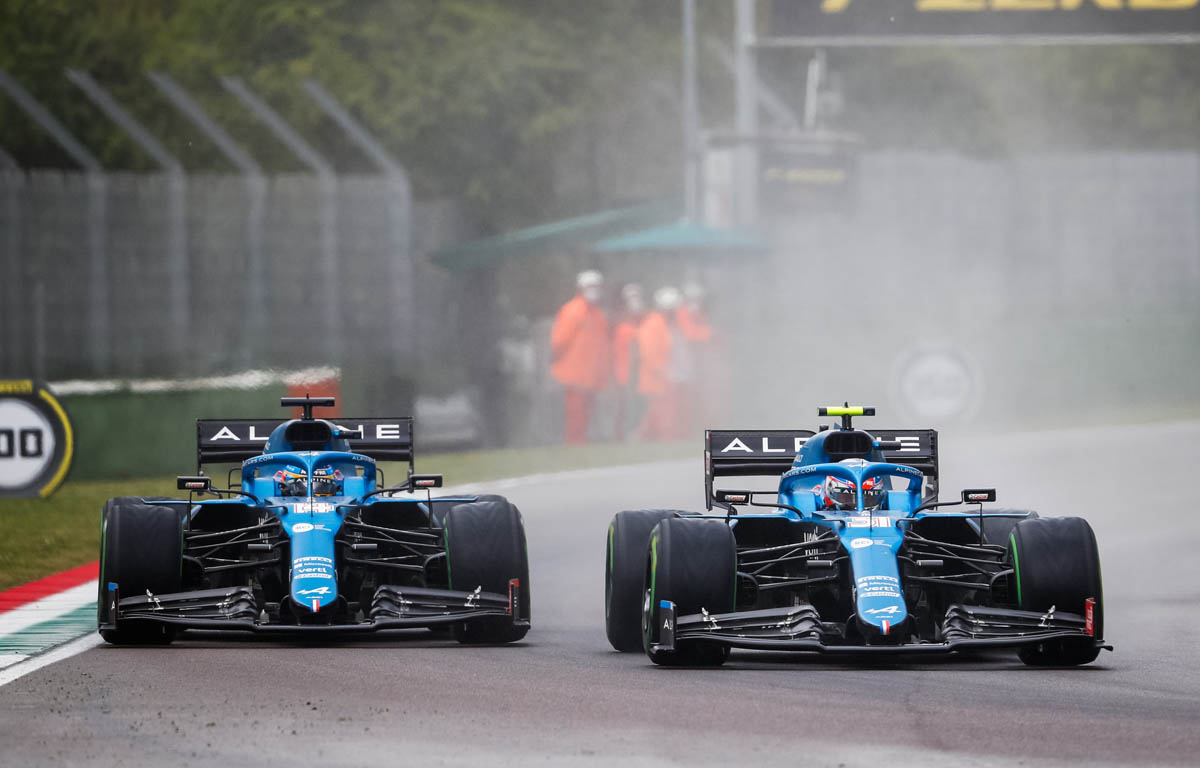 Check out all the latest Fernando Alonso merchandise on the official Formula 1 store
As for Ocon, he knows that if he can show himself as matching his esteemed colleague on the other side of the garage, his stock will rise further in the sport.
With his contract with the team expiring at the end of the season, he knows he will need to perform and help the team push forward if he is to continue on his Formula 1 journey beyond 2021.
"It is great chance to work with a world champion next to me, he is one of the top drivers out there," Ocon said.
"A lot of people have told me things about him, and what I am seeing from the inside, I am really enjoying the cooperation so far. Fernando has a lot of honesty, so when he says something, he means it.
"We have very similar comments about the car and it is working really well. He has been very nice with me so far and he was one of the guys I was looking up too when I was younger.
"It is very special for me to have a co-operation with Fernando, and I think it is going to be close all year."
Follow us on Twitter @Planet_F1, like our Facebook page and join us on Instagram!