Alonso questions F1 chasing unneeded improvements
Fernando Alonso says no other sport searches for ways to improve its format when not necessary like Formula 1 does.
The Italian Grand Prix saw the second staging of sprint qualifying, a 100km sprint race which sets the grid for the main race rather than the traditional Q1, Q2 and Q3 format.
Drivers still contest the original qualifying though, that taking place on Friday instead, determining the sprint qualifying grid.
In general, the feedback at Monza was less positive than at Silverstone where sprint qualifying debuted, but Alonso is not sure why Formula 1 needs to make such changes to a race weekend.
"I think Formula 1 is always pursuing an improvement that sometimes is not needed, in a way," said Alonso, quoted by motorsportweek.com.
"I don't see any other sport being so worried about making or improving the show.
"I see football, which normally is the king of sports, and there are so many games that are so boring. And the following week there is not any drama, there is not any change.
"There are no suggestions how to change the game to make the goal bigger, to play without a goalkeeper to improve the show. There are no dramas.
"The sport is as it is and Formula 1 should be happy and proud as a show because it is a very big thing."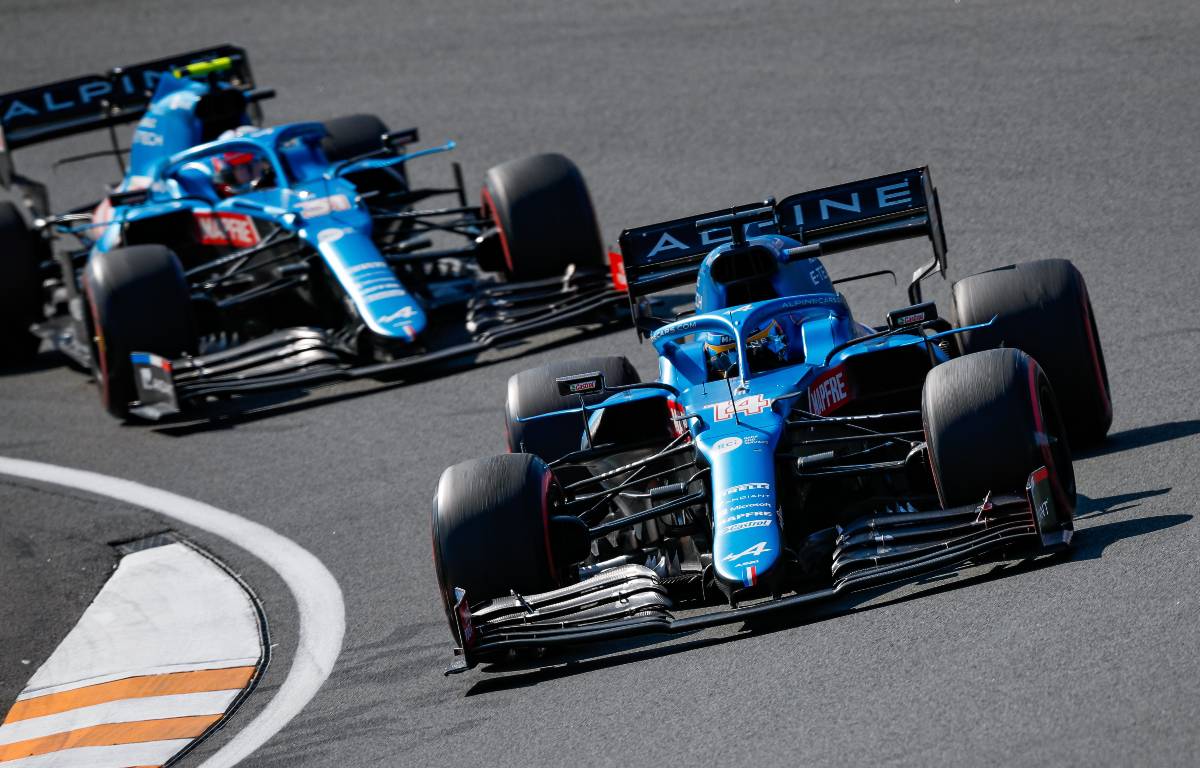 Check out all the latest Fernando Alonso merchandise on the official Formula 1 store
Alonso suggested previously that a return of one-shot qualifying could make sprint qualifying more entertaining and repeated that theory again, but either way he sees Friday as the day which is causing problems for this trial format.
"Because we want to improve, my feeling is the Friday is what is maybe dictating the rest of the weekend because the qualifying is made by the car performance and not by the driver input," the two-time former World Champion explained.
"When you have only one set of tyres or one attempt, okay, the car is the most important thing but the driver has to deliver in that minute and a half.
"When you have one hour and six sets of tyres, you make one mistake, you make two mistakes, but then you put on another set of tyres and again you finish in the position you deserve, or the car deserves.
"So I think we should really add some difficulty to the Friday, maybe even only one attempt not six.
"The reverse grid [idea] I would take it because I am in a slow car, but I don't think it is fair and I don't think F1 should make that revolution either."
PlanetF1 verdict
Could the Italian GP have been better for Alpine?
With AlphaTauri scoring no points, Alpine needed to take full advantage at Monza.