Alonso says fans should have a vote on sprint races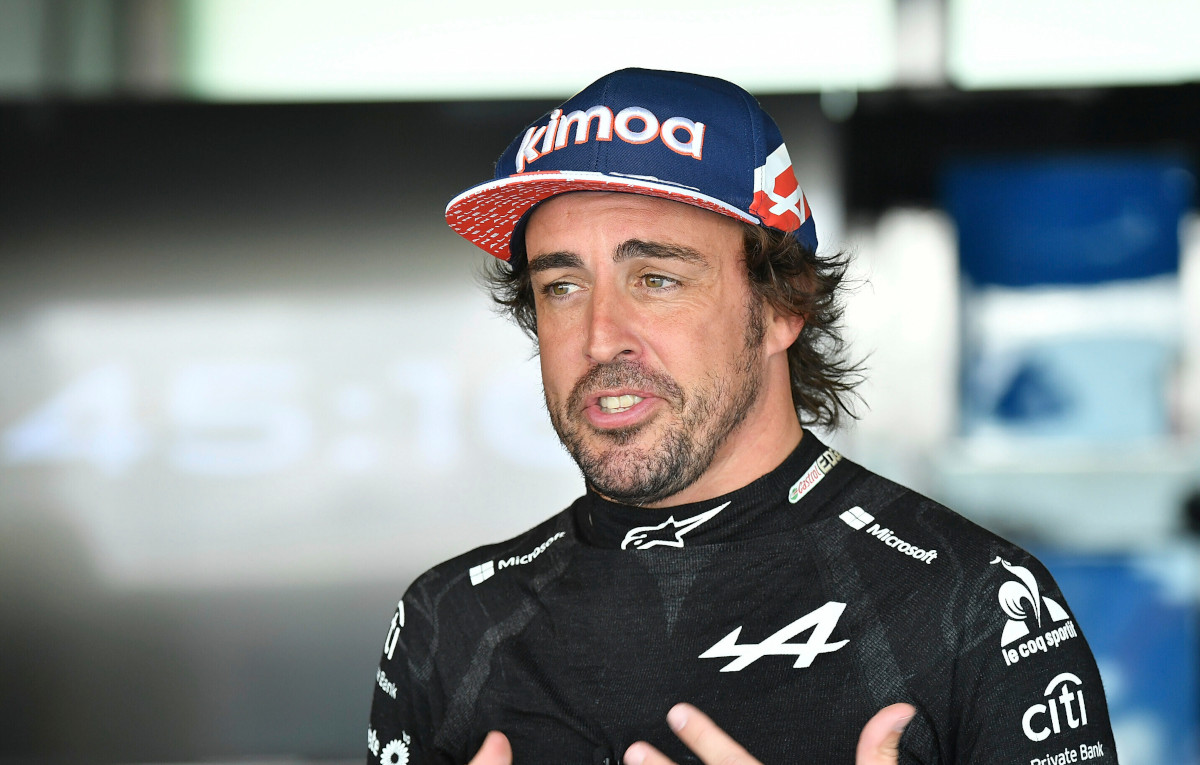 Hoping to increase the number of sprint races from three to six this season, Fernando Alonso feels F1 fans should have a say.
Last season Formula 1 tried a new race weekend format at three grands prix – the British, Italian and Sao Paulo races – using a sprint race to determine the grid for the grand prix on the Sunday.
While Max Verstappen managed to overhaul Lewis Hamilton in the first, setting up their spicy start to the British Grand Prix that ended with the Red Bull driver in the barrier, Monza was a damp squid with several drivers calling it boring.
Brazil, however, produced the exact opposite as Hamilton, penalised with a back-of-the-grid start, produced one of the best drives of the championship as he raced his way from P20 to P5 in just 24 laps.
Formula 1 is hoping to push on with the concept this season, targetting six sprint races.
Before that is set in stone, Alonso says F1's powers-that-be should ask the fans for their opinions and whether they feel anything needs to be adjusted.
"I think this format is made for the fans, to improve the spectacle and to attract different and new fans to the sport," the Alpine driver told the Spanish edition of Motorsport.com.
"So I think we should ask them and see what they think. What did they think of the weekend, what went well, what didn't go well?
"And if we have to change something, they have to decide.
"Because I think for the teams it wasn't better, it wasn't worse. It was just different.
"We prepared the weekend in a different way, but at the end it's the same for everyone.
"So I think we have to put the fans first. And they have to tell us what they didn't like and try to improve it."
Alonso had a good start to last year's sprint races, making up places in the first two of the three.
He made up four positions at Silverstone and two at Monza, although in Brazil he dropped from P9 to P12.
"I'm happy because it changed the routine a little bit that you're used to at the weekend," he added.
"It creates a little more stress with just one session of Free Practice 1 before the cars go to parc fermé. And then there are two races.
"Yes, it's going well for us, and maybe that's why I have a high opinion of sprint racing."
Formula 1's plans to host six sprint races in 2022 are hanging in the balance with teams demanding additional compensation for the extra events.
According to McLaren CEO Zak Brown "One team in particular wanted a $5 million budget cap increase".
He added: "Which was just ridiculous, and had no rational facts behind it. "Then, when you challenge those facts, they go, 'but you need to anticipate things just in case'.
"So you just sit there and you go: 'That is just nonsense.'"
PlanetF1 Verdict
Alonso wants fans to have the vote on sprint races
Fernando Alonso believes that fans should decide if F1 has sprint races.