Alonso explains 'the Ferrari stare' image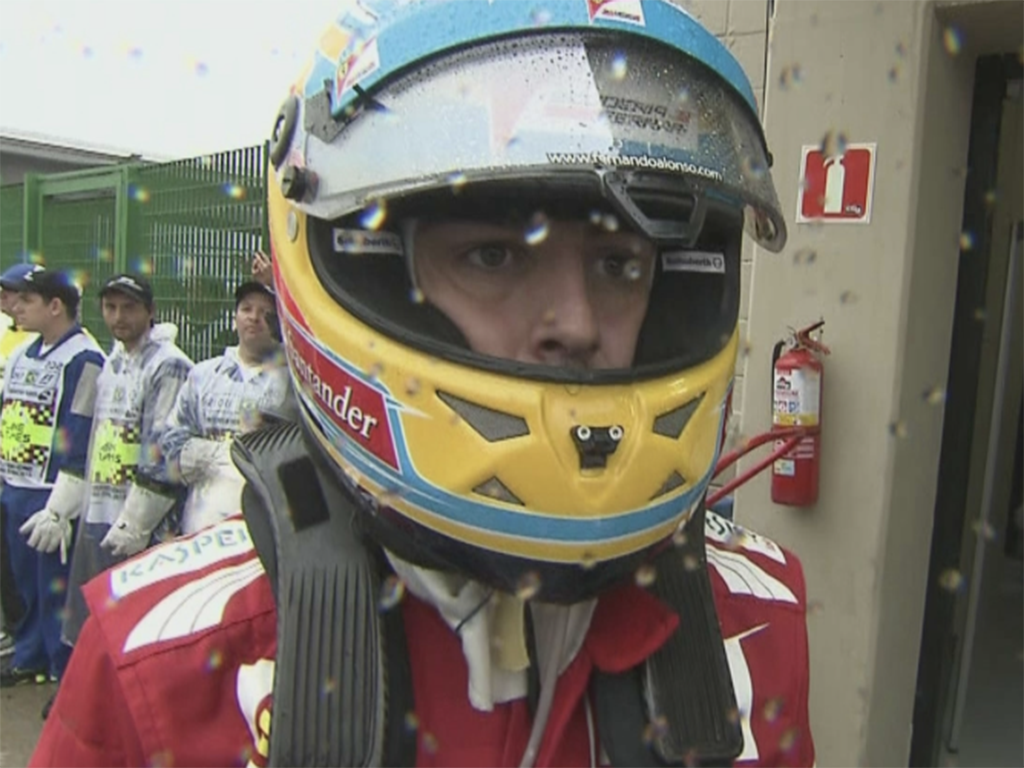 Fernando Alonso has explained the real story behind his famous Ferrari stare at the 2012 Brazilian Grand Prix.
After narrowly missing out on the title to Red Bull's Sebastian Vettel in the season decider at Interlagos, cameras captured Alonso staring intensely down the pit lane.
It is an image that still circulates to this day on social media, but Alonso has said his expression was for a different reason other than being in shock over the losing the title in such dramatic circumstances.
"There are lies about my career that are not the truth," Alonso told F1 Racing magazine.
"I got out of my car and I was looking at Felipe [Massa], who for some reason could not stop crying.
"He was with his mechanics and wife, so I was standing there waiting for him, seeing if he was okay.
"The story was that I was in shock or sad – no I didn't care that much. I wanted to give Felipe a hug."
Alonso went on to further recall his time with Ferrari and, while it was "emotionally intense", he thoroughly enjoyed his time there with his friends.
"I know we didn't achieve the championship, but we fought and gave everything we had," Alonso added.
"We really worked very hard for every result and life outside the car was great.
"It was a good time in my life, living in Maranello.
"I had a lot of friends there, with Felipe [Massa], and Jules [Bianchi] who was with the Academy. Every Friday evening we would play football together with the mechanics and engineers.
"It was emotionally intense. Being a Ferrari driver gives you a lot of satisfaction both in and out the car.
"We just missed the championship by a couple of points as we hit Red Bull's dominating era."
Follow us on Twitter @Planet_F1 and like our Facebook page.