Alonso: 'Bad news' for Ferrari if we fight them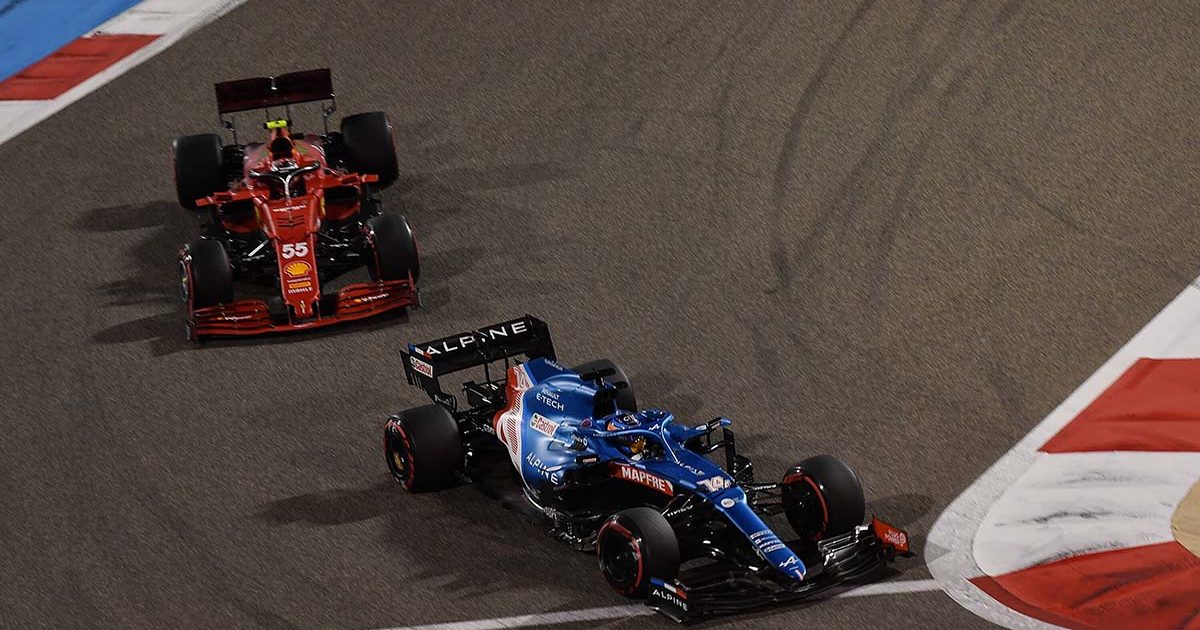 Fernando Alonso is not expecting to fight Ferrari in the Constructors' Championship in 2021, saying it would be "bad news" for his former team if Alpine did.
The Spaniard provided one of the main highlights during the season-opening Bahrain Grand Prix when involved in a mini three-car battle with Aston Martin's Sebastian Vettel and Ferrari's Carlos Sainz – but a pesky sandwich wrapper ultimately ensured Alonso's return to Formula 1 started with a DNF.
Alpine's position in the Formula 1 pecking order is still a little difficult to call after a low-key start to the season, but Alonso is not expecting his team to be fighting with Ferrari on a regular basis, nor seeing them as a direct rival in the Constructors' battle.
"I think Ferrari this year will make a step forward because of their resources and history," Alonso told Sky Sports Italy.
"I don't think we will fight with them – if so, it would be bad news for them."
Alonso also mentioned Ferrari's strength when asked about Sainz, a good friend of his, and his start to life as a Scuderia driver.
"I'm really happy for him but not surprised as we all saw his growth in these last couple of years," he added.
"I think that with Carlos [Sainz] and Leclerc, Ferrari have a strong line-up.
"So we will see if Ferrari will grow and fight for podiums and victories.
"Excluding the 2020 season, the previous years they have always fought for the Championship until the last races, so I expect them to be strong if not this year, for sure from next year."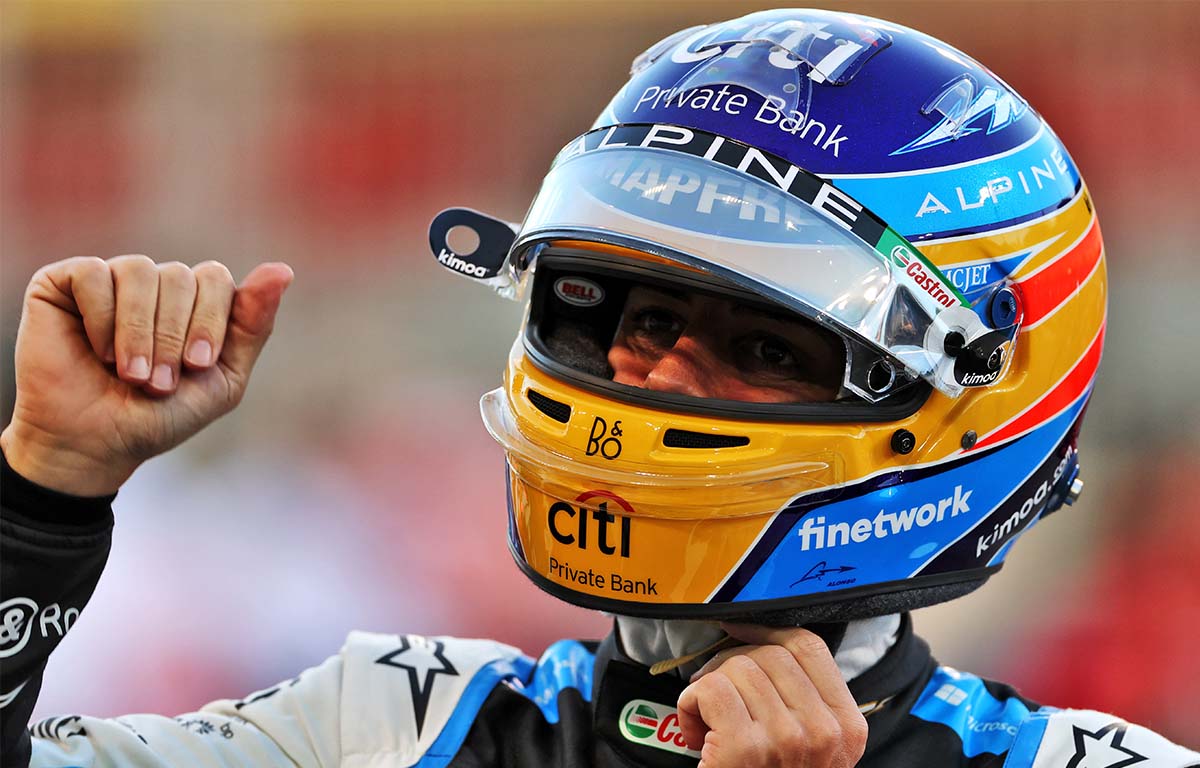 Check out all the latest Fernando Alonso merchandise on the official Formula 1 store
Alonso went on to say he does not envisage being on the top step of the podium in 2021 but his aim will be to win in 2022 when the new regulations come into place.
"I don't have a road map to win again this season," he said.
"In 2018, I was already conscious that maybe with the new regulations in 2021 I could come back. The Endurance Championship and Daytona went well.
"Then with the coronavirus, the new regulations have been delayed to 2022 and I found myself not knowing what to do this year.
"But I knew I wanted to come back because I'm motivated and feel very lucky because when I decided to switch teams I could just do that, and now I've decided to come back in Formula 1 I did that.
"This is a great privilege, because there are talented drivers that have never had even the possibility to drive a Formula 1 car.
"Everyone wants to win. Winning the Championship next year is a dream we all have, but we have to wait and see. Let's cross our fingers."
Additional reporting by Luca Brambilla
Follow us on Twitter @Planet_F1, like our Facebook page and join us on Instagram!