Alonso: Readapting to the speed of F1 'a challenge'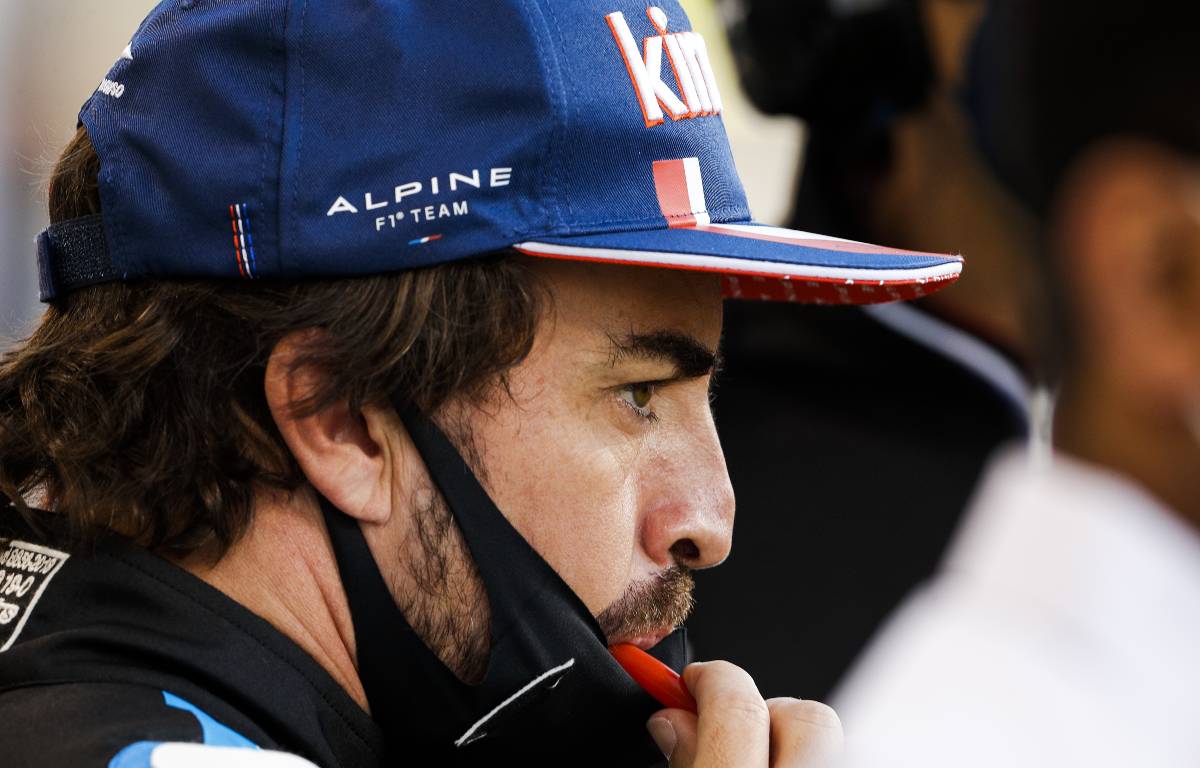 Fernando Alonso says that he has found it challenging to readapt to the speed of Formula 1, both inside and outside of the car.
The Spaniard is back on the grid this season after spending two years away driving in other categories including WEC and IndyCar.
Not a huge amount has changed in the sport since he left, but the cars have got slightly faster and this season, Friday practice sessions are 30 minutes shorter.
He has thus far struggled to adapt to the fast-paced nature of things.
"It is a challenge for everyone, and it was no different for us," he told Sky Sports in the paddock in Barcelona.
"I think we need to readapt a few things, especially myself, to the speed of Formula 1 in general, not only the cars but the speed of the whole weekend, it goes quite frenetic sometimes so I think you have to readapt."
Prior to leaving F1 at the end of the 2018 campaign, Alonso spent four consecutive seasons driving for McLaren.
This year, he's with Alpine, formerly known as Renault, and he says that getting used to the difference between the teams is even harder than getting used to F1 again.
"When you have two years out, you need to feel again the adrenaline of driving these cars," he added.
"The battles when you have one car a couple of inches alongside you and you are fighting for position, you have the starts, you have the Safety Cars, the pit-stops; there are a couple of things that are quite unique in Formula 1.
"But I think it's more that each team has its own characteristics in the car, in the driver assistance, in the power assistance of the steering, in the torque, the pedals.
"There are a couple of things that are very personal, there are things that you are getting used to after many years in the same team, and then when you change teams these little things are taking more time than you can imagine."
Fun weekend in Portimao and another race in the points . Thanks @AlpineF1Team for the fast car and the hard work everyone is putting in. Still a lot of room for improvement on my side and we are not going to stop until we get there💪. @F1 #alpine #f1 #portimao pic.twitter.com/cK7gi4djq9

— Fernando Alonso (@alo_oficial) May 3, 2021
Last time out in Portimao, Alonso had an excellent race, fighting his way through the field to finish in P8 after starting down in P13.
He's generally pleased with how the car felt throughout the weekend but says he needs to improve his qualifying performance given how difficult it is to overtake at the upcoming circuits.
"It was good. I think the car was good all weekend; FP1, FP2, FP3 and the race," he said.
"Qualifying was the only session that we never felt the grip and we never felt comfortable, unfortunately. We'll try to improve that Saturday afternoon which is a key part in Barcelona and Monaco.
"But yeah, the car was good, I felt confident and I was able to attack. When you are in that mood, everything becomes a little bit easier."
Follow us on Twitter @Planet_F1 and like our Facebook page.