'Highest career level' Alonso 'trying to cope' with unreliability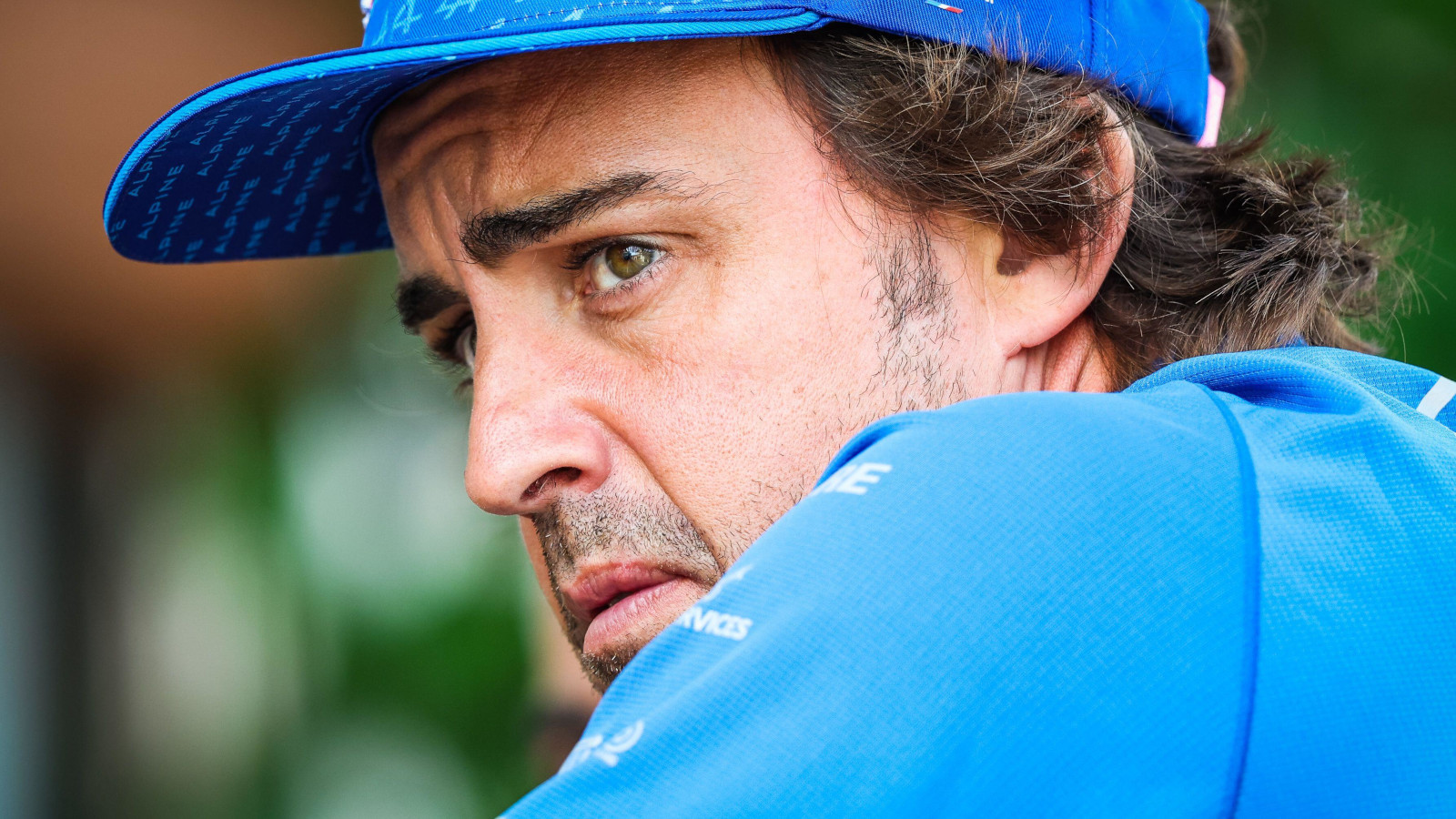 Fernando Alonso said he was disappointed and frustrated as yet more car troubles prevented him from starting the sprint at the Austrian Grand Prix.
A strange sight emerged at the start of the formation lap as the tyre covers were still on Alonso's car and he proceeded to be overtaken by the rest of the grid.
Not wanting to be hit with a penalty, the Alpine mechanics had stopped working on Alonso's car as the clock ticked down to 15 seconds to go, but they were unable to fire it up.
With the rest of the grid out on the formation lap, Alonso was wheeled back into the garage in the hope they could get it going and allow him to start the sprint from the pit lane.
That proved too optimistic though and he failed to reappear, giving him a DNS for the sprint.
Alonso said an electrical issue had prevented him from firing up the car.
"Tyre blankets were second priority," Alonso told F1.com. "Our biggest concern was to fire up the car and we couldn't. It was something electrical on the car that they will switch off all the time. So we will investigate and try to fix it for tomorrow."
The cars set off on the formation lap…

Apart from Alonso whose tyre blankets haven't been taken off in time.

He'll be starting the race from the end of the pit lane. #AustrianGP #F1Sprint pic.twitter.com/txBZuYs5Sh

— Formula 1 (@F1) July 9, 2022
It is the latest event in a long season of problems that have not been of Alonso's own making. The 40-year-old said he was "disappointed" and "frustrated" as he believes he is driving at "one of my highest levels in my career".
"I'm very disappointed, very frustrated because I'm driving probably one of my highest levels in my career and the car doesn't start the engine on the race like today," he said.
"So, yeah, not many points, but on my side I'm very proud of the job I'm doing. And if I have the DNF or zero points because my mistake or my something, I will feel bad. As long as I'm trying to do my job, I try to cope with it."
Heading into the Austrian Grand Prix, Alonso is 10th on 28 points in the World Championship, 14 behind his Alpine team-mate Esteban Ocon. The Spaniard has suffered two DNFs so far this season but had shown an improvement in finishing races in recent weeks.
In Canada, he qualified second on the grid while at Silverstone he crossed the line P5, his highest finish so far this campaign.