Alonso: Russell will need time to challenge Hamilton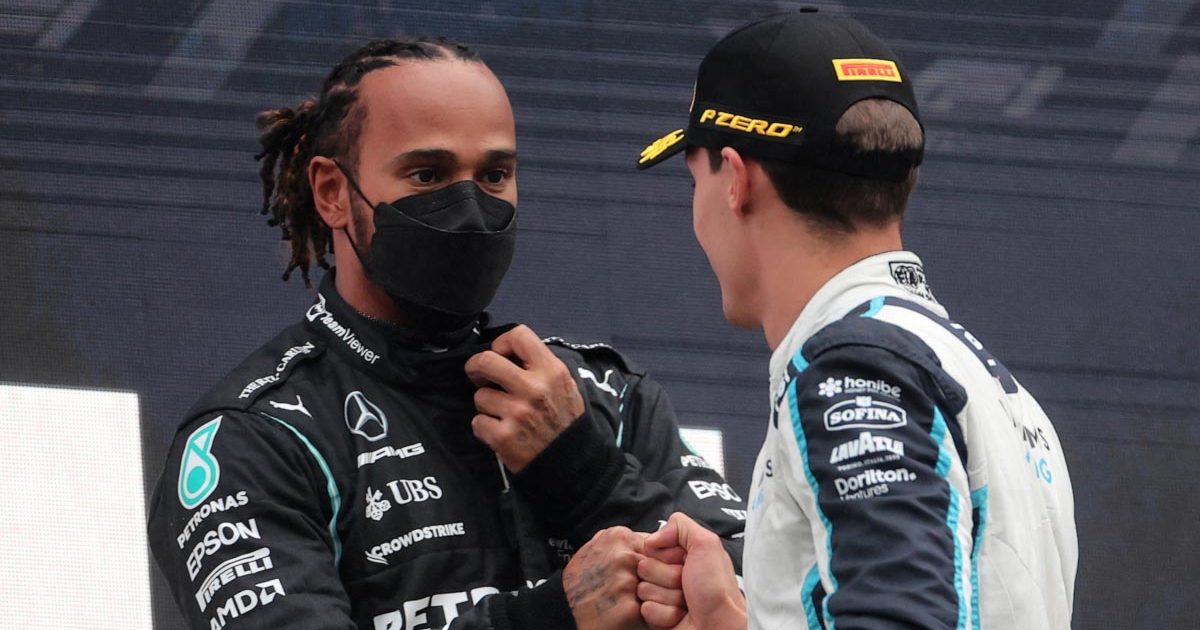 Fernando Alonso believes George Russell will have to bide his time before challenging Lewis Hamilton for the top spot at Mercedes.
Various pundits have predicted "fireworks" next season when Russell slides in alongside Hamilton, with the ambitious young Briton likely to be feistier than Valtteri Bottas.
Mercedes team principal Toto Wolff has even said Russell could be a World Championship challenger in his first year with the team, especially as the brand-new cars mean he will be starting on a more level footing to Hamilton than had he joined this season for example.
Alonso knows exactly what it is like as a multiple World Champion to have an eager young buck as a team-mate, although when a rookie Hamilton joined him at McLaren in 2007 it was the first Formula 1 season in that team for both.
Hamilton did not show many signs of inexperience throughout that campaign though, as both drivers contended for the world title and finished one point apiece behind eventual champion Kimi Raikkonen.
But even though he has become a self-confessed fan of Russell as a driver, initially watching him race for Williams while on a sabbatical from F1 himself, Alonso does not necessarily see a situation developing where the younger Briton threatens his compatriot's Mercedes authority straight away.
No fear, no hesitation, no surprise, no doubt. Ready for Qatar ✊️ #alpine #f1 #qatar https://t.co/MadUAcmqbS

— Fernando Alonso (@alo_oficial) November 17, 2021
"In those two years when I watched the races, what George achieved with Williams – even if he was not in the headlights – was very impressive," said Alonso during an interview with the PA news agency.
"But in terms of beating Lewis, I don't know how it will work.
"Even if George has been impressive, Lewis is the legend, a great champion and it is never going to be easy to beat him. It doesn't matter how talented you are.
"For sure, it will be closer than it has been with Valtteri, but Lewis will be the main preference in the early part of the championship for Mercedes, no doubt."
This year, Alonso is enjoying the title battle between Hamilton and Max Verstappen, the authenticity of which pleases him.
"It is good for the sport in general," said the 40-year-old Alpine driver of the best title tussle in recent memory.
"Everyone loves a real fight, not an artificial fight or one between team-mates.
"Some races have been strong for Mercedes and some have been strong for Red Bull, but the fight should go on until Abu Dhabi and that is exactly what the sport should be."
Planet F1 verdict
Alonso thinks Russell will take time to challenge Hamilton
Fernando Alonso thinks George Russell may not challenge Lewis Hamilton immediately at Mercedes.