Alonso happy with progress after questioning Alpine pace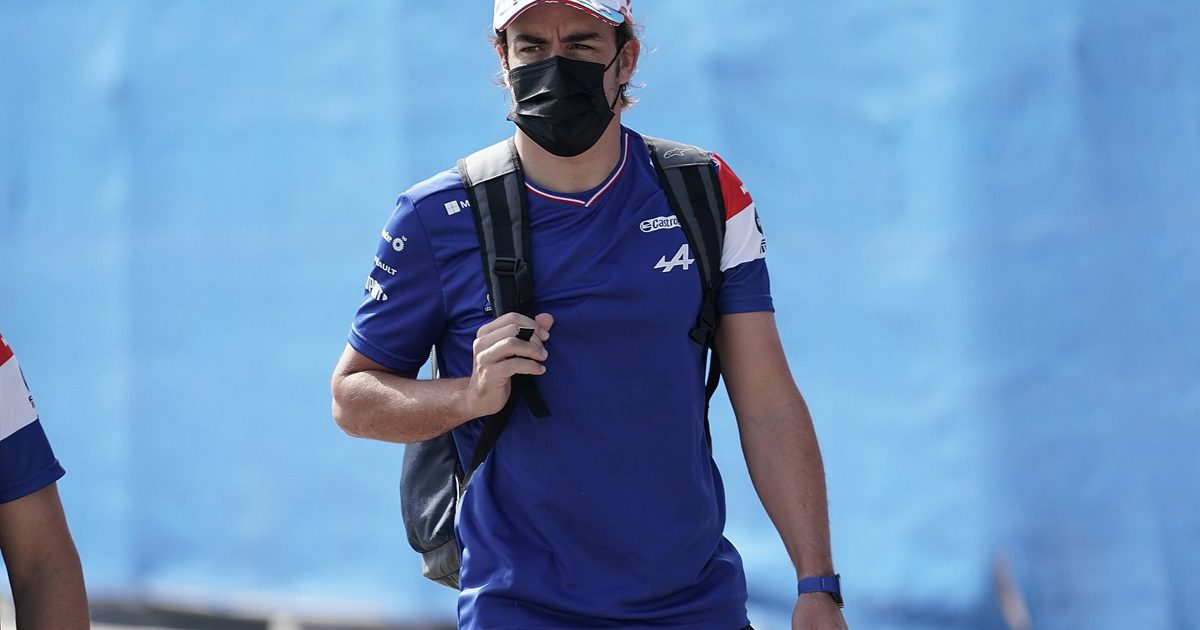 Fernando Alonso said he and his Alpine team were "questioning" where their turn of pace in Azerbaijan came from, but their overall progress bodes well for the rest of the season.
The double World Champion finished P6 in Baku – his best result since returning to Formula 1 – and admitted that he wasn't quite sure how the team have much such progress so quickly.
"Yes, in a way, yes; we were all questioning ourselves: what was happening in Monaco and Baku?" Alonso told reporters when asked if he was relieved about the team carrying their pace from the last two races to more traditional surroundings at Paul Ricard.
"We still don't have all the answers, but it seems more normal, our level of competitiveness here, and this is a positive thing for the rest of the year, for sure."
Alonso managed to put himself within half a second of Max Verstappen's leading time in second practice, comfortably ahead of both McLaren cars and faster than both Ferrari drivers to boot to sit P4.
Despite their newfound turn of speed, the Spaniard was quick to urge caution as the midfield battle continues to be based on fine margins.
"It was fast for us today, the car felt good," he added. "We experimented a little bit with the setup in FP1 and FP2.
"Not a clear answer yet [for their speed] but it seems to work fine so far. Hopefully we can keep this speed into tomorrow but at the end of the day, in the moment of truth it's going to be very, very close in the midfield.
"A couple of tenths will change a lot so let's see if we're in that high part.
"[Of] all the midfield teams, whoever is not optimising everything, not have a perfect Saturday or perfect Sunday, you will end up out of the points. We know that we have a job to do."
Ocon signs three-year contract extension
Esteban Ocon has signed a new three-year deal with the Alpine, confirming he'll stay with the team until the end of 2024 at the least.
Check out all the latest Fernando Alonso merchandise on the official Formula 1 store
Team-mate Esteban Ocon was also in the top 10 in practice and fresh from signing a three-year contract extension with the team, he's optimistic about what can be achieved at his home race.
"It's what we were expecting, or hoping, I would say," Ocon said. "It does look good at the moment.
"I think the pace of the car has been pretty strong today; it's only Friday so we need to keep looking at what we can do exactly tomorrow, but yeah, we still have a few areas that we can do better.
"We got well into the top 10 today with both cars, we look fast also in the long run, so it's pretty solid and we're pretty please with our Friday, but tomorrow is when it counts."
Follow all the action from the French Grand Prix with the PlanetF1 live centre