'Alonso may have been too impatient with Honda'
Anthony Davidson feels Fernando Alonso may be wishing he had been more patient with Honda during his second spell at McLaren.
Alonso returned to the British team in 2015 at a time when the Japanese manufacturer also did so, becoming their engine supplier for the first time since 1992.
What followed were three seasons nothing short of disastrous though with the power being extremely weak, making McLaren a backmarker of the grid.
During that period, Alonso was highly critical of Honda in public, often complaining over the team radio and in interviews.
The partnership ultimately came to a close at the end of 2017 and the Japanese company have been hugely successful since, becoming Red Bull's supplier and winning the Drivers' Championship with them this year.
Davidson, who worked with Honda himself during his career and found they delivered more often than not, is curious as to how the Spaniard now feels about that.
"I wonder how he has looked at Honda's performance over the past year," Davidson told the Dutch branch of Motorsport.com.
"From my past experience with Honda I know sometimes it can take a while to see progress, but in the end they always get it done.
"You just have to let them find their way and do it their own way."
He personally thinks the two-time former World Champion may be wishing he had been more patient all things considered.
"I wonder if Fernando is now like 'if only I had been a little more patient and given it a little more time'," he added.
"Of course, nobody can see into the future. But I'm curious how he looked at Honda, now they have had such a strong power unit. Would he think things like 'if only McLaren had kept working with Honda and I had just kept driving there?'
"If they still had that power unit in the car and Fernando would still have driven there, we would probably have had a very different scenario now."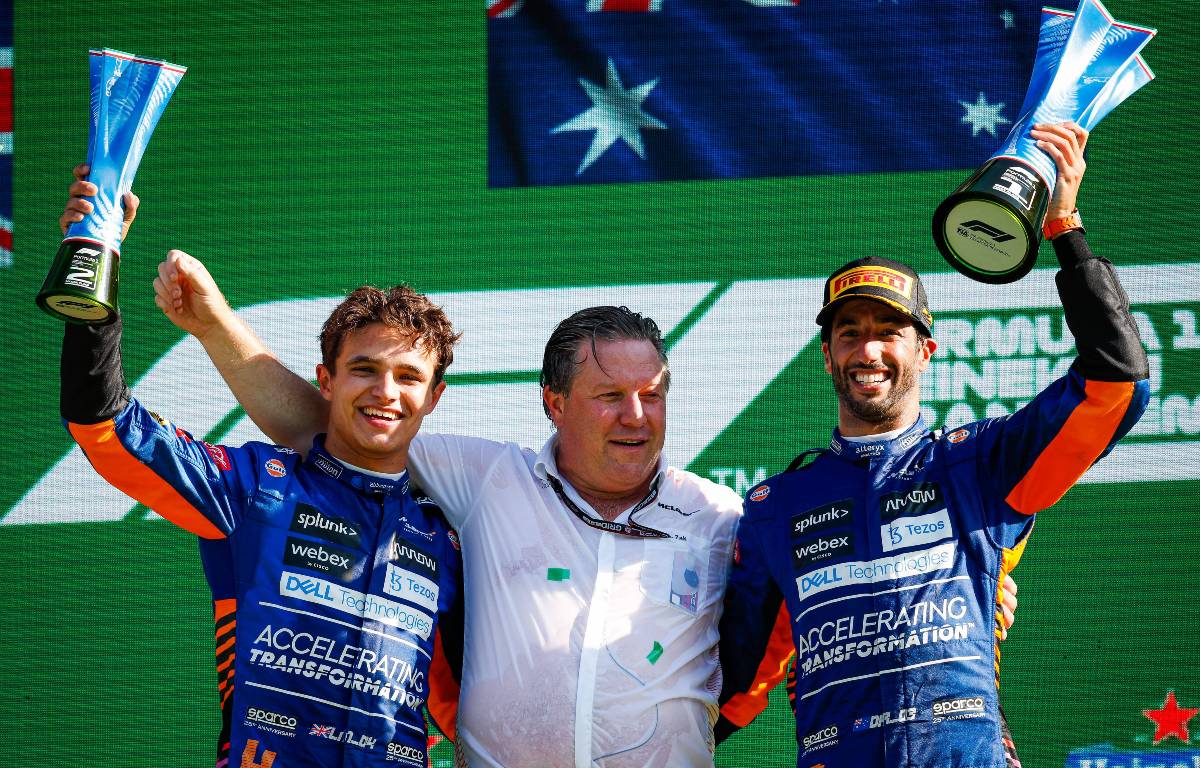 While Honda joined forces with Red Bull, McLaren switched to Renault engines before reuniting with Mercedes in 2020 and have climbed back up to the top of the midfield.
The 2021 season proved to be their best for almost a decade in the sense that Daniel Ricciardo won the Italian Grand Prix and Lando Norris finished P2 there, while also claiming three P3 finishes.
Davidson feels things could have worked out even better for them if they had made things work with Honda though.
"Well, no idea," he said when asked whether they and Alonso could have fought for titles now.
"But then McLaren would have got the factory backing from Honda that Red Bull have had in recent years.
"Of course, McLaren are currently running a Mercedes engine that is as strong as the Honda power unit. But it's also about extra budget that they would otherwise have had. That's perhaps the most important point.
"Otherwise, they could have invested the money they spend on leasing engines into the development of the car."
Horner hails Honda partnership
Christian Horner has hailed Red Bull's partnership with Honda.