Fernando Alonso apologises for Lewis Hamilton 'idiot' comments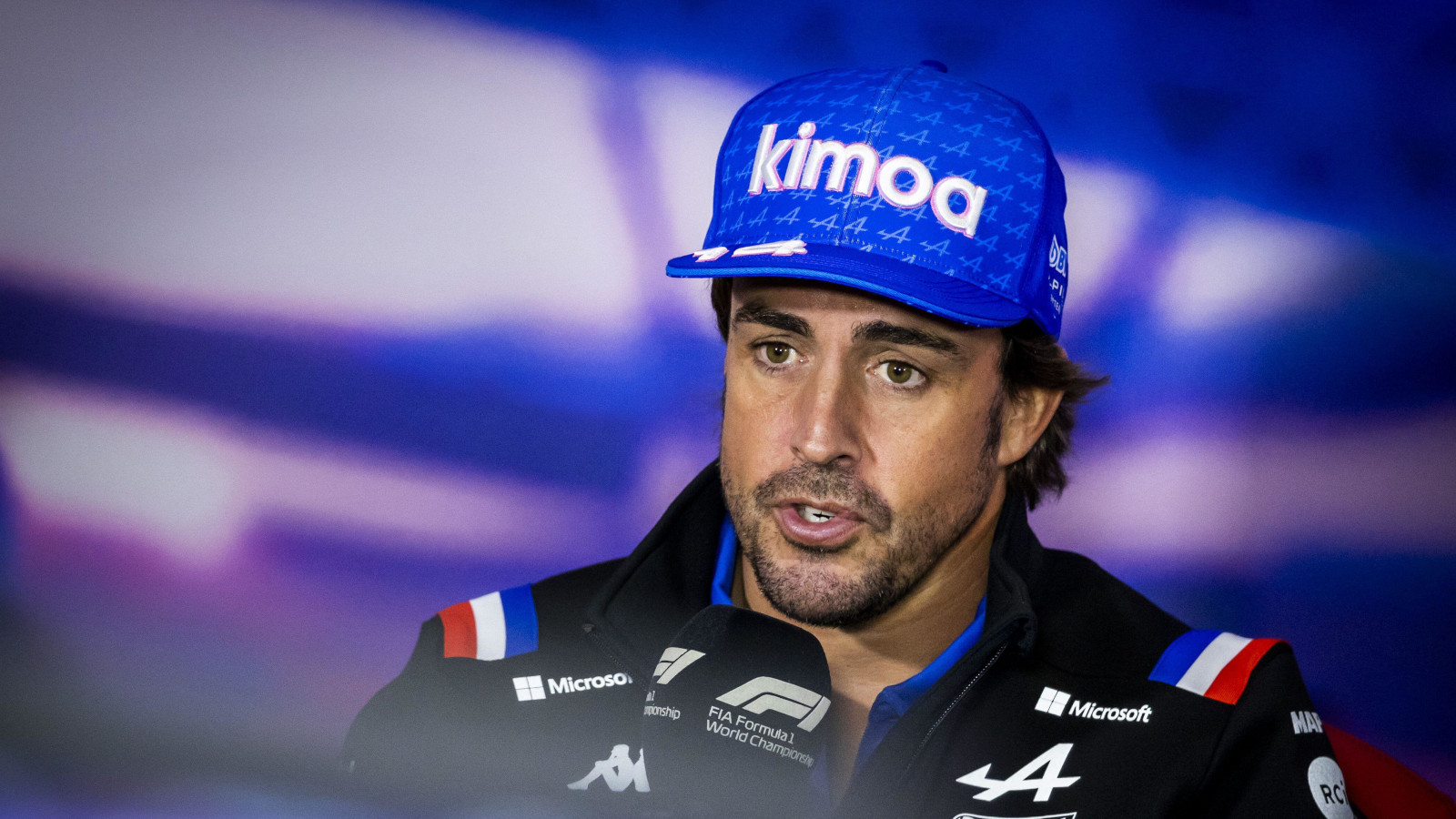 Fernando Alonso has offered an apology for his angry team radio message after colliding with Lewis Hamilton on the first lap at last weekend's Belgian Grand Prix.
The former McLaren team-mates were jostling for second place at the start at Spa as they headed up towards the Les Combes chicane, with Hamilton trying to pass around the outside of the Alpine driver.
Hamilton pinched Alonso at the apex and was sent flying into the air after tagging wheels, suffering a 45G impact as he landed and his car was too damaged to continue.
Alonso was furious on team radio in the immediate aftermath, saying: "What an idiot closing the door from the outside. I mean, we had a mega start but this guy only knows how to drive and start in first."

Hamilton took full responsibility for the incident and made a peace offering in the form of a signed cap, which he posted about on social media, but Alonso has now apologised for the language he used.
"It [has] been made a huge thing," Alonso told reporters at Zandvoort, quoted by GPFans.
"First of all, it is Lewis, he is a champion, a legend of our time and then when you say something – and I am sorry to repeat this – against a British driver, there is a huge media involvement after that.
"They have been saying a lot of things to Checo [Perez] to Carlos [Sainz], to me – if you say something to a Latin driver, everything is a bit more fun. If you say it to Lewis, it is a bit more serious.
"But yes, I apologise. I feel… I am not thinking about what I said. There was not much to blame in that moment, to be honest, looking at the replays because it was the first lap, and we are all very close together.
"The heat of the moment and the adrenaline of the moment, finally fighting for top two, top three, made me say those comments that I should not say.
"But at the same time, and as I said after the race, I said it was a racing incident in my opinion."
Alonso also insisted that he did not mean his comment about Hamilton only being able to win from the front, and he hopes to iron out the issue together while doing the media rounds in the Netherlands.
"I will hopefully [speak to him] when we are doing the TV pen," Alonso said. "I will approach him and say sorry if he understood in that way. I have absolutely no problems with him. And as I said, I have huge respect for him."