Alonso, Vips pick up FP1 reprimands in Spain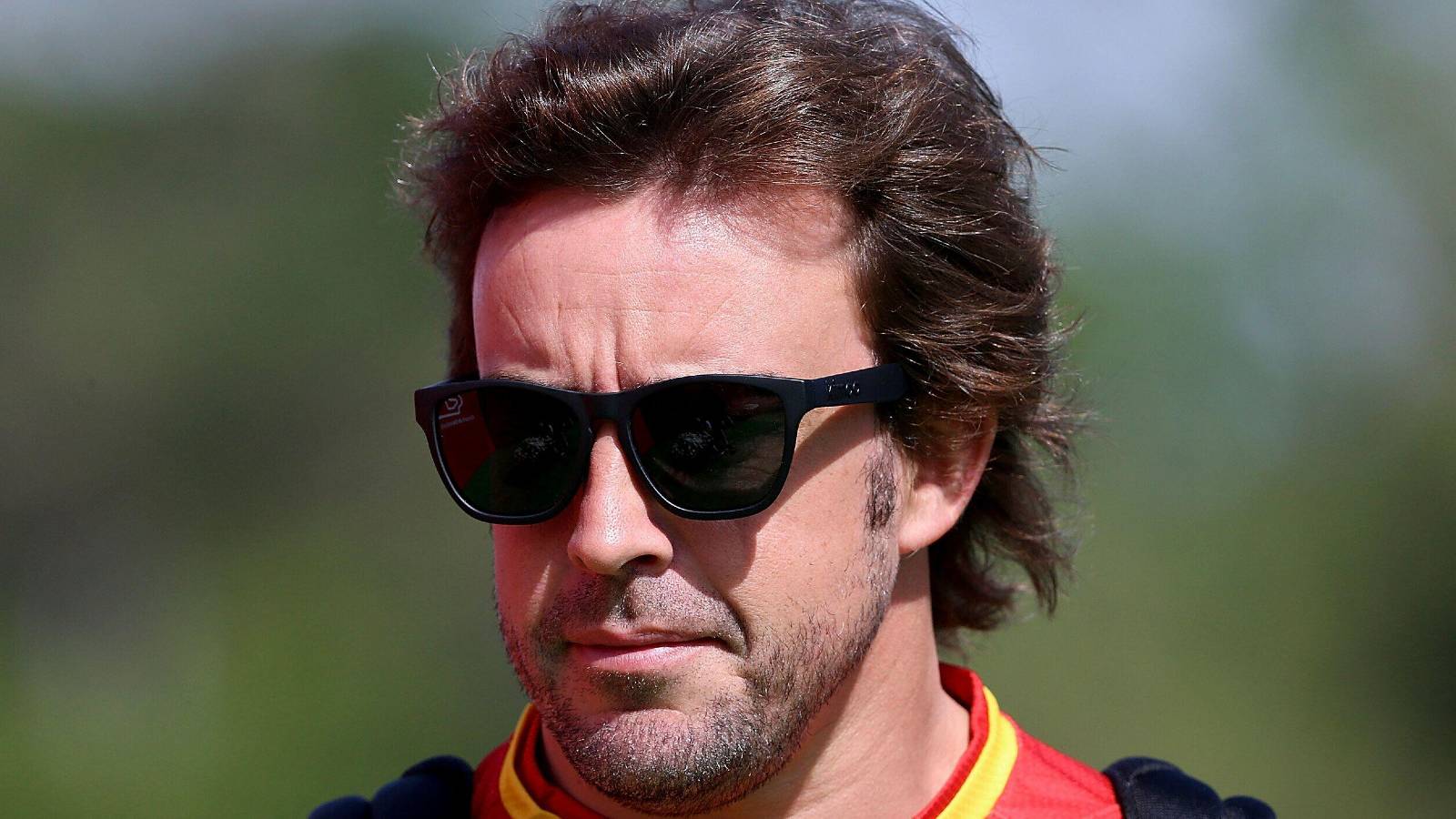 Fernando Alonso and the debuting Juri Vips both were handed reprimands for impeding during practice at the Spanish Grand Prix.
Both of these incidents involved a Mercedes, Alonso judged to have impeded Lewis Hamilton by "driving slowly on the racing line between Turn 12 and Turn 13".
Alonso therefore was handed his first reprimand of the season.
Vips meanwhile was making his race weekend debut in FP1 behind the wheel of the Red Bull when he got in the way of George Russell, Hamilton's Mercedes team-mate.
For Vips it was the same punishment.
🏁 #FP2 🏁 A wrap on Friday practice in sunny Spain.

P6 Fernando: 1:20.203
P9 Esteban: 1:20.745#SpanishGP pic.twitter.com/4tV8W5Ggmd

— BWT Alpine F1 Team (@AlpineF1Team) May 20, 2022
Alonso was on form in his Alpine on Friday, the Spaniard finishing P6 in FP2, only half a second down on pacesetter Charles Leclerc.
"It was a good day," he told reporters.
"We did obviously not many laps in winter testing here, we had a couple of things to test still, and yeah concentrating on the tyres, temperature is very different to February.
"So I feel we gathered a lot of data, but not totally happy with the balance, even with the competitiveness [that] felt good, and I think there is more to come for everybody tomorrow."
While Alonso's one-lap pace was impressive, he also delivering a solid race simulation during FP2.
He said that he had not yet seen the times, though expects the tyres to become an issue for all drivers.
"I didn't look at the pace, but inside the car it felt difficult," he responded when told of his performance on the long run.
"I think with the heat and everything, the tyres they are struggling I think for everybody, so we need to fine-tune a few things on the set-up for tomorrow.
"There are a couple of improvements from our main rivals, but our car seems to perform okay.
"And here qualifying is always going to be important, in this track it is difficult to pass, Saturdays have been our strength so hopefully tomorrow we can use that."
Alonso was seen in the paddock having a chat with FIA president Mohammed ben Sulayem, this believed to have been in response to the Spaniard's criticism of the stewards at the previous round in Miami.
Asked if he has been talking to the FIA, Alonso said: "I've been chatting with them [the FIA] from Miami, and this morning also the president came.
"I'm very good friends with Mohammed so I think we all try to move forward and to improve the sport, that's the aim from everybody."
As for Vips, he propped up the FP1 standings, though explained that it was never the plan to go for push laps.
He did try one, but that was ruined by traffic.
Nonetheless, he described his experience as "amazing".
"Yeah, amazing," he said of his first experience of a Formula 1 race weekend.
"It was a really busy session, there weren't plans to do push laps, we were just supposed to do aero mapping, so no DRS, no KERS and stuff, just cruising around which took some of the pressure off.
"Then we were on schedule, sort of even ahead of schedule a little bit, so I was actually supposed to get a push lap in the end, but I had traffic unfortunately.
"I can see why F1 is so hard, because these sessions are really hectic."
Vips was back in the Formula 2 car later that day, claiming P2 on the grid for Sunday's Feature Race.
Nyck de Vries had also been in action during FP1 in Spain, taking Alex Albon's place and ending the session P18, a place ahead of team-mate Nicholas Latifi.
Will Alonso's luck change at Alpine?
Fernando Alonso heads back to his home race in need of a bit of luck with Alpine this weekend.