Alonso predicts Raikkonen to be a big miss
Fernando Alonso believes that Formula 1 will feel the absence of Kimi Raikkonen following his retirement from the series.
After a record 349 grand prix starts in Formula 1, Raikkonen called time on his legendary career following the 2021 Abu Dhabi Grand Prix.
But not only a veteran of the grid, Raikkonen was also one of Formula 1's most iconic personalities, so Alonso believes that the Finn will leave a void that is hard to fill.
"I'm happy to have shared so many years with Kimi," said Alonso while appearing on the Beyond the Grid podcast.
"He is a very good character in Formula 1 and this year we will miss him a lot."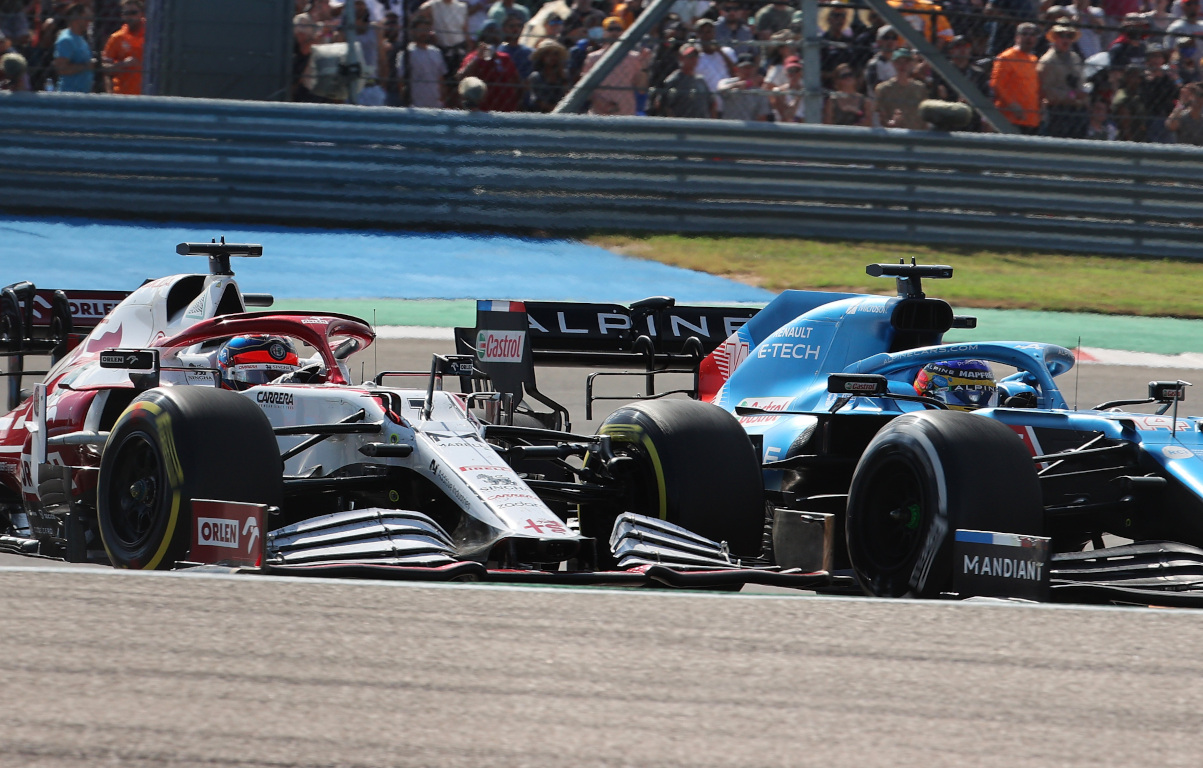 Alonso and Raikkonen actually joined the Formula 1 grid at the same time, both debuting at the 2001 Australian Grand Prix.
But looking back in time, Alonso said it was not possible then to predict the future which both of them would have.
Raikkonen became World Champion in 2007, winning 21 races across his career, while Alonso is a two-time champ with 32 wins under his belt so far.
"When you're in that moment and making your debut, you don't have a clear idea what the future will bring," said Alonso.
"Obviously, we both had a fantastic time in F1, we both won a championship which maybe, in 2001, we were not sure of that success at that moment."
Raikkonen was one of Formula 1's most popular drivers with the fans, thanks to his almost blasé approach to pretty much everything other than driving a racing car, on top of his many hilarious radio outbursts.
Alonso assured though that away from the track, Raikkonen does not live up to his 'Iceman' nickname.
"He's sincere. He's not playing any games. He is what you see," said Alonso.
"Part of this mask that we see from him, being very cold and not talking too much and things like that, there is a different person inside. Not 'the Iceman'.
"I think he's quite warm inside; maybe you need to see him outside of racing to see the real Kimi. We meet sometimes in the airports, outside the paddock, in restaurants… partying sometimes!
"After the races, he's one of the guys that you can talk honestly with on different topics, and he's straight to the point. I share many of his ideas and thoughts about Formula 1 and this world. What we live here is a bubble and not real life.
"We have all these facilities here, we have this easy life, we travel in good planes, we are in five-star hotels, we have all the help from everyone but, on Sunday night, we are normal people and we tend to laugh about how fake this world becomes."
PlanetF1 Verdict
Kimi Raikkonen will be sorely missed
There has never been a character quite like Kimi Raikkonen.