Alonso lacked 'luck' of being in dominant team
Four-time World Champion and Renault advisor Alain Prost believes Fernando Alonso's honours list would have been far greater with a little "luck".
Michael Schumacher and Lewis Hamilton now stand alone as the statistical elite of Formula 1, and Hamilton is continuing to catch and pass the legendary records set by Schumacher.
Most recently at the Portuguese GP Hamilton surpassed Schumacher's tally of 91 career wins by taking his 92nd Formula 1 win.
Alonso is widely regarded as one of the best all-round drivers in Formula 1 history, but his two World Championships and 32 race wins leave him trailing a long way behind the likes of Schumacher and Hamilton.
However, if Alonso had have been part of such dominant teams like Schumacher and Hamilton had been, in the forms of Ferrari and Mercedes respectively, then Prost feels Alonso may have been knocking on the door of those records.
The Spaniard will of course return to the Renault team for 2021 with whom he won both his titles with in 2005 and 2006, though by then they will be competing under their new identity of Alpine.
"I never say if one or the other is number one, but Fernando is one of the best of his generation," he told AS.com.
"I highlight his ability in race conditions because he will always stand up to the competition, he is a fighter.
"I have spoken to him several times since he was confirmed and you can see his involvement and the motivations he has in the team. He will go for it, his motivation is very important for us.
"We can be sure that he will be at the highest level. He will always fight, even for one point, that is fundamental.
"It's very common in Formula 1, to win as many races as Lewis and Michael you need to be in a team with a long history of success.
"That has not been the case for Fernando in Renault, McLaren or Ferrari. Sometimes you need a bit of luck, but he certainly deserves as a driver much more than he has achieved."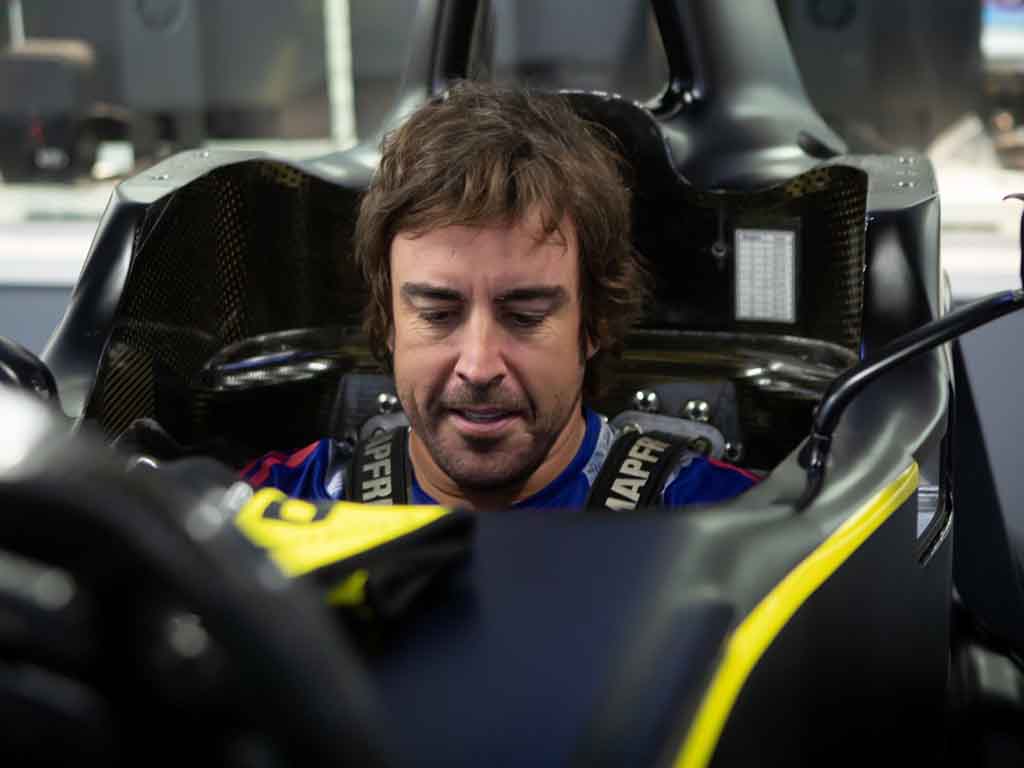 Get your hands on the official Renault 2020 collection via the Formula 1 store 
So, what are Alonso's chances of returning to the top step of the podium as part of Alpine? He had said previously that he would only return to Formula 1 if he had a race-winning car.
"Fernando said that, but he has also said more recently that it will be difficult to win, because it is realistic," Prost replied.
"You know me, I am also a realist, I will never say stupid things about when we are going to win with Fernando because you don't know. The most important thing is what we do today, we show an upward trend and we have built the foundation for the team.
"We are at one level and we want to reach another. We don't know when we'll be there, but the most important thing is to reach it. We cannot estimate where we will be in 2022 because of the new rules and the budget cap and because of the performance level of the rivals.
"We do not have a large budget and from next year we will be at the same level.
"As for the question about Fernando, it is good that he sees next year as a time we can improve the car before 2022. He will fight with a good, decent car, but not a winner. In the future, we will see."
Follow us on Twitter @Planet_F1, like our Facebook page and join us on Instagram!