Fernando Alonso hits Lance Stroll in scary high-speed airborne crash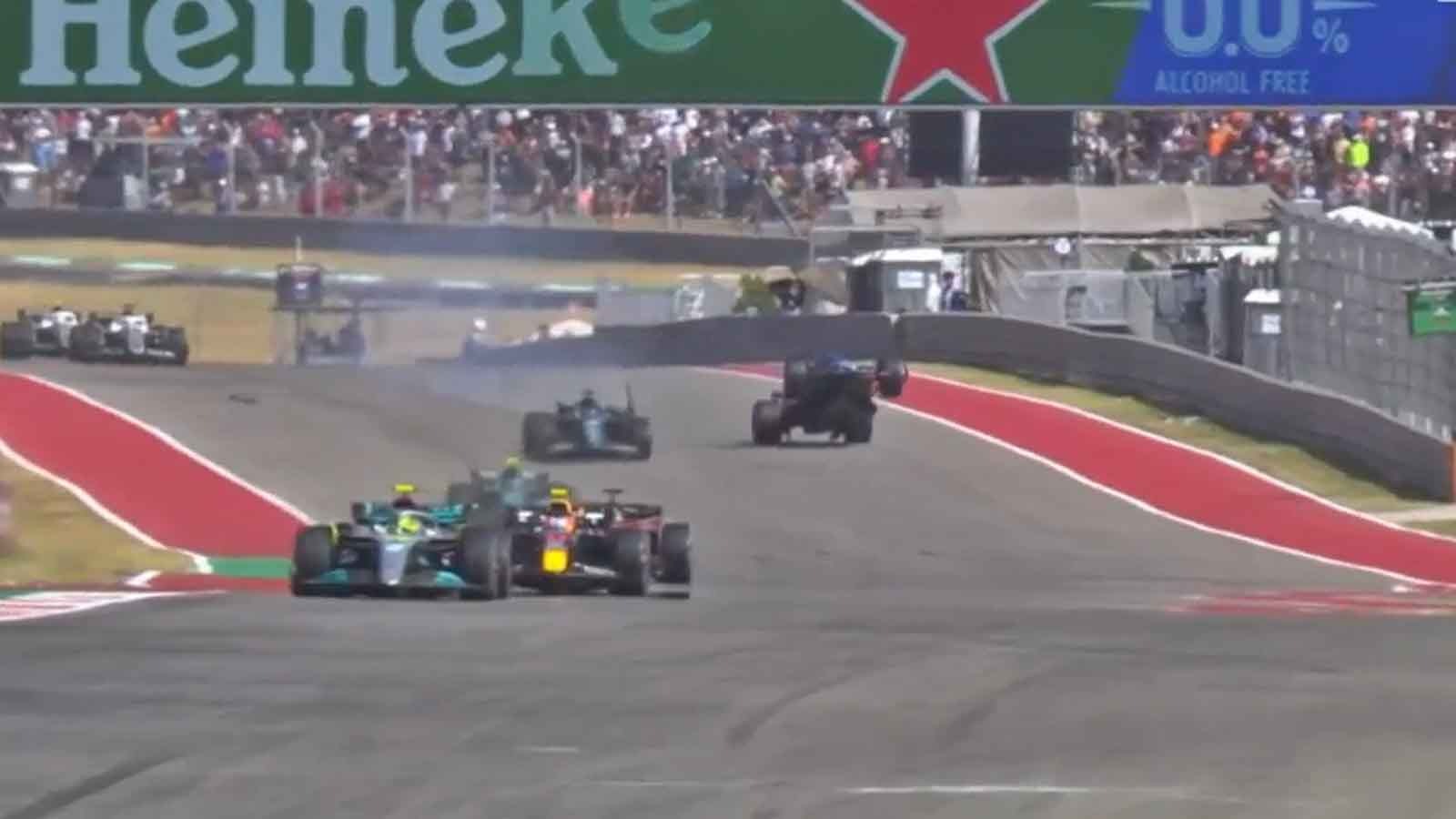 Fernando Alonso and Lance Stroll were lucky to avoid disaster after they came together in a high-speed crash at the United States Grand Prix that sent the Alpine car onto two wheels.
Following the end of a Safety Car period brought by Valtteri Bottas' retirement, Alonso was trailing his future team-mate when he moved to the left to go for an overtake.
Stroll went to defend but did so somewhat late and as a result made contact with Alonso, sending the Spaniard up onto two wheels and out of control of his car.
The Alpine narrowly avoided a gap in the barrier to the service road and thankfully for Alonso, the impact with the wall came on the tyres and after a skid, he was able to limp back to the pits.
The same could not be said for Stroll, who spun off the track into the barrier on the other side before his front left tyre ripped off and rolled down the circuit.
The Aston Marin was not recoverable and Stroll's race was over.
The drivers behind, including AlphaTauri's Pierre Gasly, were forced to drive through a cloud of debris with the remaining field bunched up following the first Safety Car.
A second Safety Car was deployed and the stewards announced they would investigate the incident after the race as Stroll made his way back to the pits.
Alonso emerged after the restart in P16, ahead of only Alfa Romeo's Zhou Guanyu.
More to follow…