Alonso gave Hamilton a lesson in Hungary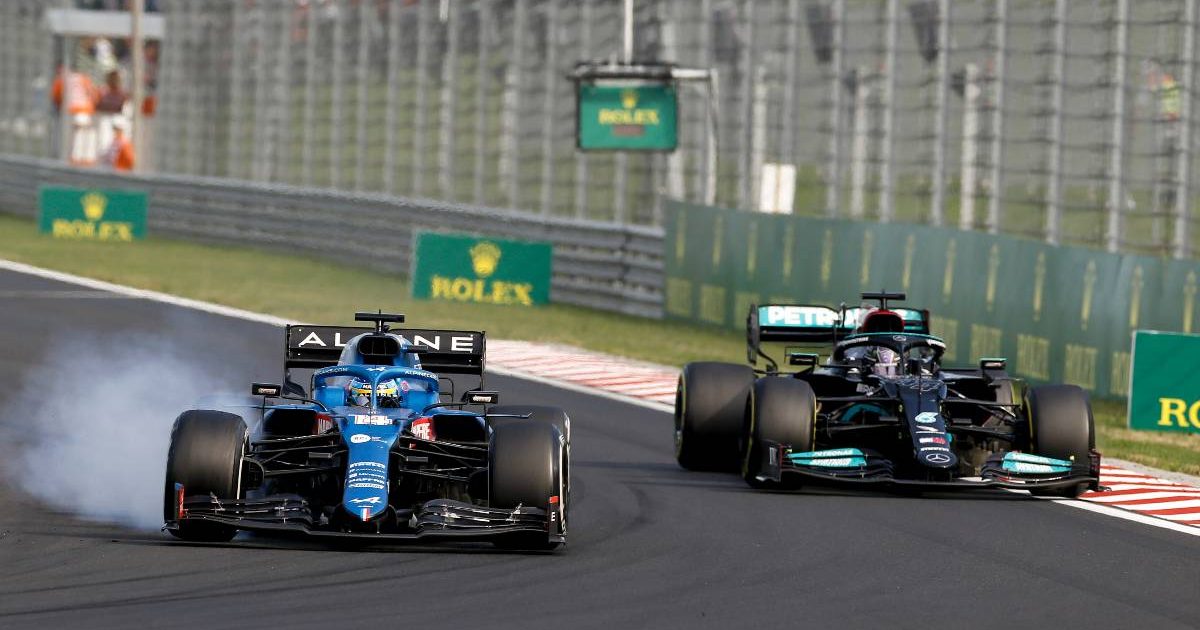 Fernando Alonso feels he taught Lewis Hamilton where the ideal racing line was at the Hungarian Grand Prix.
A chaotic race at the Hungaroring, which was kicked-off with a pair of Turn 1 pile-ups, saw Hamilton take the race restart by himself, since all other remaining drivers dived into the pits to ditch the intermediate tyres for slicks.
And so once the seven-time World Champion pitted on the following lap, he went from race leader to last, facing an almighty task to recover on a track known for overtaking difficulty.
Ultimately he would make it back to the podium with a P2 finish, but if it was not for Alonso, then we likely would have been talking about another sensational Hamilton comeback win.
The Spaniard would hold his former rival up for 10 laps, placing his Alpine expertly to deny the much faster Hamilton.
This provided a safety net for Alonso's team-mate Esteban Ocon, who converted his lead into a first career victory.
Hamilton took issue with some of Alonso's robust defence, but the two-time World Champion believes he taught the Briton a lesson on where the racing line is in Hungary.
It was a lesson which he then put to use to pass Carlos Sainz in far quicker fashion.
"I thought honestly that I could not hold him more than one or two laps. But on the last couple of corners, he seemed to struggle a little bit to follow me," said Alonso, as quoted by Motorsport.com.
"Then it was enough to open a gap on the straight and defend.
"I think he learned a couple of different lines in the last three corners after the 10 laps behind me.
"He was able to pass Carlos just in one lap, applying those new lines.
"The team didn't tell me anything, but I knew that every lap I could hold him behind, that was gold for Esteban's win."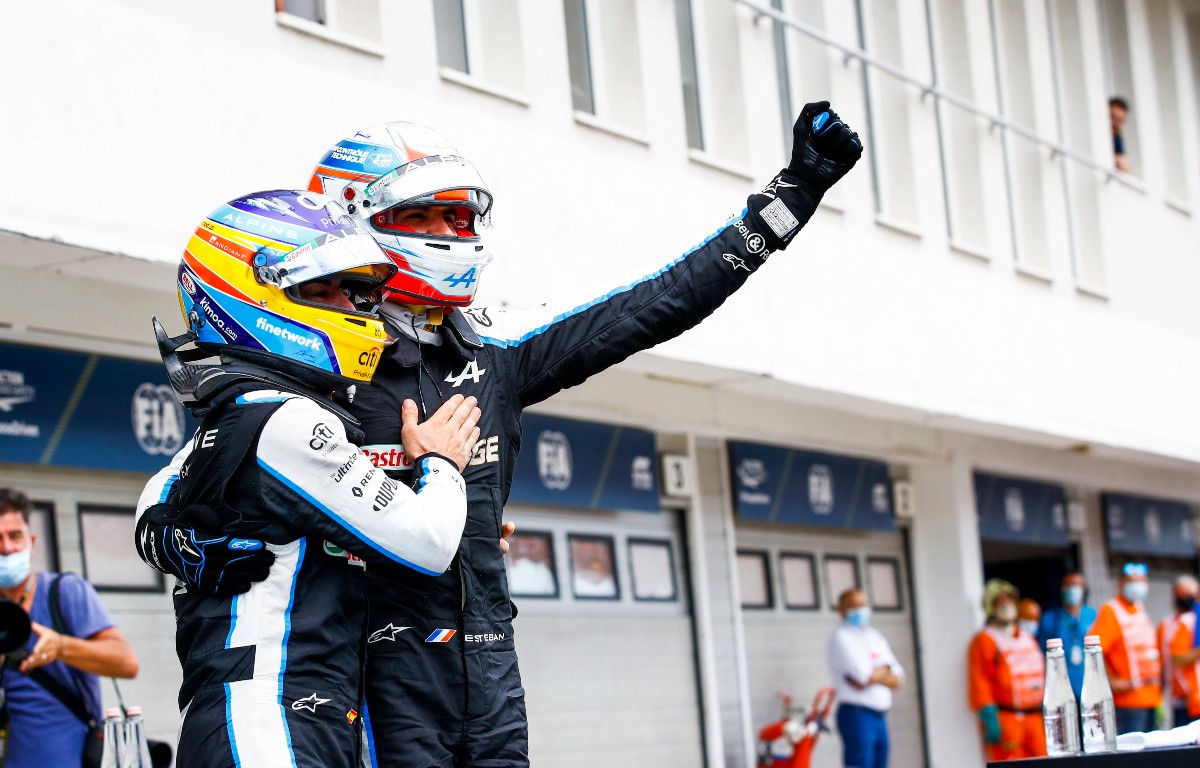 Check out all the latest Fernando Alonso merchandise on the official Formula 1 store
Alonso was voted Driver of the Day on his way to a P5 finish, which became P4 after Sebastian Vettel's disqualification, pending appeal.
But after just about avoiding the carnage at Turn 1, Alonso stressed that this was not a result which he lucked his way into.
"I was lucky not to finish my race in Turn 1, like some of the people did. We take this top five – it is my best result of the year," he said.
"It was not a gift because I have to fight every single lap for every single position. I'm proud of my race and 'Driver of the Day' probably shows that.
"I had the pace to win the race probably, or that's what it seems when you see the race trace. [After closing the gap to Sainz], I was so convinced about the podium.
"I was setting the fastest laps of the race, and I thought I will overtake them, and I will try to win the race. That was my mind in that moment.
"Then I started realising that maybe winning the race was not possible.
"It was not enough based on the strength, especially when the straight line speed was lacking.
"I started thinking at that time that if I was right behind Carlos with the DRS, I could protect myself from Hamilton, and just finish fourth."