Was Fernando Alonso right to criticise Lewis Hamilton after Belgian GP clash?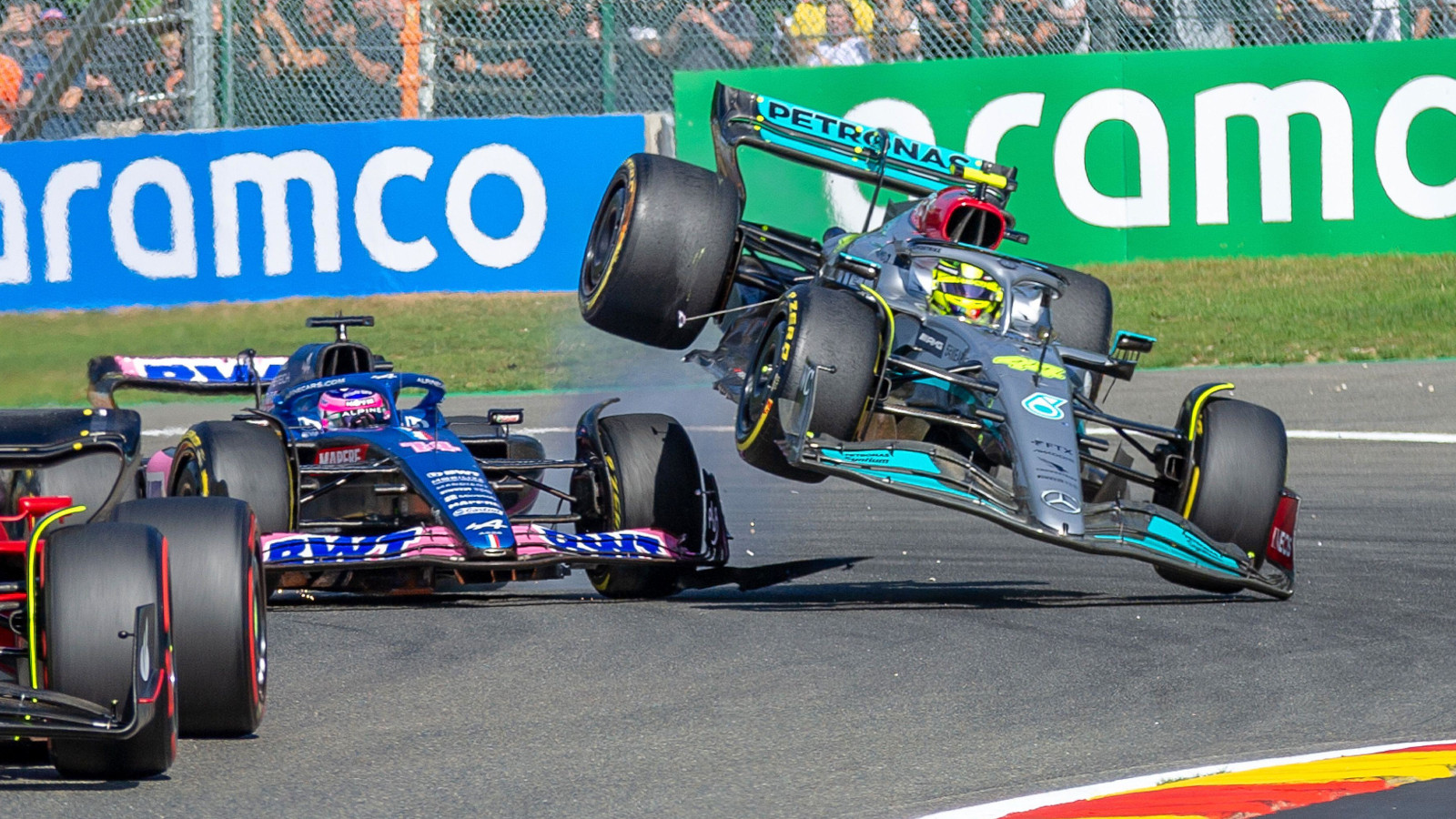 Fernando Alonso's radio tirade about Lewis Hamilton has made headlines since Sunday's Belgian GP, but did the Spaniard go too far?
High-profile incidents between two World Champions such as last weekend's collision between Lewis Hamilton and Fernando Alonso are few and far between and, by and large, the relationship between Alonso and Hamilton has been one of courteous respect for most of their time racing against each other.
But Alonso's very public chastisement of Hamilton after the seven-time World Champion triggered a first lap collision on the opening lap of the Belgian GP – an incident that only resulted in him ruining his own race – was somewhat surprising due to the extent of his anger.
"What an idiot closing the door from the outside," Alonso shouted over team radio, after Hamilton had turned in on him going through Les Combes. "I mean, we had a mega start but this guy only knows how to drive and start in first."
After his retirement, Hamilton held his hands up and admitted he'd made a mistake while battling Alonso, and also said he was happy to now know what Alonso really thought of him: "I know how things feel in the heat of the moment, but it's nice to know how he feels about me. It's better that it's out in the open how he feels. And like I said, it wasn't intentional, and I take responsibility for it. That's what adults do."
Alonso himself had calmed down as he spoke to media after the race, branding it a 'racing incident', but stopped short of apologising for his rant. Later, Alonso would also make the point that the incident was very similar to the one Hamilton had with Nico Rosberg back in 2014, at the same corner.
Thomas Maher: Fernando Alonso should apologise to Lewis Hamilton
Alonso's very public and disparaging comment about Hamilton was made in the full knowledge that it likely would be broadcast to the world.
A shrewd and canny operator like Alonso knew well that it would be picked up on, and the inclusion of the sentence about "only knowing how to lead from the front" was the perfect way to get in a dig and then be able to claim it was made "in the heat of the battle".
Granted, Hamilton has been involved in some prominent incidents in wheel-to-wheel battle over the past season, but the context of it being an unwillingness to yield to his main championship rival is important.
Looking back over the past decade of racing, Hamilton has astonishingly few retirements caused by contact with another car. The race stewards found he was to blame for the Silverstone crash last year but, aside from that, one has to go back to the 2016 Spanish Grand Prix for his most recent retirement which was due to a clash.
In reality, the last time that Hamilton could be said to have been an 'idiot' in terms of his approach to racing was during 2010/2011, when he and Ferrari's Felipe Massa couldn't stop colliding, while Hamilton also had a silly crash with McLaren team-mate Jenson Button in Canada.
There's also the fact that Hamilton is currently one of the cleanest drivers on the grid as borne out by his penalty points total. In contrast, Alonso has six points – all for various infractions incurred during wheel-to-wheel fights.
Alonso's rage in Spa bore all the hallmarks of a man who has been stewing on his thoughts for a while – possibly even years – and took the first possibility he could to get them out – all while having the safety net of being able to fall back on the excuse of 'red mist'.
Could that bitterness really stem all the way back to 2007, when the rookie Hamilton came in and easily matched Alonso at the first time of asking? Given how their respective careers have played out since then, with missteps, bridge-burning, and plain old misfortune resulting in Alonso briefly leaving the sport, it wouldn't be that surprising if it does.
There's no doubt that Alonso can still be counted as one of the very best on the grid, but his comments about Hamilton were misguided and disrespectful towards his peer. With cooler heads going to Zandvoort, Alonso should take the first opportunity to apologise to Hamilton and prove that that bitterness doesn't really exist.
Update 01/09/22: Fernando Alonso has apologised to Lewis Hamilton for his comments.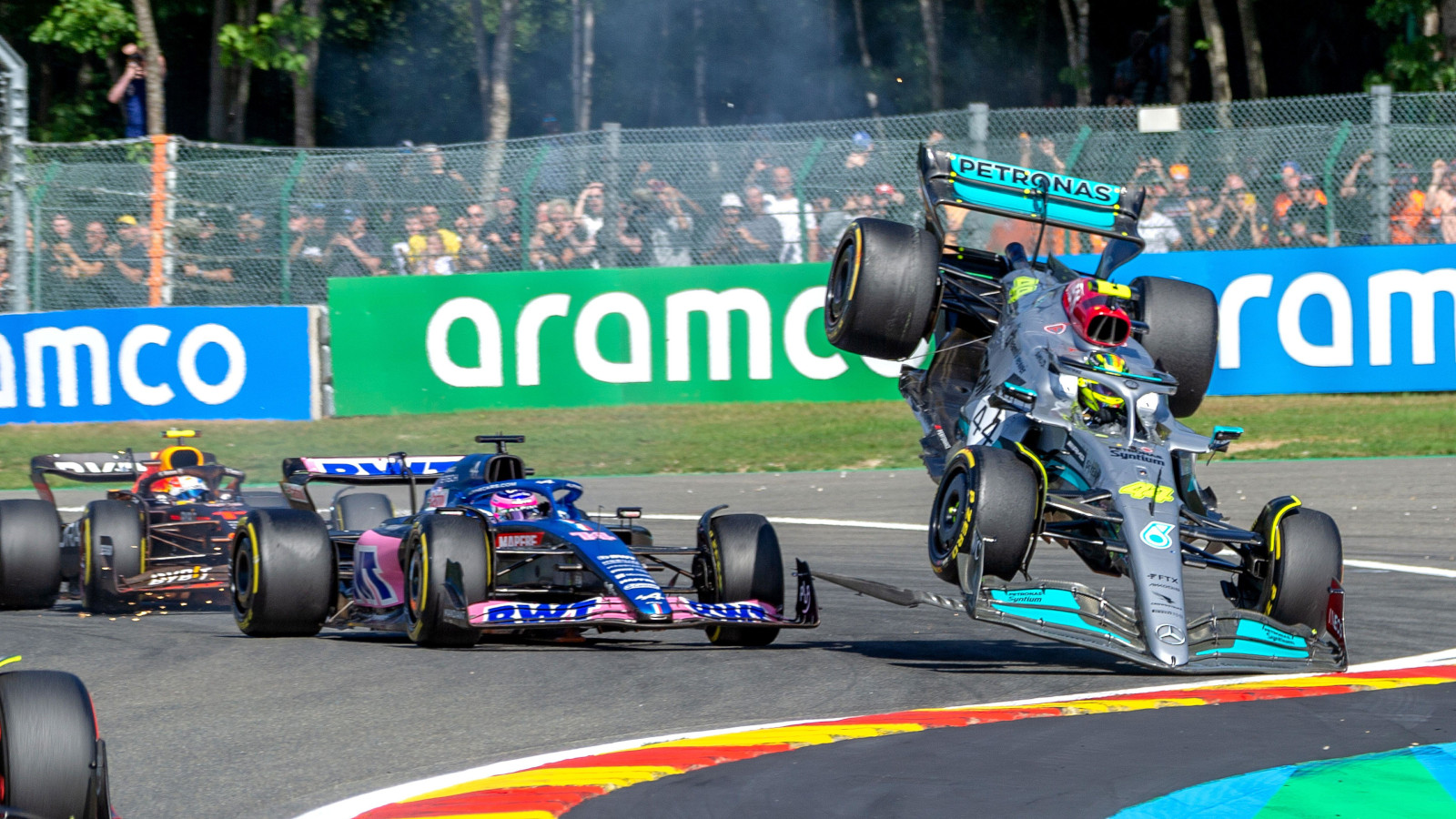 Jamie: Woodhouse: Fernando was right…
As harsh as Alonso's words towards Hamilton were, you could say that he has a point.
Such is the level that Hamilton and Mercedes have operated at in their time together, there is something so awkwardly unfamiliar about seeing Hamilton driving anywhere other than at the front, contending for wins and titles.
So, having been a dominant force in Formula 1 for much of the turbo-hybrid era which began back in 2014, the midfield is not exactly a part of the grid where the seven-time champ is used to being these days.
Red Bull and Ferrari are now more often than not leading the way, this the battle which Mercedes want to return to, but at present their qualifying pace, with the exception of Hungary, is letting them down.
The Silver Arrows then are regularly launched from the upper midfield region come race day, putting them right in the thick of that fierce battle when the five lights go out, where they are a carrot being dangled for those drivers who relish the opportunity to challenge a Mercedes, the team that has won the last eight Constructors' titles.
It is not like Alonso needs any extra incentive either considering the history between he and Hamilton, but that this battle at Spa ended in contact, seems like something of a recurring theme for the Brit.
Alonso is not the first to lose their temper with Hamilton over the radio this season, Haas' Kevin Magnussen ticked that box in Spain as he and Hamilton collided, once more on the opening lap, with Magnussen on that occasion trying to pass around the outside.
Magnussen would later soften his stance after initially blaming Hamilton for the collision, explaining that his comments were made in the heat of the moment, some further symmetry there with how Alonso tried to handle that situation with Hamilton once he exited his car and met the media.
Then there was Canada, another opening lap and more contact as Hamilton clipped the front wing of Magnussen, who again, was having a look around the outside.
Even if we skip back a little further, Alex Albon is probably still having nightmares to this day about both of the times he and Hamilton came to blows, those incidents having a direct impact on the course of his career with Red Bull.
So, is Hamilton a driver who only knows how to start and race out in front? Well, until these clumsy incidents dry up, then his abilities to go wheel-to-wheel cleanly in the thick of the action can rightly be questioned.