'Extraordinary Fernando Alonso and Max Verstappen drive F1 cars like go-karts'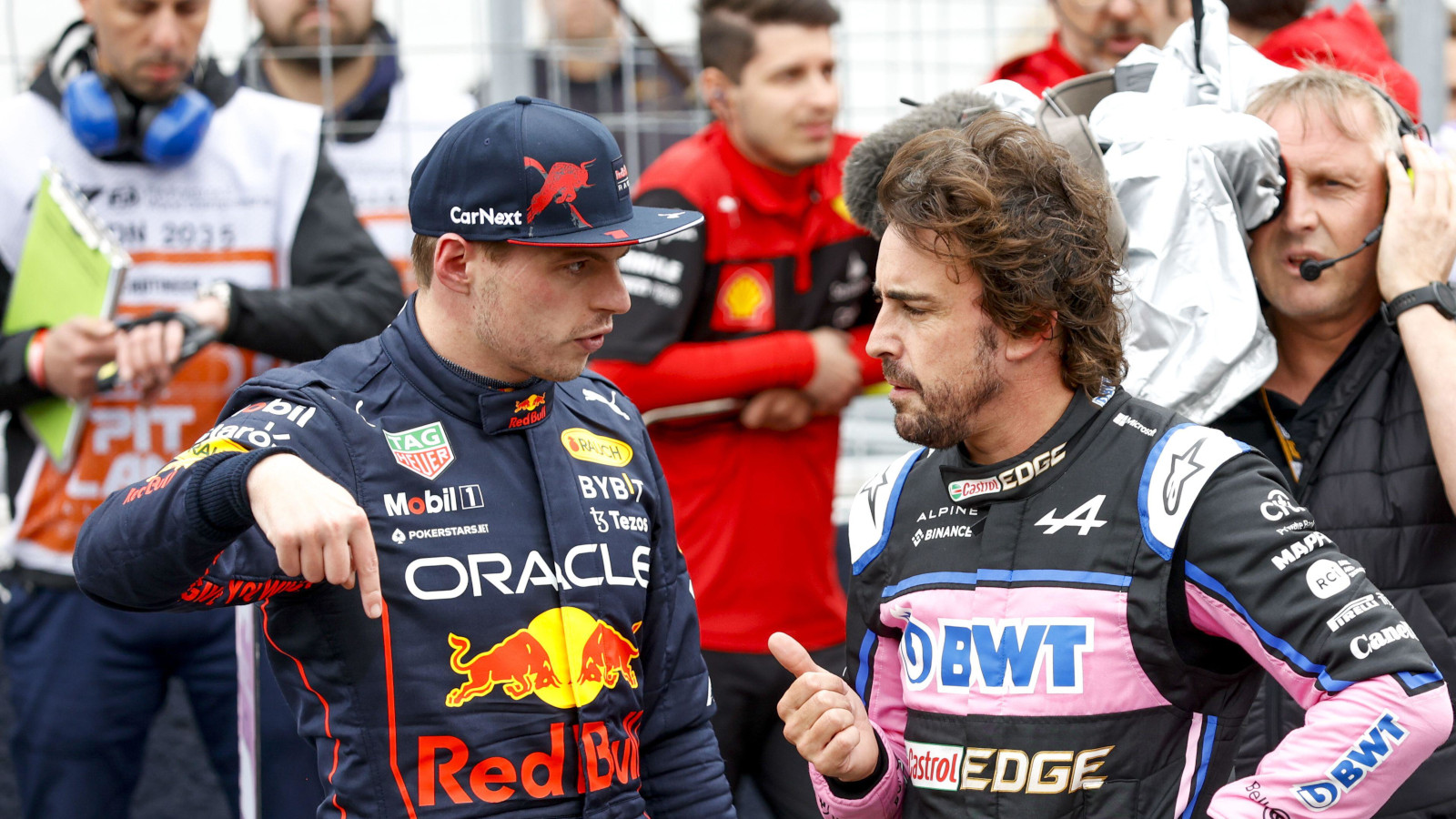 Aside from being F1 World Champions, Aston Martin technical director Dan Fallows reckons there is one other thing that Fernando Alonso and Max Verstappen have in common.
Both, he says, like to drive their cars "at, or slightly over, the limit all the time".
Aston Martin will have a new driver on the payroll next season, the team bidding farewell to the retiring Sebastian Vettel with Alonso signed as his replacement.
The Spaniard arrives at the team at arguably one of the lowest points in the Silverstone-based team's time in Formula 1, Aston Martin second from bottom in the championship.

The team is hoping to rebound with next year's AMR23, a car that Fallows says will need to be "predictable, stable" to allow for Alonso to get the best out of it.
That's because the double World Champion, like Verstappen, races a Formula 1 car much like he would a go-kart – on the limit.
"I don't know Fernando very well, so my knowledge of his driving style is based on what others have said," Fallows told the Aston Martin website. "He has a reputation for very much driving by feel – he really likes to feel the limits of the car.
"If that's the case, we need to make sure that the platform of the car is predictable, stable, all the things that we try to achieve with a car anyway, but it's absolutely amplified with someone like Fernando.
"Max Verstappen is a driver very much like that. He likes to drive a car at, or slightly over, the limit all the time, so you need to make sure the car behaves properly in those conditions – at the absolute limit.
"My understanding is that Fernando will be very similar."
He added: "There are drivers, like Fernando and Max, who drive these high-speed, high-downforce Formula One cars like go-karts.
"It seems absolutely extraordinary to me that they can treat a car as sophisticated and as fast as a Formula One car in the same way as they do a go-kart, but they do.
"And, if that's how they drive, it's up to us to give them a car that they can drive like a go-kart."
When he has time off from his Formula 1 duties, Alonso is often putting in the laps in a go-kart at the Museo y Circuito with one of his drivers, Matheus Morgatto, winning this year's FIA Karting World Championship.
WORLD CHAMPIONS !!! 💙💛❤️!! Congratulations and thank you Matheus, DPK racing, FAkart, Iame to make this happen. Bravo 👏🏻👏🏻 pic.twitter.com/odE8Al1ECO

— Fernando Alonso (@alo_oficial) September 18, 2022
Fallows is open to taking on the Spaniard at some point.
"I'm not very good, but I do enjoy it," he said. "There's a karting club at Aston Martin F1, so I need to get involved in that because it's one of the most fun things you can do – and it's great for team building."
But racing against Alonso may prove more humiliating then team building.
"I'm sure he wouldn't take more than 10 seconds a lap off me," he concluded.