Fernando Alonso wants to team up with Max Verstappen for tilt at Le Mans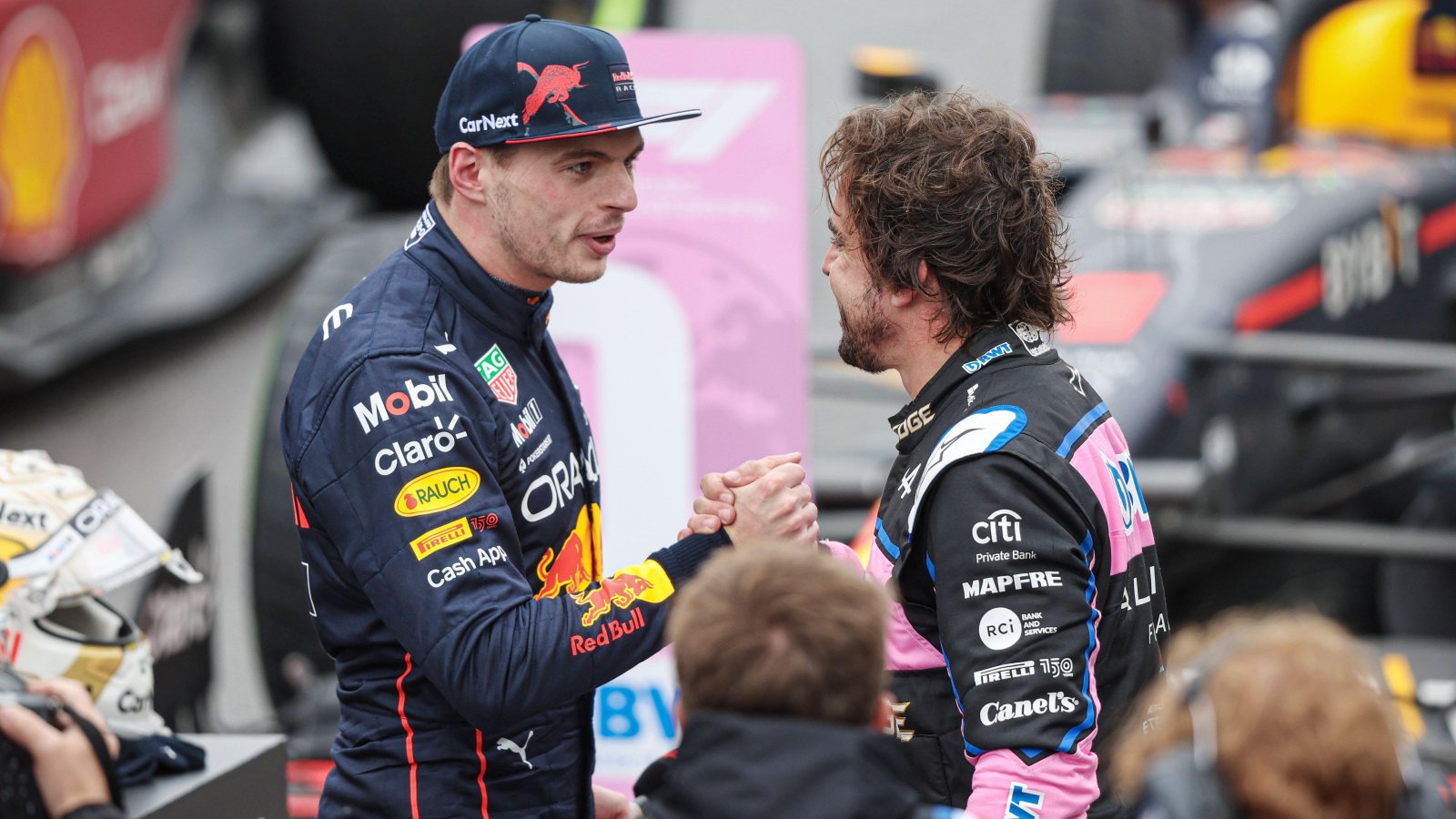 Fernando Alonso is open to the idea of teaming up with Max Verstappen for a tilt at the Le Mans 24 Hours.
Both of these double World Champions have an interest in endurance racing, although for Verstappen it is currently limited to competing on a simulator having ascended to the peak of his Formula 1 career.
Alonso, though, has more real-life experience of prototype sportscars.
He is a two-time Le Mans winner with Toyota Gazoo Racing, a World Endurance champion and also won the Daytona 24 Hours in 2019 with the Wayne Taylor Racing team, alongside a former F1 rival in Kamui Kobayashi.
But it is one of his current contemporaries whom the Spaniard potentially sees himself alternating in the cockpit with in future, that being Verstappen – especially as the Dutchman has expressed an interest in eventually tackling other categories, given he does not foresee himself remaining in F1 past his sell-by date.
"I know Max wants to do some endurance one day and I know he'd like to do the 24 Hours of Le Mans," said the Alpine driver during an interview with De Telegraaf.
"I'm certainly open to doing that together. I think we should give the idea a chance if we can drive for a competitive team."
It was also put to Alonso that perhaps Max's father, Jos, could join the duo given that line-ups for Le Mans typically comprise three drivers.
"His father for Le Mans? At the moment, I prefer Max," said the 41-year-old.
"But I also have a lot of respect for Jos. He could develop the role of team principal!"
Also in the interview, Alonso was asked about how many World Championships could be won by Verstappen, who has two in the bag even though he has only just turned the age of 25.
To put that into context, Lewis Hamilton was a decade older than Verstappen when he notched up title number seven – so one every alternate year from now on would put the Red Bull driver on course to emulate the Briton.
"It will be difficult for him to reach the seven titles of Lewis and Michael Schumacher," added Alonso.
"Certainly Max has the talent to get there, but you have to have a car that is very competitive for many years and you never have that guarantee.
"Now, it's easy. Everything points to Red Bull dominating in the next few years, but we don't know for sure. Let's see if Max is that lucky."
Read more – Christian Horner: 'Max Verstappen's achievements don't get the recognition they deserve'