Fernando Alonso welcomes Max Verstappen to the two-time World Champion club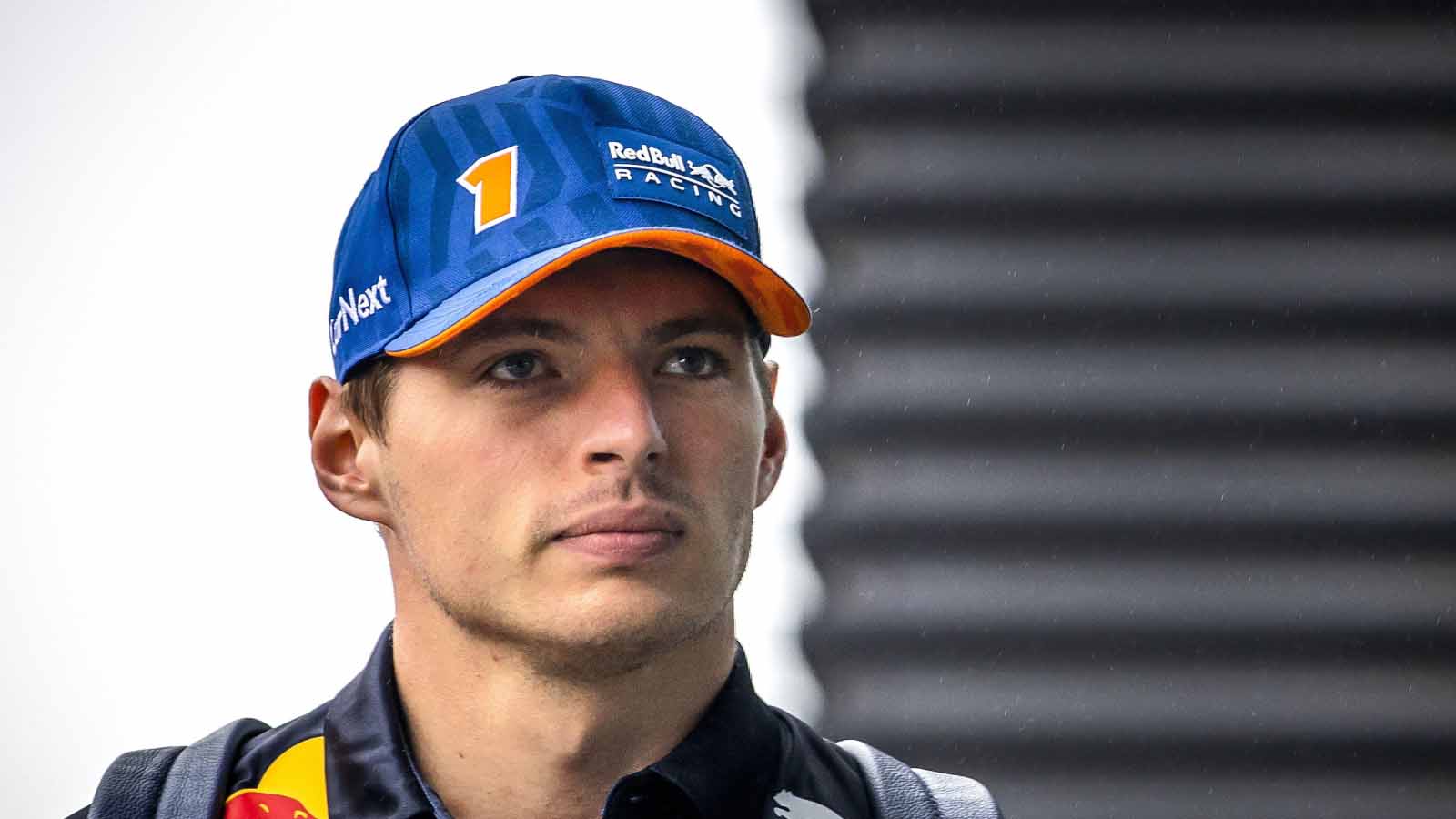 From one two-time champ to another, Fernando Alonso congratulated Max Verstappen as he wrapped up his second title at the Japanese GP.
For the first time this season, Verstappen went into the Japanese Grand Prix with his title aspirations under his own control, knowing a fastest lap and bonus point would end the now very faint hopes of Charles Leclerc and Sergio Perez.
Verstappen did deliver the win in dominant fashion, Leclerc finishing P3 after he picked up a five-second penalty for leaving the track and gaining an advantage on the final lap as Perez pressurised from behind.
Initially it was thought that this would not be enough for Verstappen, as a two-hour delay to the wet race meant that only 28 laps were completed, so it was expected that the 50-75% distance column of the points scale would be used, that system put into place after the 2021 Belgian Grand Prix.
It turned out though that full points were indeed to be awarded, as this ruling only applies if a race does not resume, meaning Verstappen was crowned 2022 World Champion by virtue of his victory.
As a two-time World Champion, Verstappen joins Alonso in that achievement, the pair having both secured their titles in back-to-back seasons.
Just a photo of a couple of 🏆 Double World Champions
🏆#JapaneseGP pic.twitter.com/Zo5lrvzCR0

— BWT Alpine F1 Team (@AlpineF1Team) October 9, 2022
"Congratulations to Max and Red Bull," said Alonso in an Alpine social media video. "It was outstanding, the job that they have been doing this year.
"When you win a championship [with] four races to the end, it means that you did something exceptional. Congratulations, welcome to the club!"
Alonso won his titles with Renault back in 2005 and 2006, coming close in 2007, 2010 and 2012 to adding further success, but ultimately falling narrowly short.
The Spaniard then jokingly wished Verstappen "more luck than what I had" in that regard, though not too much luck as Alonso is eyeing a challenge for the title in his own right come next season as he waves goodbye to Alpine and hello to Aston Martin.
"Next year, hopefully you will have more competition than this year, and I'm [hoping to be] on that spot as well," Alonso stated.
2023 is probably too soon for Fernando Alonso
By joining Aston Martin, Alonso will be linking up with a team very much intent on joining the battle for title glory in Formula 1, though 2023 will very likely be too early for the Silverstone outfit.
While many of their additions from the recruitment mission, including Red Bull's former aero chief Dan Fallows, will have their first true crack at designing an Aston Martin challenger for next season, it is surely too soon for them to create a title-challenging machine for Alonso.
Aston Martin have grown more competitive as the season has gone on, now a contender to claim P6 in the Constructors' Championship, having spent a chunk of the season in P9.
Challenging Alonso's soon-to-be-former team Alpine would be a good 2023 step for Aston Martin, Alpine P4 in the standings after the Japanese Grand Prix, 13 points clear of McLaren.
Read more: FIA confirm Red Bull guilty of minor budget cap overspend, procedure breach for Aston Martin