Fernando Alonso left with 'jobs to do' after FP2 running cut short by rain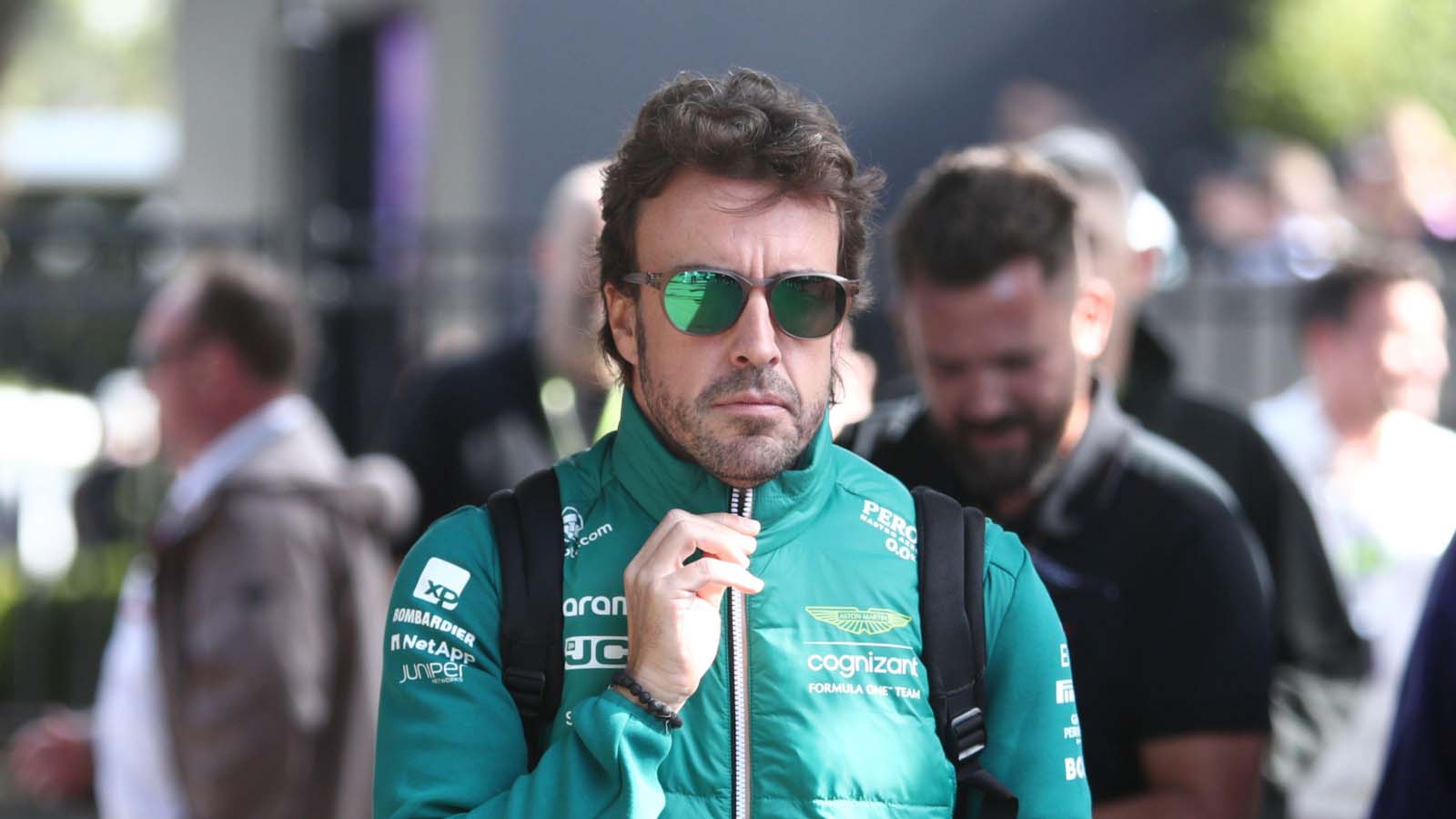 Fernando Alonso is pleased that his Aston Martin seems to "behave well" around Albert Park, but a lack of laps left him with "jobs to do" in FP3 to prime himself for qualifying and the race this weekend.
Alonso went fastest in a rain-interrupted FP2 session in Melbourne on Friday, with the wet weather hitting before the drivers put on soft tyres for their standard qualifying simulations could take place.
This hampered the field for the most part, though the likes of rookie McLaren driver Oscar Piastri were able to experience intermediate tyres for the first time this season and, in the case of the new home hero in Australia, the first time in his Formula 1 career.
But the rain was not much use to Alonso and Aston Martin, with the team looking to reel in Red Bull as best it can this weekend in dry conditions.
As a result, the double World Champion said the team will be left with more to do in FP3 to get themselves in the right window come qualifying.
"It was good, obviously in FP1 we concentrated on some test items that we wanted to tick the box and then in FP2, as you said it was just a 20-minute session only," Alonso said to Formula1.com after the session.
"So still some jobs to do tomorrow, especially on the tyres, into the race, some long runs or something that we were obviously missing today.
"But yeah, so far I think the car seems to behave well, so let's see tomorrow."
PlanetF1.com recommends
Australian GP FP2: Fernando Alonso hits the front before the rain arrives in Melbourne
FIA issue clarification over 'worked on' regulation during pit stop penalties
Lewis Hamilton expects third row to be Mercedes' qualifying ceiling on Saturday
The weather was a true example of the anecdote of Melbourne experiencing 'four seasons in a day' climate wise, with the rain beginning during FP2 and leading to a full wet qualifying session for the Formula 2 cars later in the day around Albert Park.
The rain is not expected to continue all weekend however, and because of the lack of wet running he has experienced behind the wheel of an Aston Martin so far, Alonso hopes for the conditions to be as predictable as possible come the business end of the weekend.
"Yeah, let's see," Alonso said of the weather prospects. "I think the forecast is dry, so I think ideally we would prefer dry conditions because we only drove this car on dry conditions in Jeddah and in Bahrain.
"So a dry race will be welcome on our side, but I think we should be ready for any condition."