Fernando Alonso was 'mentally exhausted' at the end of second McLaren spell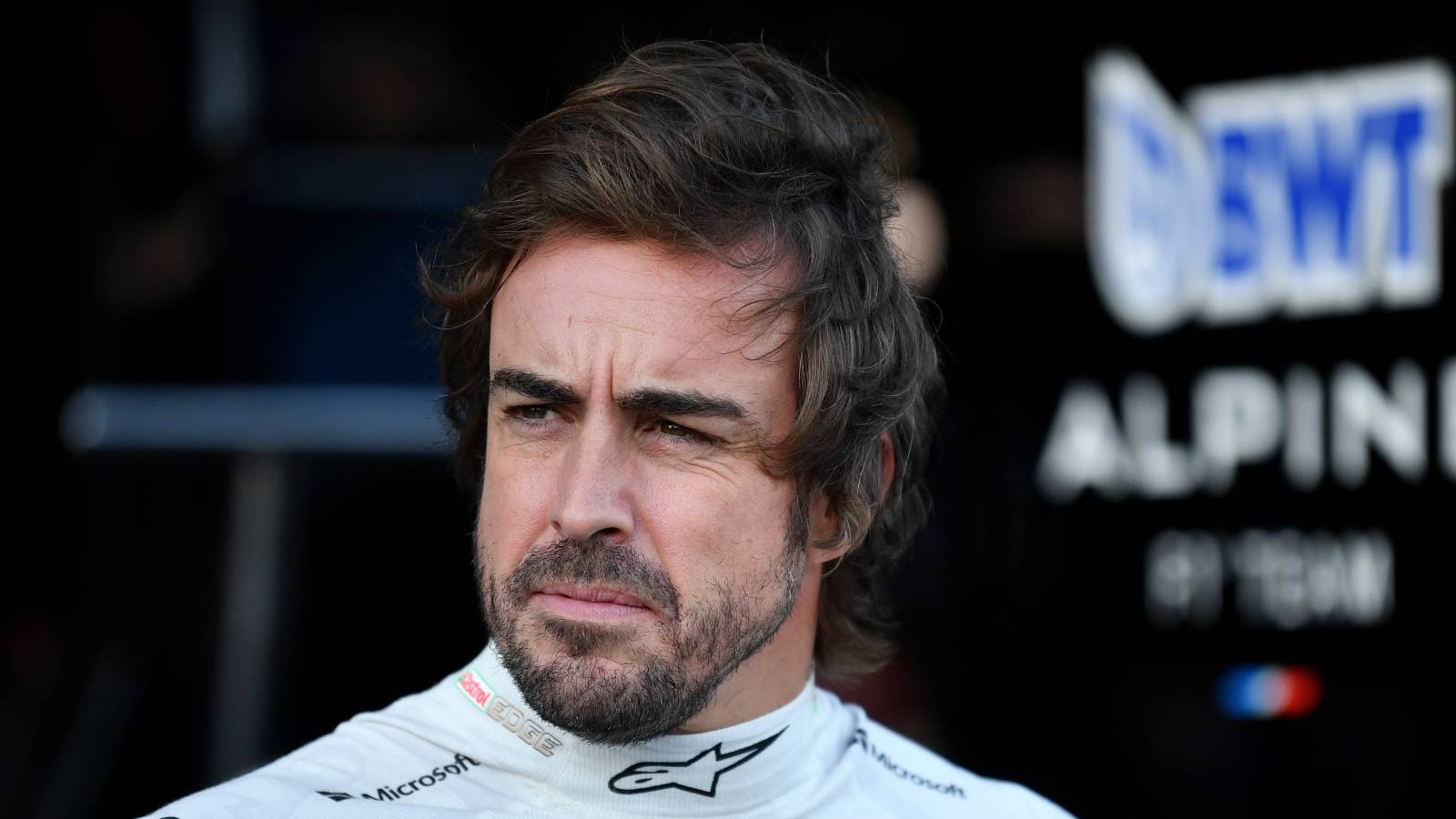 Fernando Alonso said he was "mentally exhausted" following his second spell at McLaren but thinks his break has now made him a better driver.
The Spaniard returned to McLaren in 2015 having spent one season there in 2007, but this second stint with the team proved to be anything but successful.
He joined at one of the worst points in McLaren's history when the team was on a downward trajectory and had a car that was going nowhere fast.
Alonso would go on to stay at McLaren until the end of 2018, but his frustration with engine supplier Honda grew to the point where he was making public digs at the Japanese firm, and he became increasingly annoyed at the team's focus on the next season. At the same time, he was becoming increasingly disillusioned with the sport as a whole.
He would retire citing a lack of competition in the sport and spent two years out before retuning with Alpine in 2021. Since then, he has looked a man revitalised and despite now being 41 years of age, has not lost any of his old pace.
Looking back, Alonso believes that time away may have helped him as an F1 driver as it rejuvenated him after having become "mentally exhausted."
"In terms of the downsides, it's difficult to say anything because I don't feel that I'm missing anything that I had when I was younger," he told Motorsport.com when asked if his age had any negatives.
"Maybe in 2018, I felt that I was exhausted mentally by all the marketing and traveling and things like that. And I needed those two years out.
"Now I feel okay. So I don't know if it is just those two years that helped me out. Or it's just a different approach that I have now."
Alonso said he had also gained a better understanding of how a race develops and his experience in different categories has improved him as a driver.
We are back. #f1 pic.twitter.com/oK6bfbG5WB

— Fernando Alonso (@alo_oficial) July 8, 2020
"I think watching races from the outside, you don't understand sometimes different things and different behaviours of the race, looking from the outside and looking at 360 degrees," the Spaniard said.
"It's not only your own cockpit and your own strategy, so maybe I have a better understanding of how the race develops. And also the different categories that I drove: I think they teach me different things.
"There are different philosophies of racing, different driving techniques. It's not that they are applicable to an F1 car, but when you lose the car, you have an oversteer, maybe my hands and my feet are doing something that I didn't know before, because I was just driving F1 cars.
"So in a way, I feel more in control of things now."
41 years old and still going strong, Fernando Alonso has proven age is just a number
For a man who has sometimes had a penchant of making less-than-wise career moves, Alonso has become the king of longevity. Now the oldest current driver on the grid by a good three and a half years, he made his debut in the sport at a time when Yuki Tsunoda was learning to talk.
His time in the sport does not look like it is coming to an end anytime soon either. Replacing a man six years younger than him, Alonso's immediate future in the sport is secured with his arrival at Aston Martin in the place of Sebastian Vettel on a two-year contract.
What is remarkable about Alonso is he is racing like someone a decade younger. He has all the craft and experience built over his 20-year career but has lost none of the reactions and speed that being a top-level F1 driver demands.
The list of records he possesses is also set to grow. He passed Kimi Raikkonen for the number of laps led earlier this season and is on course to beat the same man to become the driver who has finished the most grands prix. Alonso also once held the record for the most number of points scored before being overtaken by Vettel and Lewis Hamilton.
Perhaps the biggest show of confidence in his unwavering ability was Aston Martin's decision to hand him a two-year contract. While Alpine seemed to be unsure whether they wanted to commit to Alonso for that period, Aston Martin had no doubt even at a time when they could have attracted plenty of drivers.
These next two years may well prove to the be the final swansong of one of Formula 1's great careers and while Alonso may not get that Championship-winning car he was dreaming of, if he is able to guide Aston Martin out of the doldrums and to the top of the grid it would be a far more fitting end to his career than his departure from McLaren was.