Lack of pace the sole cause of Alonso's Q1 exit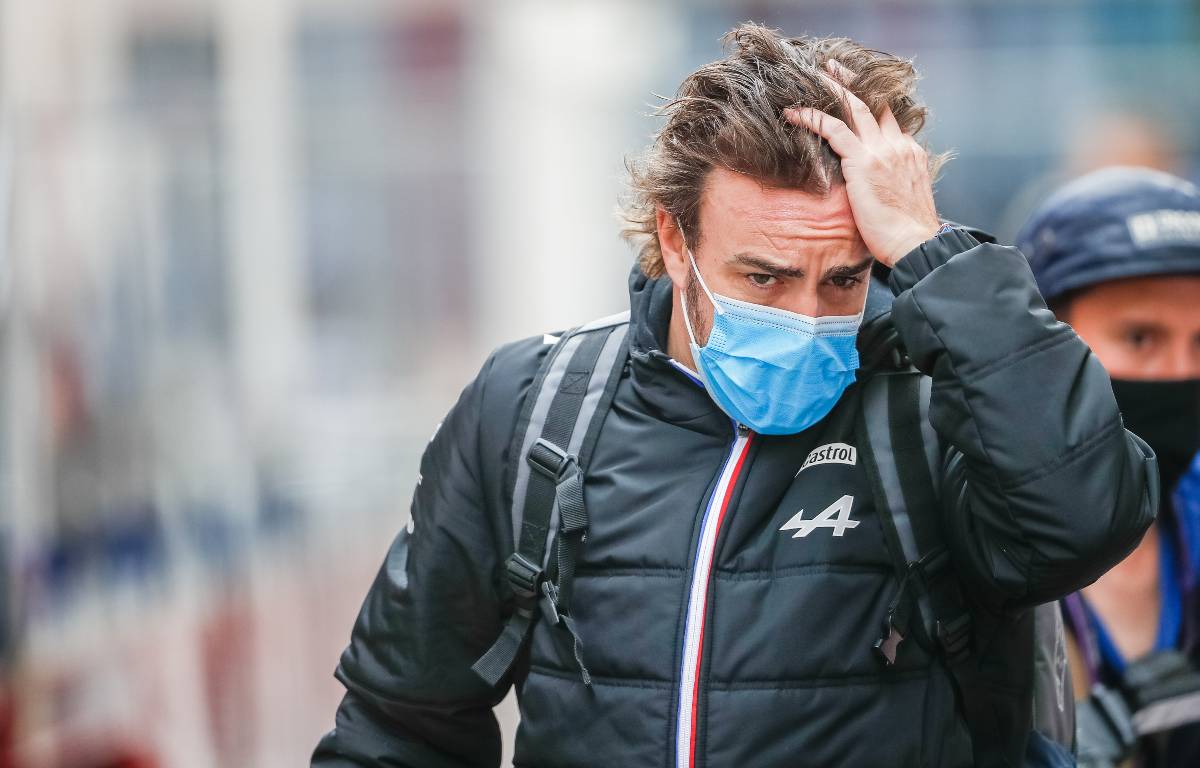 Fernando Alonso said Alpine simply "didn't deliver" due to a lack of pace that led to his Q1 exit at the Monaco Grand Prix.
The Spaniard's early struggles on his return to Formula 1 after two years away continued on the streets of Monte Carlo as he secured only 17th position on the grid for the iconic race.
The two-time former World Champion was well down on his team-mate, Esteban Ocon, who bagged P11 as Alpine failed to reproduce the much more impressive qualifying form they had shown at the two previous races in Portugal and Spain.
And the 39-year-old, who won in Monaco in 2006 and 2007 for Renault and McLaren respectively, could offer no specific reason for the disparity in performance.
"Confidence was good – I was able to push the car and extract the maximum," Alonso told reporters after qualifying.
"It's always a bit messy, Q1, with traffic and things like that. That was not ideal. But I don't think it was the cause of being out of Q2 – we didn't have the pace.
"I think the whole weekend we've been struggling a bit with the pace. We were expecting more from Monaco with our package, but we didn't deliver.
"There are still some question marks for the team to find out. In Portimao and Barcelona we were definitely progressing and being quite competitive, while here we were quite down on the times, so that's still under investigation."
#MonacoGP, Quali Debrief ⬇️
 
"It's going to be very difficult starting near the back here in Monaco, but anything can happen in this race." – @alo_oficial

⏩ https://t.co/xi1ncILimZ pic.twitter.com/qMjDi9wakX

— Alpine F1 Team (@AlpineF1Team) May 22, 2021
F1 TV are offering PlanetF1 readers 10% off their Access and Pro subscriptions! Click here and use the code PLANETF10 at checkout*
*offer expires midnight on Sunday, June 6
Overtaking is extremely difficult at Monaco, which means Alonso cannot be too optimistic about working his way up the order without an inspired strategy or misfortune afflicting his rivals.
"The race will be difficult, starting at the back, no doubt. But let's see what we can do," he added.
As for Ocon, at least he has a free tyre choice in P11, but he too was perplexed by what had happened to Alpine's pace.
"We weren't as fast as at the last couple of races. We still need to analyse why that is," said the Frenchman.
"But I think it will be quite useful going ahead because we saw some fundamental issues of the car, that we have on some tracks, here a little bit more. That will be quite useful for our future, to understand.
"It's a good position to start in, not perfect, but free tyres, new tyres, that's the first thing. It's hard to pass, but we are just one place from being in the points."
Follow us on Twitter @Planet_F1 and like our Facebook page