Fernando Alonso waiting to see if power unit still 'alive' for Singapore and beyond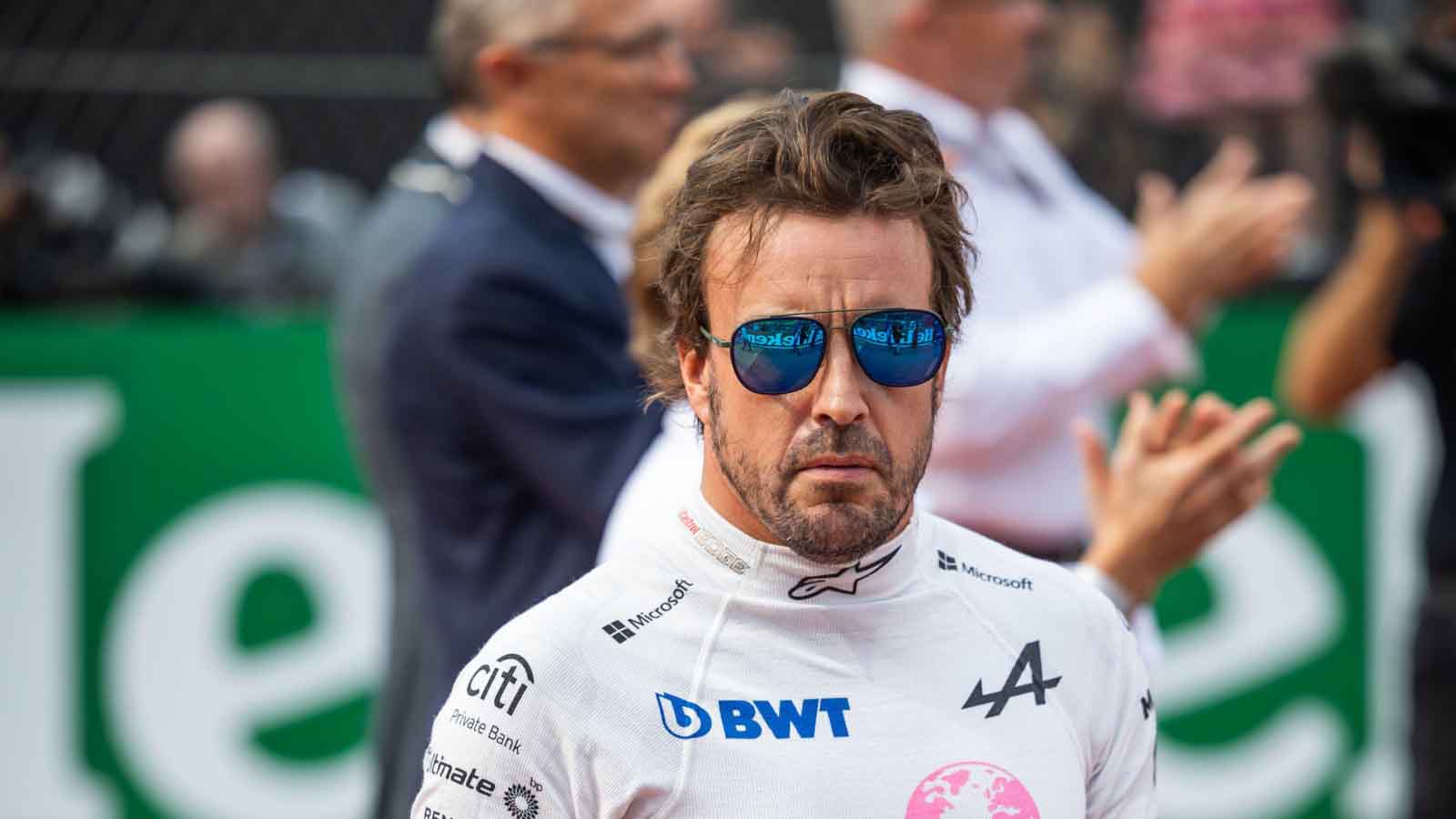 Forced to retire from the Italian Grand Prix, Fernando Alonso is now waiting to see if his Renault power unit can continue to be used this season.
With effectively half of the grid having taken engine penalties at Monza, Alonso found himself starting P6 and with an opportunity to extend his streak of points finishes which stood at 10 races.
Alonso was not too happy in the Alpine A522 though from quite an early stage, asking his team over the radio whether there was a problem with the energy deployment.
When Alpine told him everything "looks okay our side", it left the Spaniard rather shocked. "Wow," was the response.
Worse was to come though for Alonso, who was forced to bring his car into the pits and retire from the race on lap 32 after suffering a loss of power.
In a statement soon after, Alpine revealed they suspected it to have been a "water pressure issue".
"Fernando retired with a suspected water pressure issue," Alpine stated. "The team will investigate the cause further after the race."
But now Alonso, who is adamant something was not right with the engine, will wait to find out whether it can continue to be used following a race weekend when he said Alpine were expecting more.
Asked in the media pen if the energy deployment issue he complained about explained his retirement, Alonso replied: "I don't know, there is something for sure on the engine wrong. We lacked deployment at the beginning and we were cutting the energy very short on the straight, so it was difficult to keep some battles alive.
"But then something bigger happened because we had to stop the car. So let's see if the engine is alive for the future races.
"I think we were just on the edge of the points, P10, P9 maximum. So we were expecting more from this weekend, we were not fast enough. Let's see if in Singapore we go back to our best level."
While Alonso was not one of the drivers hit with a grid drop at Monza, his team-mate Esteban Ocon was, leaving him to start P14.
If it had not been for getting stuck behind the Aston Martins, and then a late Safety Car period, Ocon felt more than his finishing position of P11, one place outside the points, was possible.
But he saw enough performance in the Alpine to remain confident for the rounds ahead.
"We came short, one position from the points, which is a bit disappointing of course," he said.
🗣 Fernando Alonso: "We have a problem with the deployment or it is OK?"

Alpine: "Looks OK our side."

Alonso: "Wow."

DO NOT SAY GP2 ENGINE. DO NOT SAY GP2 ENGINE.#F1 🇮🇹 #ItalianGP

— PlanetF1 (@Planet_F1) September 11, 2022
"There has been a bit of tricky points in the race when we got stuck behind the Astons. Once we cleared them, there was a gap of like seven seconds we have to catch and we've done so. So the performance was very good, was faster than the cars in front.
"But we didn't have enough laps and the Safety Car came once it was going to start to be fun. So we came short.
"Without the penalty this weekend we would have been in the points with both cars and it's a bit of a tough one to swallow, but we will come back stronger in the next one.
"We were not as much at ease in comparison to Spa but again, it was going to be a strong weekend if we started further up the road, so I'm not too concerned."