Alonso: F1 in good hands with 'new generation'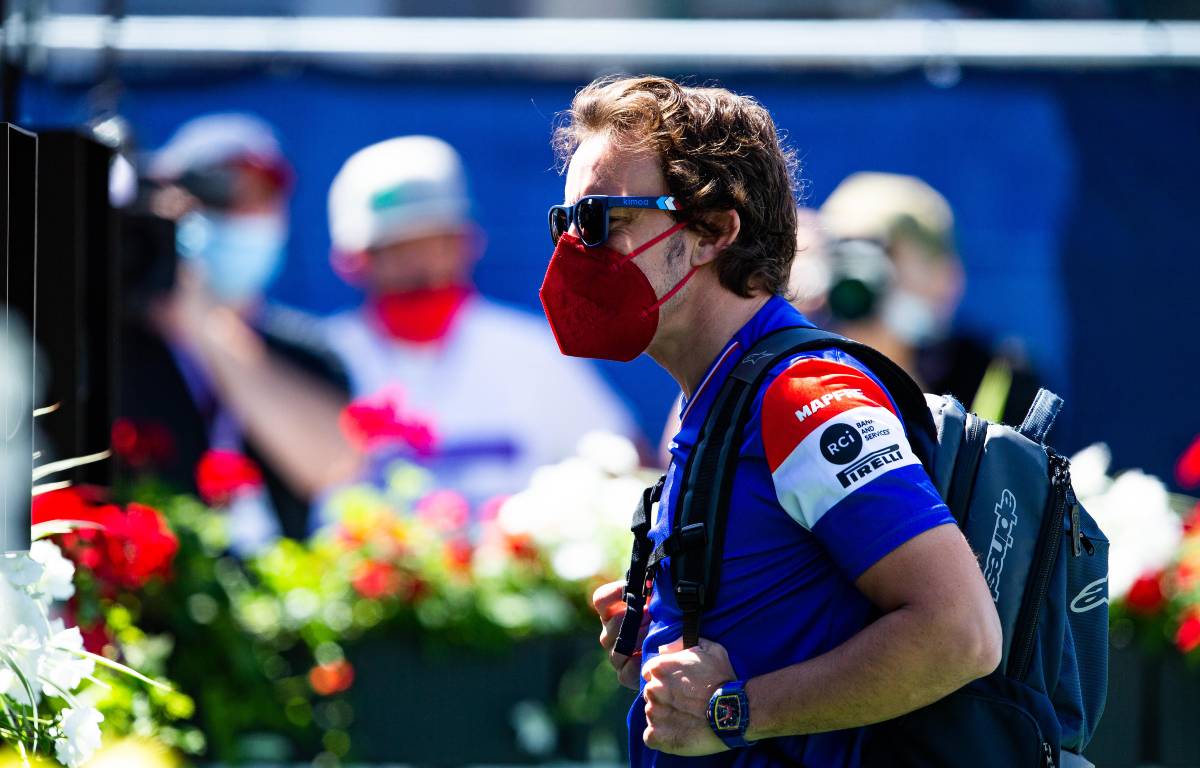 Two-time World Champion Fernando Alonso sees plenty of young talent in a new generation to take Formula 1 forward.
Having made his Formula 1 debut back in 2001, Alonso's 2021 return with Alpine marked the comeback of one of the sport's most experienced and successful drivers.
But he joined a grid considered one of the strongest that Formula 1 has ever seen. While Lewis Hamilton scraps away with Max Verstappen over the 2021 title in what feels like a shift of the generations, there are many more talented young drivers waiting in the wings to reach that level.
The likes of Charles Leclerc, Lando Norris, George Russell and Pierre Gasly are very highly thought of in the paddock and among the fanbase.
Russell in particular has earned Alonso's praise on several occasions, and the Spaniard sees a bright future ahead for Formula 1 with its emerging talents.
But, as is currently the case, the machinery they drive does and will continue to impact who rises to the top of this generation in Alonso's mind.
"It's difficult to compare I think. We are definitely in a good moment for the sport," he is quoted by the Formula 1 website when asked how the talent on the grid in 2001 compares to 2021.
"I think all the new generation, they have the talent, they have the preparation, they have their academies that help them throughout the different categories and now they have all the tools, the simulator, and very sophisticated engineers. They get very prepared when they get to Formula 1.
"But I don't know, I think it was in a way similar in the past as well. There is always a change of generation, but they need the car as well.
"We see with Lando [Norris] for example, or George [Russell], they're both young, they're both talented, one is fighting for podiums, and one didn't score any points yet.
"And that's a little bit unfair. And even with Charles [Leclerc], in a way we saw when the Ferrari was winning, Charles was on top of maybe that generation, and now maybe the car is not in that position. So it's quite related to the car and it was in the past as well."
Alonso's performances and future:
Fernando Alonso set for extra year
Fernando Alonso looks set to retain his Alpine seat for the 2022 season after stringing together a run of five top-ten results.
Alonso's first seat in Formula 1 back in 2001 saw him behind the wheel of an uncompetitive Minardi, one he even helped to build.
And so from his own experience, he knows how frustrating it can be for a young driver in that situation.
Mick Schumacher at Haas is the most obvious example of that in 2021.
"I do remember 2001, not being very competitive," said Alonso.
"It's a season that you have to deliver your best performance possible, but at the same time keep your motivation high because every weekend seems the same result, whatever you do, whatever preparation you do.
"Sometimes you're extremely proud and happy with the performance, and some other weekends, you're a little bit disappointed with your own performance, or some mistakes here, but the final result is the same, and from the outside you don't see any differences.
"So it's the way it is. It's a nice preparation anyway for future events and through difficulties, normally you learn more than from success."