'Fernando Alonso's next Formula 1 race win is simply a matter of time'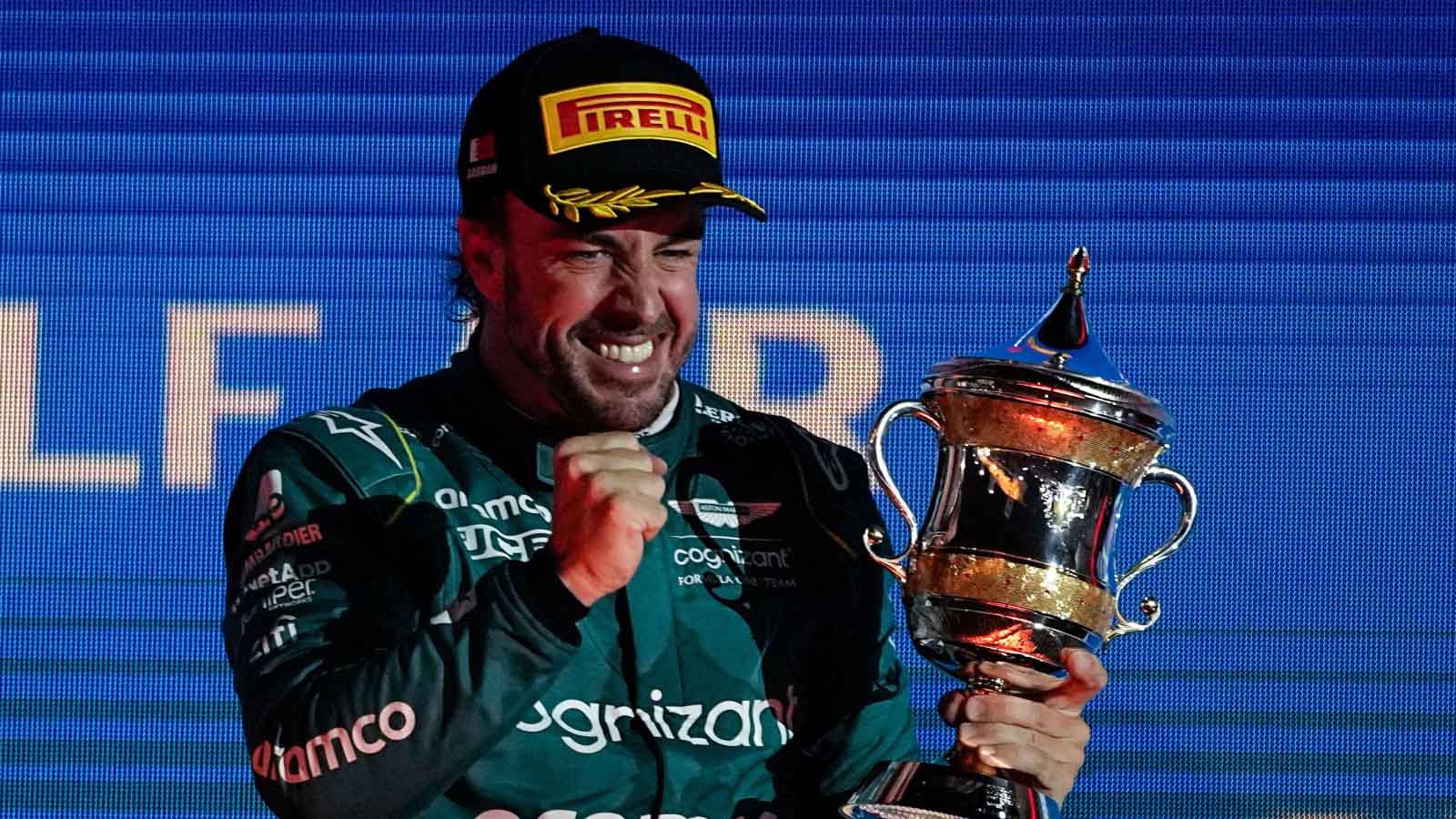 Aston Martin ambassador Pedro de la Rosa is convinced that a 33rd Formula 1 victory for Fernando Alonso is simply a matter of time in light of the two-time World Champion's strong start to the 2023 season.
Having made the switch from Alpine to Aston Martin over the winter, Alonso started the new campaign with a podium finish – only his second top-three result in nine years – at the recent Bahrain Grand Prix.
Alonso claimed after the race in Sakhir that he hasn't felt so confident about his prospects since his penultimate year at Ferrari in 2013, with this May set to mark a full decade since his last grand prix victory achieved in his home race at Barcelona.
De la Rosa is a trusted ally of Alonso having followed him from McLaren to Ferrari before being reunited at Aston Martin in 2023, and the 52-year-old is certain that his fellow Spaniard will soon return to the top step of the podium.
"If it's not this year, it will be next year," De la Rosa told Reuters of Alonso's chances of ending his long victory drought.
"The expectation that Fernando's podium in Bahrain has given the team, Formula One in general… it's beautiful to watch."
PlanetF1.com recommends
Energised Fernando Alonso 'infecting all of us' at Aston Martin
James Vowles identifies the two clear factors behind Aston Martin's surge
Fernando Alonso on Red Bull's copy quips: But Mercedes say 50 percent is their car
De la Rosa, who made 104 grand prix starts between 1999 and 2012, believes Alonso's desire to win has not diminished since the pair first worked together at McLaren in 2007.
"What really impresses me about Fernando is the fact that he's 41 and he's exactly the same Fernando with the same hunger as I met in 2007," he explained.
"There's no difference whatsoever in his approach, how hard he's working and how hard he's trying and pushing everyone.
"Physically he's young, he's been taking care of himself and he's pushing incredibly hard in every little detail – not only on the car, on the team, but also physically on his training regime, on his diet.
"He's a very complete athlete."
Despite failing to win a World Championship since 2006, Alonso has never given up on his ambition of a third title even when he took a two-year sabbatical from F1 at the end of 2018 after four punishing seasons in an uncompetitive McLaren.
De la Rosa feels that Alonso's refusal to lower his standards even in midfield machinery is a mark of the competitor.
"It's the fact that he hasn't thrown in the towel at all [that stands out]. He didn't need to see the carrot of the podium to be 100 per cent.
"He was always giving 100 per cent even if he was fighting as a double World Champion for 15th position."