Alonso: 'We're in 2021 and Ferrari still aren't winning'
Fernando Alonso has revealed he has no regrets about leaving Ferrari, citing the fact they are still yet to win since his departure.
Alonso joined the Scuderia in 2010 and drove for the Italians up to and including the 2014 season, finishing P2 on three occasions in the Drivers' Championship.
It was in 2014 that Alonso made the decision to leave the team as they struggled with a new power unit, but many were surprised to see his destination be McLaren, who themselves had struggled to adapt to the new era of Formula 1.
Despite this, Alonso says he does not regret making the move.
As quoted by AS.com, he said: "We are in 2021 and Ferrari is still not winning.
"I never regret any of my decisions. With a crystal ball you can make a different decision at some point, but at every moment I felt I did the right thing."
The 39-year-old driver returns to the sport this season with Alpine following a couple of years off the grid.
"With Alpine it's the same," he added to his earlier point of doing the right thing in the moment. "I think this way I have the biggest challenges after two years out of the sport. Decisions are made and responsibilities are taken, but with Ferrari the timing was perfect.
"In 2014, there was success for five years and we fought for titles until the last lap in three of the seasons. The atmosphere was incredible and so was the love between Ferrari and myself. But it was the right time. At one point the relationship gets damaged and we wanted to have just the love."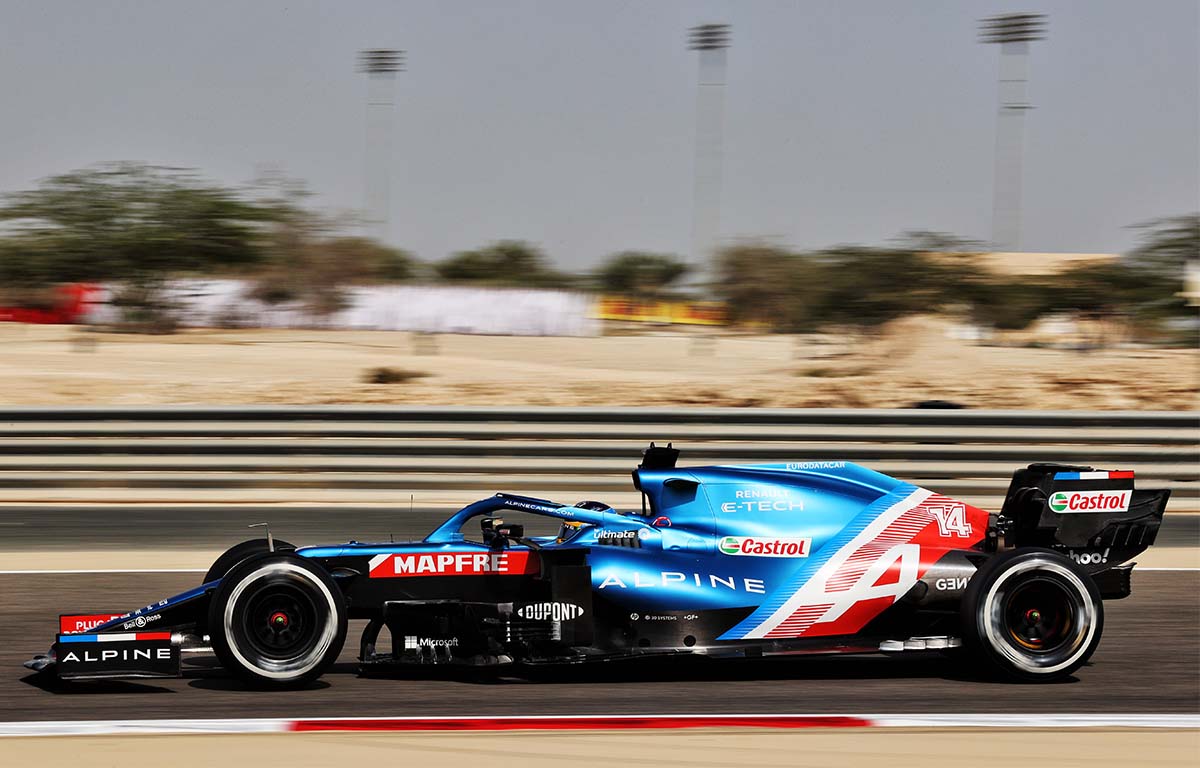 New subscribers to F1 TV Pro can watch the Bahrain Grand Prix for free with a seven-day trial. Sign up here! Please check to see if F1 TV Pro is available in your country.
Over the years, it has become apparent Alonso may not be the easiest to work with and that he can rub people up the wrong way on occasion, but his on-track performance has somewhat backed up that accused arrogance.
His return to Alpine, after previously being with the team under a different name on two prior occasions, also suggests his relationships with those he has worked with cannot be all that bad.
"It's the third time I've driven for Renault and I've been at McLaren twice," Alonso added. "I've been in different teams and I've repeated, so they should be happy with me. If not, I don't know why they called me.
"I keep talking to [Giancarlo] Fisichella, [Jarno] Trulli lives in the same town as me and he called me after the accident to let me know that if I needed anything from the supermarket, he would help me.
"And so every day with Stoffel [Vandoorne], Jenson [Button] and now Esteban [Ocon], to whom I sent an FA Racing kart this week so he could drive.
"That's why I laugh, because all my team-mates have been good friends at that time and later on. In the Dakar the same thing happened to me, I had to lend a tyre to [Nasser] Al Attiyah.
"Sometimes having this reputation is good, because when they find out that I am normal, they are very surprised and happy."
Follow us on Twitter @Planet_F1 and like our Facebook page.