Alonso: Not much freedom with 2022 cars
Fernando Alonso reckons the model 2022 car that F1 put on display at Silverstone will pretty much be the car that most teams put on the track next season.
After months of mock up pictures, Formula 1 put together a full-sized model of the all-new 2022 car, revealing that ahead of the British Grand Prix.
The new car is based on ground-effect aerodynamics, features a futuristic front wing, and has been designed specifically to promote better racing.
Alonso reckons what F1 saw at Silverstone, is what F1 will get come 2022.
"I don't think there will be big differences to what we see," he said. "I think the regulations are quite strict, there is not maybe the freedom we had in the past.
"Obviously there will be different philosophies for different teams.
"It will not look exactly the same as what we have seen, but that will be for the extra eye, I think for the normal people it will look not too different to what we saw."
Alonso, who turns 40 on Thursday, said he wasn't surprised by the look of F1's model car, as it is similar to what is already on the teams' drawing boards.
The Alpine driver added: "I think for the teams or for us, we know a little bit what the car will be and the regulations, and it was not a big surprise to see the car but it was nice to have all the drivers there as everyone as a united community into the future.
"The new set of regulations, more sustainable cars and hopefully a better future for the sport with closer racing between cars and hopefully the teams more closer and more contenders for race wins and race points."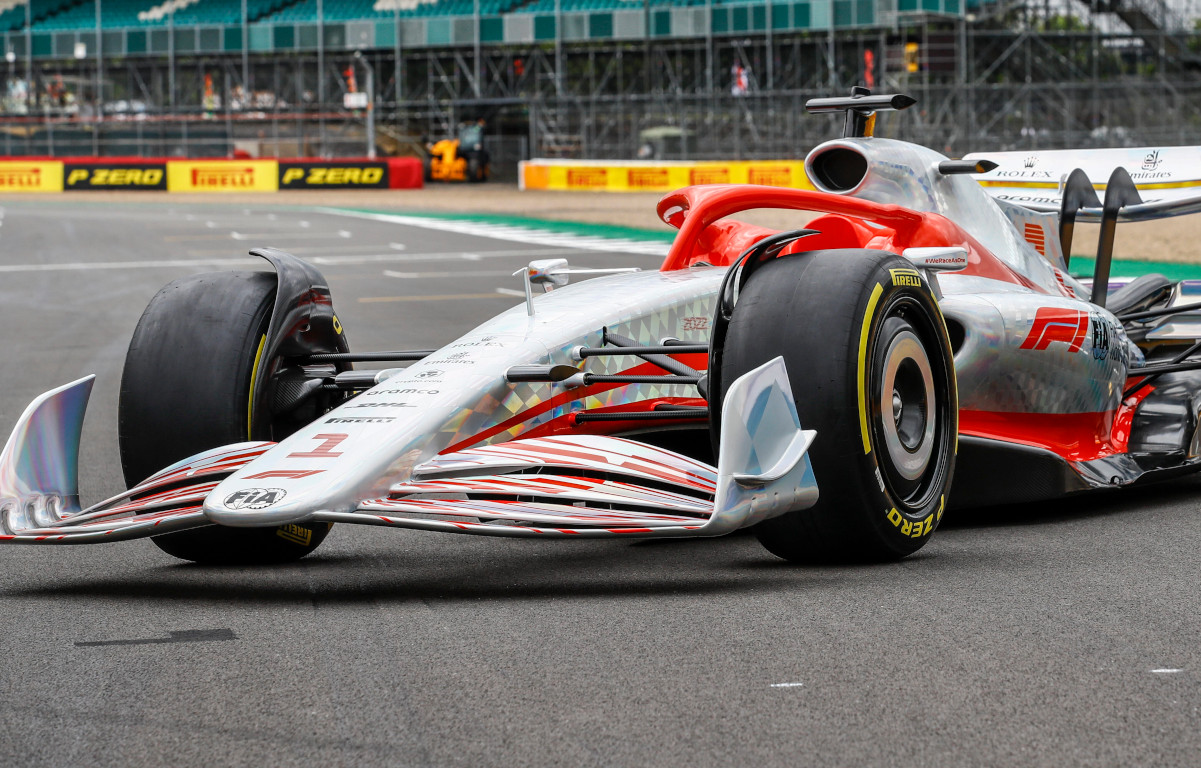 However, F1 managing director Ross Brawn says the teams have been given a little more leeway in the terms of the design of the 2022 cars.
He has though made it clear that should that mean detract from F1's goal for better racing, he will tweak the rules.
"Part of the feedback from the teams to the initial proposals was that there were not enough opportunities to make a performance advantage," he said.
"As a result of that, we did open up a few areas. Pat, Jason and Nikolas took a very detailed look at what we could do there and as a result, opened it up a little.
"So, yes if that has brought about a bit of visual variation it's encouraging. But if it compromises the aims, we will tweak things so that they aren't compromised."