'Alonso has almost no interest in 2021'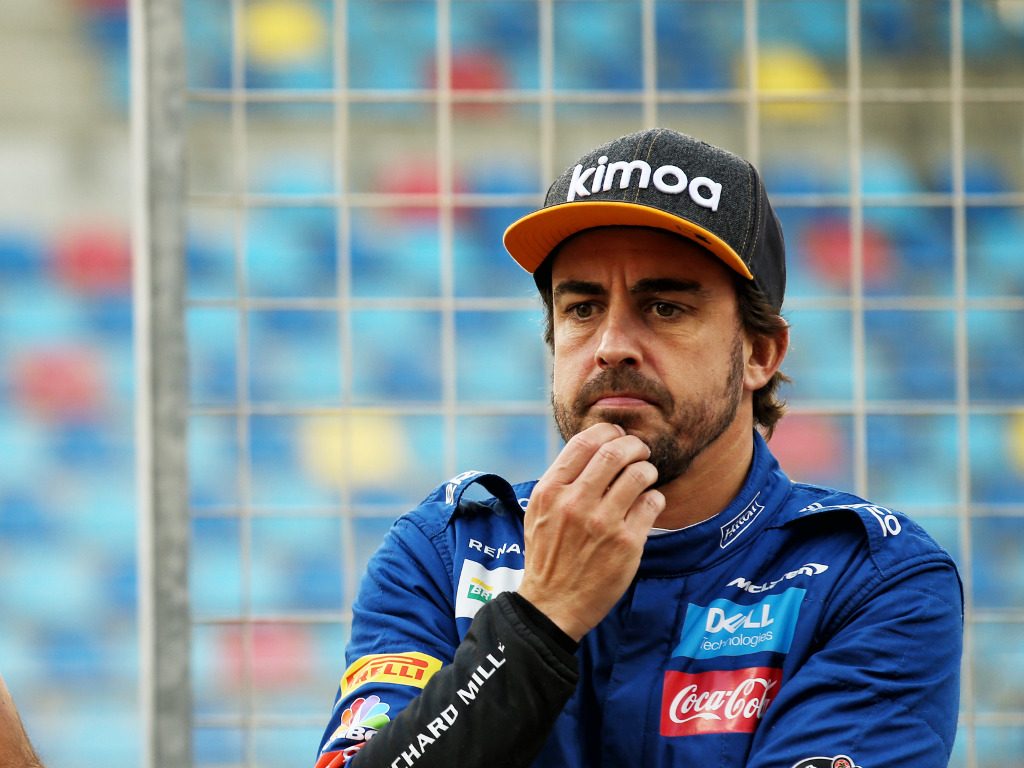 Fernando Alonso has told Renault to "forget about 2021" and instead focus on 2022 and the new rules, revealed Cyril Abiteboul.
Alonso will return to the Formula 1 grid next season, signing a multi-year deal to race Renault in what will be his third stint with the Enstone team.
But while the Spaniard will be back in action in 2021, he isn't expecting much to change from this year to the next given the Formula 1 will race this year's cars in next season's championship.
Instead, Alonso has told Renault to focus on 2022 and Formula 1's new ground-effect aerodynamic cars.
That, Abiteboul says, is when Alonso expects Renault to rise up the ranks.
The Renault F1 managing director told The-Race: "I think with Fernando he knows Formula 1 inside out on-track and off-track.
"Just to give you one idea of the things he can bring, he's got this capability in building a plan, building a strategy.
"Not just for the race team but also for the whole Formula 1 programme.
"So, to give you an example, for him, it's all about 2022. He almost has no interest in 2021.
"He will be racing with us in 2021 so you could think he has an interest in making sure we are as competitive as we can but actually he's saying, 'Look guys, forget about 2021'.
"Not that we are not going to be decent, but it's all about '22.
"And this sort of thinking, this ability to have this experience that in Formula 1 you build success years in advance and by sacrificing the years before, it has happened every single time in the history of Formula 1.
"That is the sort of philosophy that he can bring which is extremely helpful for me as a manager of the team, but for lots of people bringing a little bit of calm in the team is useful."
Alonso's signing means Renault youngsters, Guanyu Zhou and Christian Lundgaard, will be facing another season racing in Formula 2 or elsewhere in 2021.
Asked about Renault's decision to put a 39-year-old in the car rather than promote one of its junior drivers, Abiteboul says the delayed start to the F2 season forced Renault's hand.
He added: "As for young drivers like Guanyu Zhou, the main difficulties that we have with them this year is with the delay to the season start we don't know at this point in time if they would be eligible for a superlicence at the end of the year, which would be mid-December.
"And the simple question is, can we afford to wait until mid-December to find out if him or Christian Lundgaard could be one of them for next year? Simple as that.
"It doesn't mean that we have a lack of interest, or commitment or loyalty for bringing them into Formula 1, we will do that, that's part of the programme.
"That's part of the commitment to them and I will make sure it happens.
"But there was a bit of difference in timing this year.
"And we are obviously very happy to go for this option with Fernando which arguably he is one of the best drivers in Formula 1 history, so why would you refuse?"
Follow all the action from the Styrian Grand Prix with the PlanetF1 live centre