The 2022 season may see one team surge ahead but Fernando Alonso reckons "after two or three years" there will be multiple outfits fighting at the front.
Next season, Formula 1 is introducing all-new cars, moving into ground-effect aerodynamics in the hope the cars will be able to follow easily, leading to more passing and better racing.
F1 managing director Ross Brawn has already conceded that after this year's close racing, which has seen Red Bull challenge Mercedes week in and week out, the sport could see the teams move apart next season as some find a trick with the new rules. After 2022 though, he expects the field to bunch up.
"I think that is exactly what could happen," he said in a question asked by PlanetF1 while appearing on the Muscle Help Foundation's 'In Conversation With' Ross Brawn.
And he is not the only one expecting it to play out like that.
Asked by Motorsport.com if 2022's new rules could see multiple teams fighting at the front, Alonso says he questions whether that will be the case in the first season. But he does expect closer racing two or three years down the line.
"In terms of fighting for the championship and other possibilities, [it's] difficult to know," the Alpine driver replied.
"I think the first year [of new rules], there is always one team that gets something extra when there is a new regulation set, that interprets the rules a little bit differently and maybe gets an advantage.
"But hopefully, after two or three years, that new set of regulations that comes in 2022 will [mean] very close action between many teams and is better for the future.
"So I don't know if it will come in 2022 but for sure it will come, this close competition.
"Because I think all the regulations are made to cover all the clever things as many as possible and make all the performance parts of the cars quite standard for everybody, and try to have a better and a closer competition."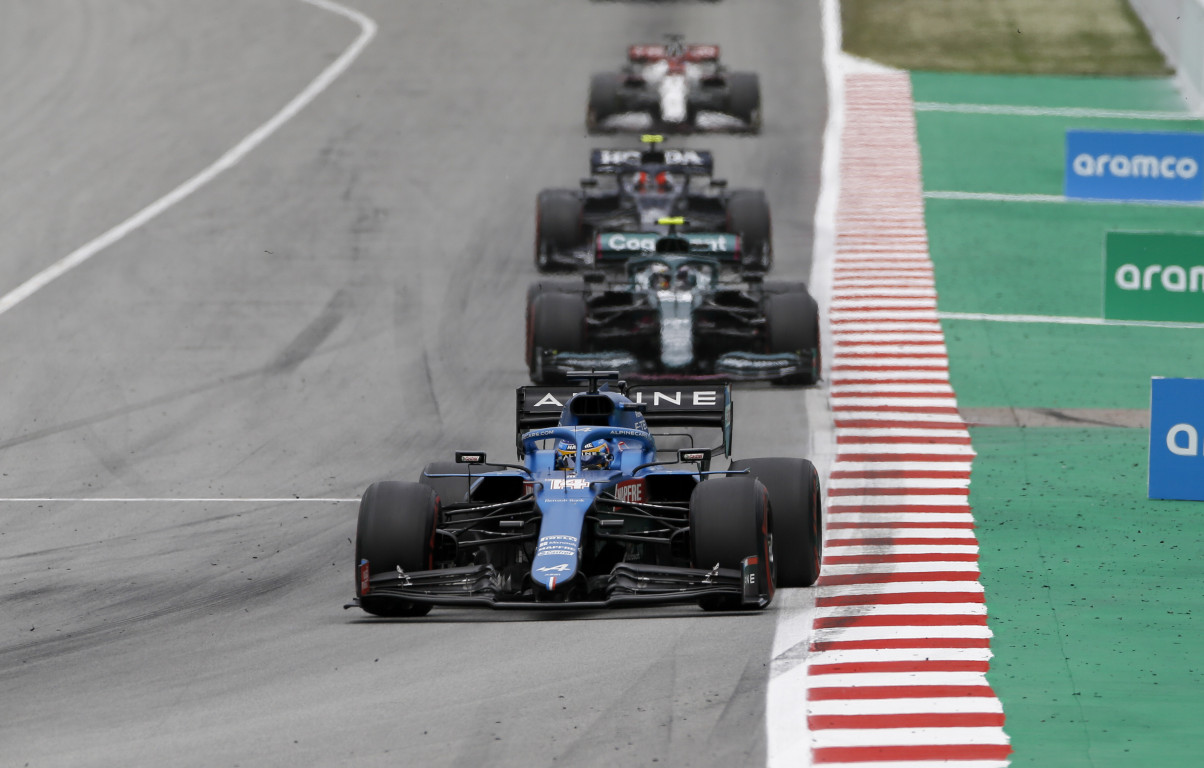 Check out all the latest Fernando Alonso merchandise on the official Formula 1 store
Alonso returned to Formula 1 this season after two years out, declaring 2021 is a season for him, and the Alpine team, to prepare for 2022 and its new rules.
He added: "On the overall picture, yes, 2021 is preparation year, it's no doubt.
"I think everybody on the grid, after the delay of the 2021 rules into 2022, we understood and we accepted 2021 is preparation year, is a post-COVID season with more or less similar cars of last year.
"And it's a season to test things like the sprint races. It's a test season, in a way, for many things.
"Just waiting and hoping for 2022 not [being] continuation, maybe revolution in 2022 – that's what we will want."
Follow us on Twitter @Planet_F1 and like our Facebook page