Martin Brundle labels Fernando Alonso penalty debacle as 'embarrassing' for F1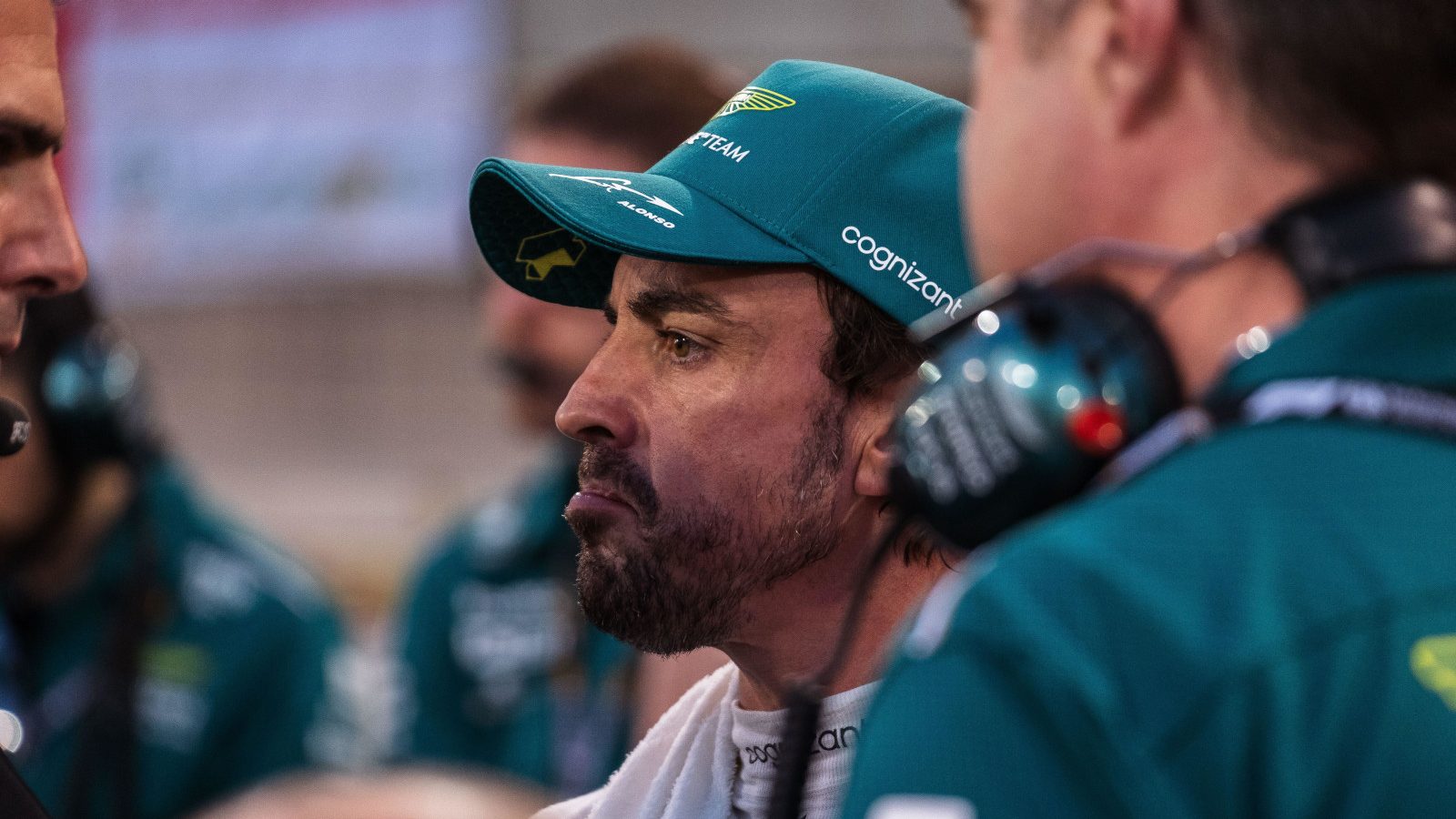 Martin Brundle has called the confusion surrounding Fernando Alonso having his podium reinstated after the Saudi Arabian Grand Prix "embarrassing" for Formula 1.
The Aston Martin driver crossed the line third on Sunday and took part in the post-race podium celebrations, but the FIA then imposed a 10-second penalty on him for supposedly failing to serve a prior five-second penalty correctly while in his pit box, with his rear jack operator touching his car before five seconds had elapsed.
This under FIA rules constituted 'work' on the car, but after Aston Martin appealed the governing body overturned its decision, which put Alonso back into the podium places – his 100th top-three finish in Formula 1.
He took the incident in jest in public, jokingly posting on social media to George Russell asking for the third place trophy back after it had already made its way down to the Mercedes garage in Jeddah.
But the subsequent confusion surrounding the penalty and how it was given out has sparked frustration within the paddock for how the FIA applied its rules, including from Russell himself, despite him being the beneficiary of Alonso's misfortune.
Formula 1's governing body has now promised that a review of the rules Aston Martin team boss Mike Krack dubbed "ambiguous" will take place prior to the Australian Grand Prix.
Former F1 driver Brundle agrees the overall look for the sport in that moment was not the right one, and hopes the right action will be taken moving forward.
"The third-place trophy would be Fernando's, but only after a couple of rounds of 'pass the parcel'," Brundle wrote in his post-Jeddah Sky Sports column.
"As he served his penalty in the pit lane, the rear jack was casually put into place ready to service the car at the end of the five seconds.
"This was pointed out to race control – presumably by Mercedes – as an infraction of the rules. Inevitably in previous team meetings this issue, whether positioning jacks constituted 'working on the car', had been discussed.
PlanetF1.com recommends
Goodbye zero-pods? Mercedes confirm 'sidepod geometry' an area of interest for new W14 concept
Toto Wolff makes Abu Dhabi 2021 comparison with Fernando Alonso penalty
George Russell: Red Bull's 'serious gap' is the biggest seen in F1 for nine years
"There were obviously different recollections of the outcome of those discussions but it's pretty clear that gently bumping into the front jack is all part of an F1 car arriving into its service zone.
"Esteban Ocon and Alpine had been penalised 10 seconds for a penalty-serving infringement two weeks earlier in Bahrain, and sure enough post-race Aston were informed of the breach and penalty.
"Cue lots of unhappy people, and a few happy folk. The trophy made its way to George Russell who received it with some dignity, saying he thought Fernando deserved third place.
"By the time Aston had made their case that it had been agreed by discussion and precedents that the jacks can touch the car but not lift it, the trophy was winging its way back along the paddock to confirm Alonso's 100th podium in F1. All rather embarrassing and this will be tightened up before the next race in Australia."