Aston Martin mechanic bets against Fernando Alonso…and pays the price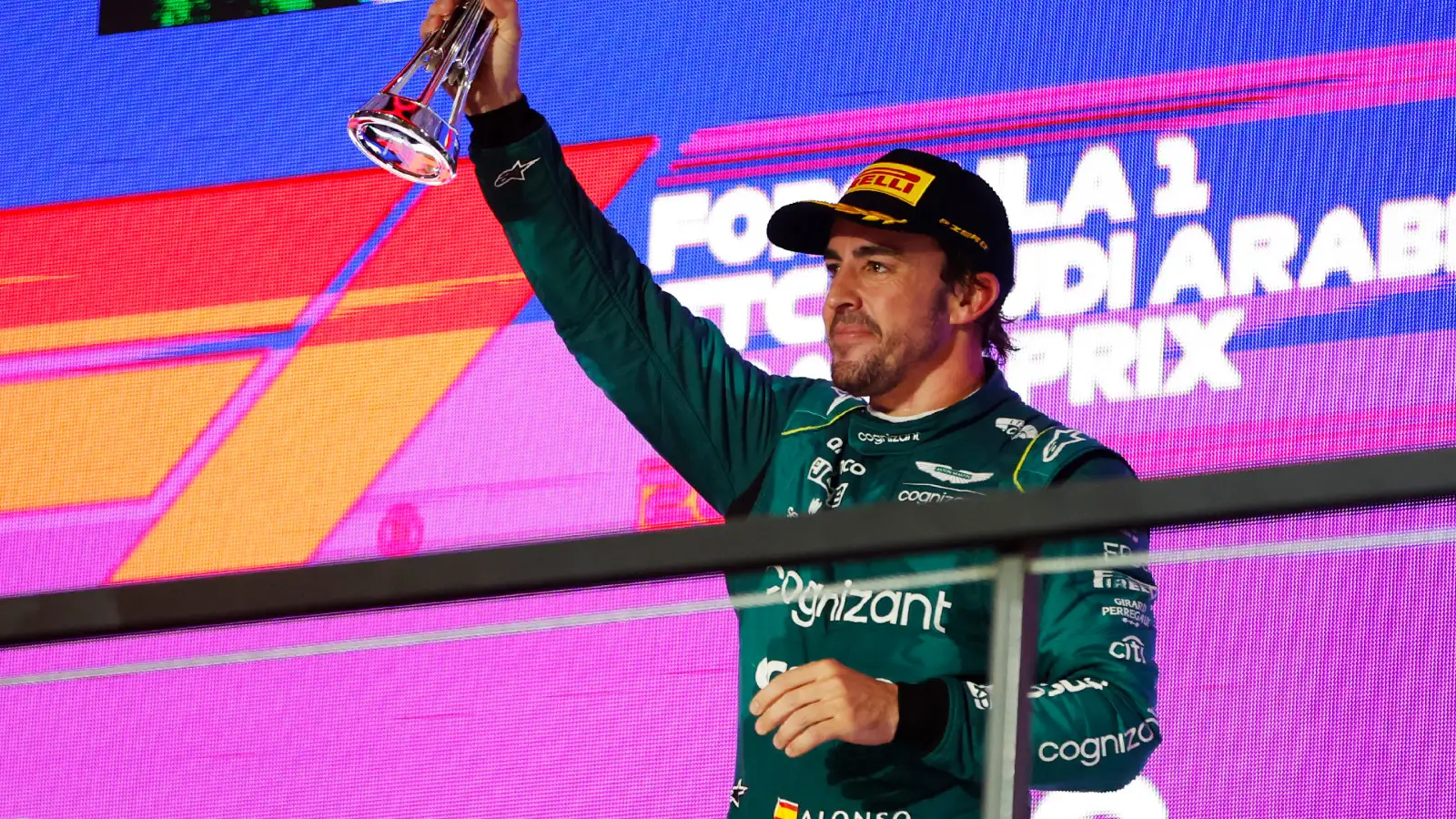 Fernando Alonso's second podium as an Aston Martin driver led to his composite technician Sam Russell having to get a new tattoo, but that's what you get for betting against Alonso.
Joining Aston Martin ahead of this season, Alonso immediately made his mark as the Spaniard claimed third place at the season-opening Bahrain Grand Prix where he was the closest challenger to the Red Bull teammates.
Heading to Saudi Arabia, the team downplayed their chances with team boss Mike Krack trying to temper expectations.
Rule number one, never bet against Fernando Alonso
It seems Russell, Alonso's composite technician, fell for it… And paid the price.
"I lost a bet in Saudi Arabia with Mark, a guy I work with, he said 'If we get a podium, I get to design the tattoo and pay for it, but you have to get it'.
"And I was like, 'Okay'. I didn't think we would get one.
"It turns out the car was quite fast. So I need to get a pie on number two, I need to get it updated."
What do carbon fiber, sanding floors, and podium pie all have in common? 👀

This time on INSIDER Stories, we speak to Composite Technician Sam Russell about his role, what he does in his spare time, and the story behind his podium pie tattoo!#ItalianGP pic.twitter.com/MCFJPy5OHz

— Aston Martin Aramco Cognizant F1 Team (@AstonMartinF1) September 3, 2023
Although Alonso took the chequered flag in third place, Russell was almost spared more ink as the Spaniard was stripped of his podium through a five-second penalty after the stewards ruled Aston Martin had worked on the car when he came in to serve an in-race penalty.
It was clear that the rear jackman, not Russell as he's the guy who takes the front wheel off, had touched the car as he slid the jack into place but Aston Martin argued that wasn't working on the car.
The stewards overturned the penalty, Alonso was reinstated into third place, and Russell lost the bet.
PlanetF1.com recommends
Ranking Fernando Alonso's F1 career moves from worst to best
Fernando Alonso net worth: How one of F1's highest-paid stars gives back to racing
Alonso was delighted, with the podium at least, saying at the time: "I am happy in the end with the result tonight and our second podium.
"We showed that we can be the second fastest team and we had good pace throughout the race. It was my mistake at the start with the position on the grid, but we pushed to make up that time.
"Coming into this weekend we were not sure exactly where we would be, so this is good news for us."
He went on to make it a hat-trick of P3s to start the season and has since added a further four podiums to his tally to sit P3 in the Drivers' Championship where he is 49 points behind Sergio Perez and six ahead of Lewis Hamilton.