Fernando Alonso rues 'not very well executed' Q3 with no time set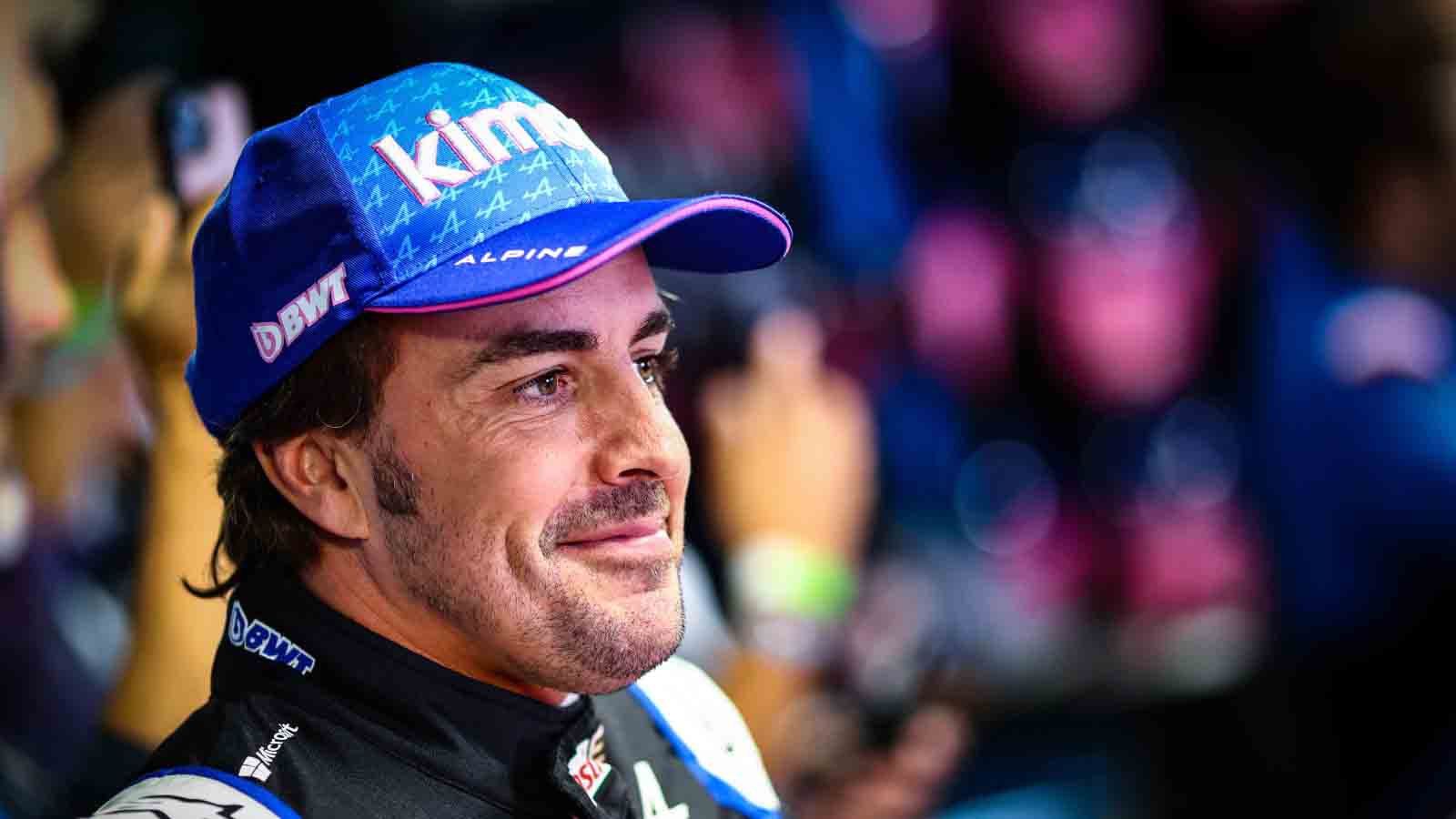 Fernando Alonso admitted his Q3 should have been more competitive for him, but ended up not setting a time when grid penalties could have pushed him further up for the start of the Italian Grand Prix.
He pulled into the pits without completing a flying lap in the early part of the final qualifying session at Monza and while he ventured out again to try and put in a representative time, the Alpine driver saw his lap deleted for a track limits violation.
That left him P10 on the provisional grid, but with nine drivers in total having penalties – four of which were in Q3 – he missed out on the opportunity to put himself further up the field.
But with Carlos Sainz and Lewis Hamilton dropping to the back of the field, alongside a 10-place drop for Sergio Perez, Alonso will move up to P7 for the start.
"I tried to run but the first run was also not good," Alonso admitted to the official Formula 1 website when asked if he had been limited on fresh tyres available to him.
"So Q3 was not very well executed. I'm sorry for the team I didn't put the lap together.
"Even this lap I put together apparently was only enough to be P8, so it seems we are lacking a little bit of performance in qualifying.
"We entered with only one car in Q3, so let's see tomorrow if we can improve."
Alonso's start from the fourth row could yield a solid result for him, with Alpine's solid pace in free practice on Friday setting them up for what could be a fruitful afternoon at Monza.
The two-time former World Champion is refusing to get ahead of himself just yet though, given the charge from behind from the quicker cars trying to make their way through the field.
"It seems we were better on the long runs, also yesterday in free practice compared to the single lap, so let's hope tomorrow to add some pace," added the Spaniard.
"We start seventh but some fast cars start at the back of the grid, so they will come eventually."
Charles Leclerc will start on pole for Ferrari's home race and Mercedes' George Russell has been promoted to the front row due to the swathe of penalties being applied.