Fernando Alonso's 'PR' radio messages proof of 'extra brain capacity' of the greats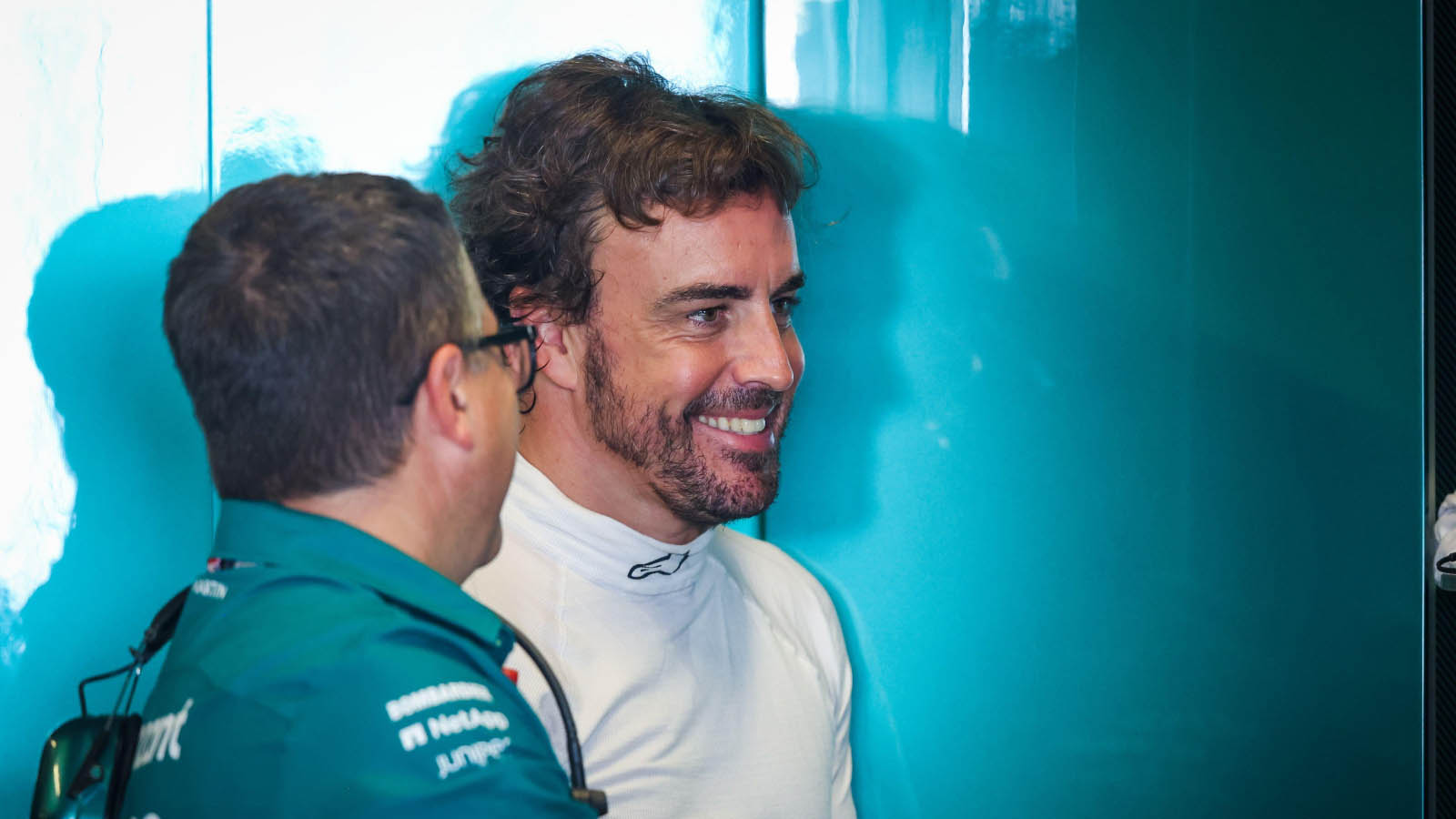 Allan McNish believes the markers which separate good and great drivers has changed over time, but referenced Fernando Alonso and his 'PR' radio messages as evidence of his "extra brain capacity".
The two-time World Champion has long been known for pointed messages on team radio and in interviews, most recently evidenced in his barbs against Alpine for his poor reliability last season.
McNish was recalling a test he had for McLaren back in 1989 while on stage at Autosport International, and went on to explain the vast differences in the amount of data available to teams and drivers in the present day.
But while the lack of information in previous years may have it easier to distinguish drivers with greater mental capacity which could later translate into performance, former Formula 1 driver McNish feels that element of a person can still make a difference between good and great drivers.
This is where his reference to Alonso came to the fore, and his ability to convey the messages he wants to be put across publicly, while still in full combat.
"The person in the other car was Ayrton Senna, and at the end of the test, and this was the World Championship-winning team, with Honda, they printed out a speed trace – how quick the car was going through the corner, then it had a little throttle trace, and a brake trace," three-time Le Mans winner McNish explained.
"And then they printed out one for Ayrton, and then you put the two together and held them up to the light to see what the differences were, you couldn't overlay things.
PlanetF1.com recommends
F1 team principals: How long has each team boss been in charge?
Is Netflix's Drive To Survive nearing the end of the road?
Lewis Hamilton contract: Toto Wolff provides insight into planned contract negotiations
"So it was so basic, and the driver then had a different skill because he had to come in to remember the 65 laps and what the tyre was doing, what the car was doing.
"I basically used to get the pit board, even if we're doing a long run or whatever, and I would make sure they counted down the laps, and then I would say 'right, lap 20, this happened, that corner', and you would lock it into your head.
"Then afterwards, you would drill it out to the engineer, and they would write all these different things down, and then go and try to bring it together – and so you were effectively the data logger, except, you know, sometimes the old memory bank was a bit smaller than the data that was going in!
"But now it's completely different. That's the way the world is, but I still believe the driver with the brain capacity that has got that extra headroom to be able to deal with all of that will deal with other things, and now it's race strategies.
"It's like Fernando, able to make these very clear comments which are purely for PR purposes on the radio while he's wheel-to-wheel with someone going round the outside of a fifth-gear corner, and that's because he's got that extra brain capacity.
"So for me, the skill of what you use your hands and your feet and your brain for have changed, but you still require those skills to be able to do it in the first place."