Alonso blames Q1 exit on team misunderstanding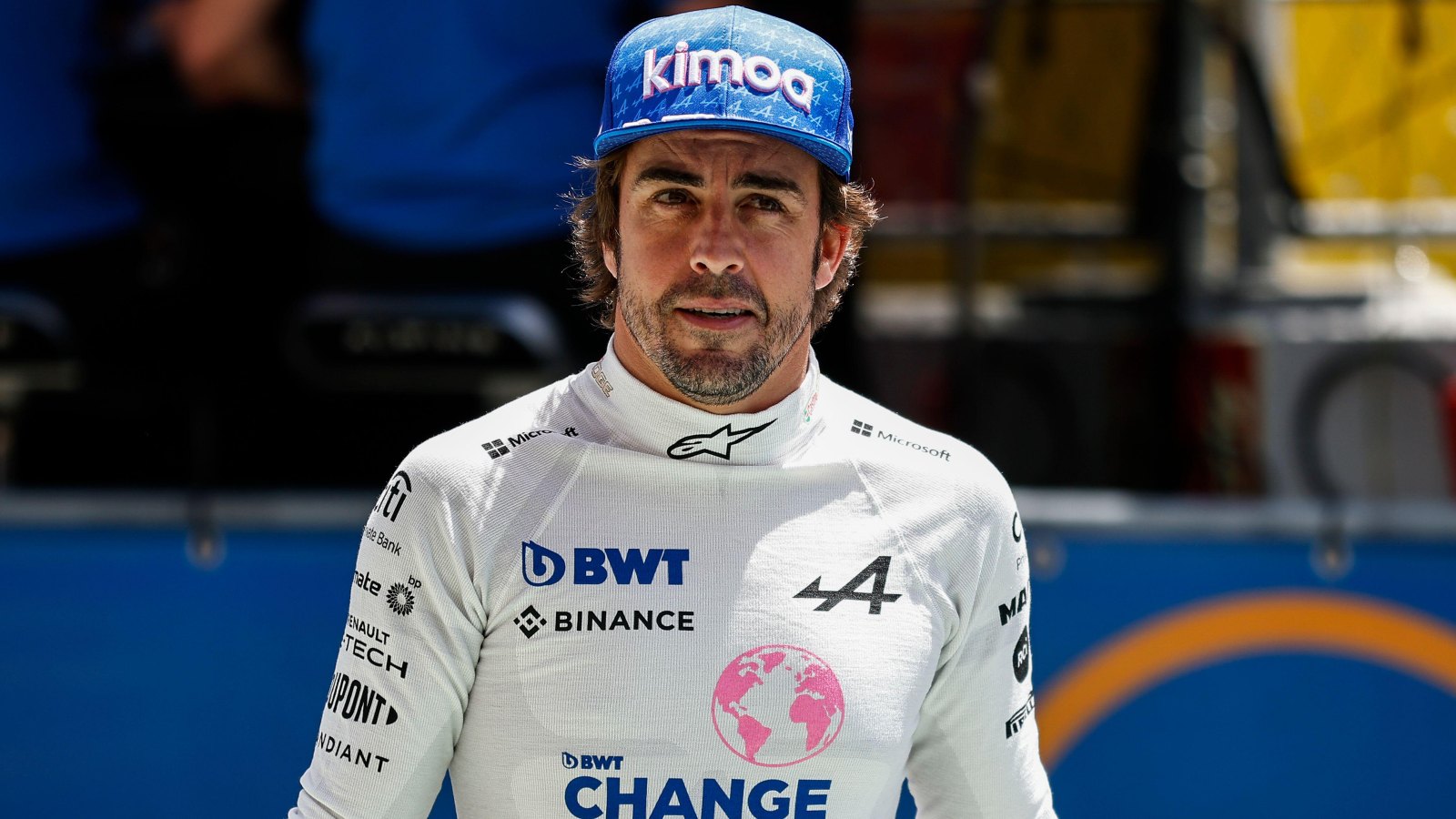 Fernando Alonso said his exit in Q1 at the Spanish GP was due to a team misunderstanding as to how much time was left in the session.
The Spaniard will start from a season-low position of P17 during Sunday's race after seemingly getting stuck behind Lando Norris ahead of starting his final quick lap.
It appeared to be yet more misfortune placed on Alonso who, having only scored points in the opening race in Bahrain this season, now faces an extraordinary task to change that fact.
After exiting at the Q1 stage, the Alpine driver told Sky Sports F1 that there was confusion within the team as to how long was left before the session's red light.
"It was a misunderstanding in qualy," Alonso explained. "I started a lap behind Lando thinking that I had one or two seconds margin with the red light. But then I had like 20 seconds margin.
"If I knew that in advance, I would create more gap with Lando and do my own lap. But I heard in the radio 'it's very, very tight, you need to go now, now, now'. So I went immediately when they told me and it was not necessary at the end.
Yep…Not the position we wanted to start the the GP, but points are given tomorrow and we will fight every lap on the race! @alpinef1team #f1 #spain #españa #alpine https://t.co/AU55Z50zON

— Fernando Alonso (@alo_oficial) May 21, 2022
"So that was a misunderstanding obviously with a high price because at Barcelona if you start at the back, everything becomes more difficult."
The 40-year-old was not overly optimistic about his chances of adding to his points and cited the difficulty in overtaking at the Circuit de Barcelona-Catalunya as the biggest hurdle.
"There is not much you can do," he said. "This is Barcelona, not much overtaking, a lot of tyre degradation when you run behind cars. So let's see.
"The last couple of races, people started at the back, they got very lucky and they scored points. I'm one of those tomorrow. So if I have one of those mega fantastic Safety Cars in the right moment, maybe I get lucky and I take a couple of points, but I doubt it. I think it's going to be difficult race."
Alonso's team-mate Esteban Ocon did make it to Q2 but failed to progress any further and will start the race from P12.
Saturday's performance represents the second time in as many races that an Alpine driver has failed to make it into Q3 having previously done so in each of the last four races.
Will Alonso's luck change at Alpine?
Fernando Alonso heads back to his home race in need of a bit of luck with Alpine this weekend.