Fernando Alonso quizzed on the prospect of reuniting with Honda at Aston Martin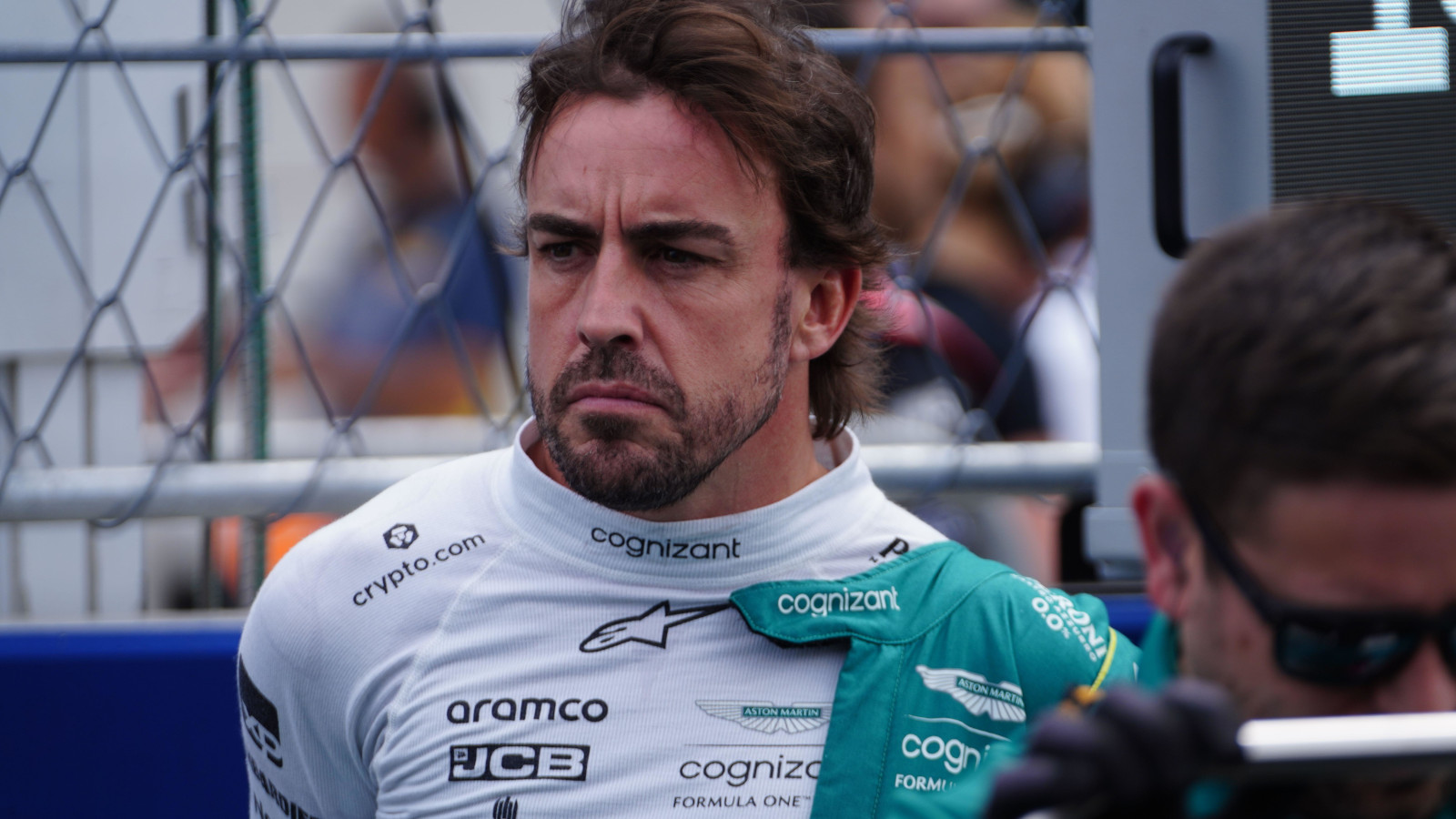 Fernando Alonso insists he has no issue reuniting with Honda when they join forces with Aston Martin in 2026, he just doesn't know if he'll still be racing at 44.
Alonso had a fractious relationship with Honda during his time at McLaren where the Spaniard famously called the power unit "embarrassing" and equated it to a "GP2 engine". That he did so over the radio during Honda's home race in Japan didn't go down well.
Two years later, in McLaren's final season with Honda, Alonso told the world: "Everything is working well with the chassis. We only have one problem, which is the power unit."
Honda and McLaren parted ways soon after, the Japanese manufacturer going onto power Red Bull to two Drivers' and a Constructors' title while McLaren moved to Renault and later Mercedes. As for Alonso, he took a break from F1 before returning to the grid with Alpine and this year moving over to Aston Martin.
His latest move could yet see the Spaniard reunited with Honda with the Japanese company signing on as Aston Martin's 2026 engine partner in what will be a 'works' partnership.
Alonso says he has no issue working with Honda.
"Racing again with Honda, no it's going to be no problem at all from my side," said the 41-year-old.
"I know that it didn't work out last time, 2015, '16, '17. It was even worse, maybe for some of my team-mates, you know, like Stoffel or whatever, coming from dominating F3, F2 and then joining a project that maybe was not fully ready back then.
"But, you know, I think they proved that they have now a competitive package. They won the championship in '21. They won a championship in '22 and most likely will win the championship in '23. So, I think they have now a very strong package and you know, it's a new set of regulations, but I think it will be a very exciting project for sure."
PlanetF1.com recommends
Aston Martin boss not planning for Honda era without Fernando Alonso
Five potential Aston Martin-Honda driver line-ups for F1 2026
But already 44 when Aston Martin and Honda join forces, Alonso admits he may not want to be racing at the stage of his life.
"I don't know what I will do in 2026," he said. "I will lie if I tell you that I know right now.
"For sure, I feel fresh, I feel motivated now. I feel sharp, still fast. And if I keep enjoying it, I would love to keep racing.
"But I know there is going to be a time, I know that one day I will wake up and I will not feel maybe motivated or happy to keep travelling and all these kinds of things. Or maybe I don't feel fast and I will be the first one to raise my hand and say, you know, maybe it's time.
"So let's see, I think it's a long way until 2026.
"I will focus first of all on Monaco now, because I think it's an important weekend and then this season, the next one, hopefully we can make another step and fight for bigger things."
Asked if he'd be open to another role within Aston Martin if not a driver, he replied: I don't know. It's way too far ahead to really have an idea.
"I have to concentrate and focus on this year. As I said, this is very exciting news, what is happening now to the team, this new partnership with Honda, the new factory. At the end of this month, I think the team is moving to the new building; the new wind tunnel next year.
"So, there are so many things happening that it is just normal to get excited and want to be part of this team for many, many years. It it's a driver or in a different role, I will be just honoured to be part of it.
"But so far it's just Monaco in my head, and this year and next year, so even '25 I'm not sure what I will do."