'Very confused' Alonso wants answers on racing rules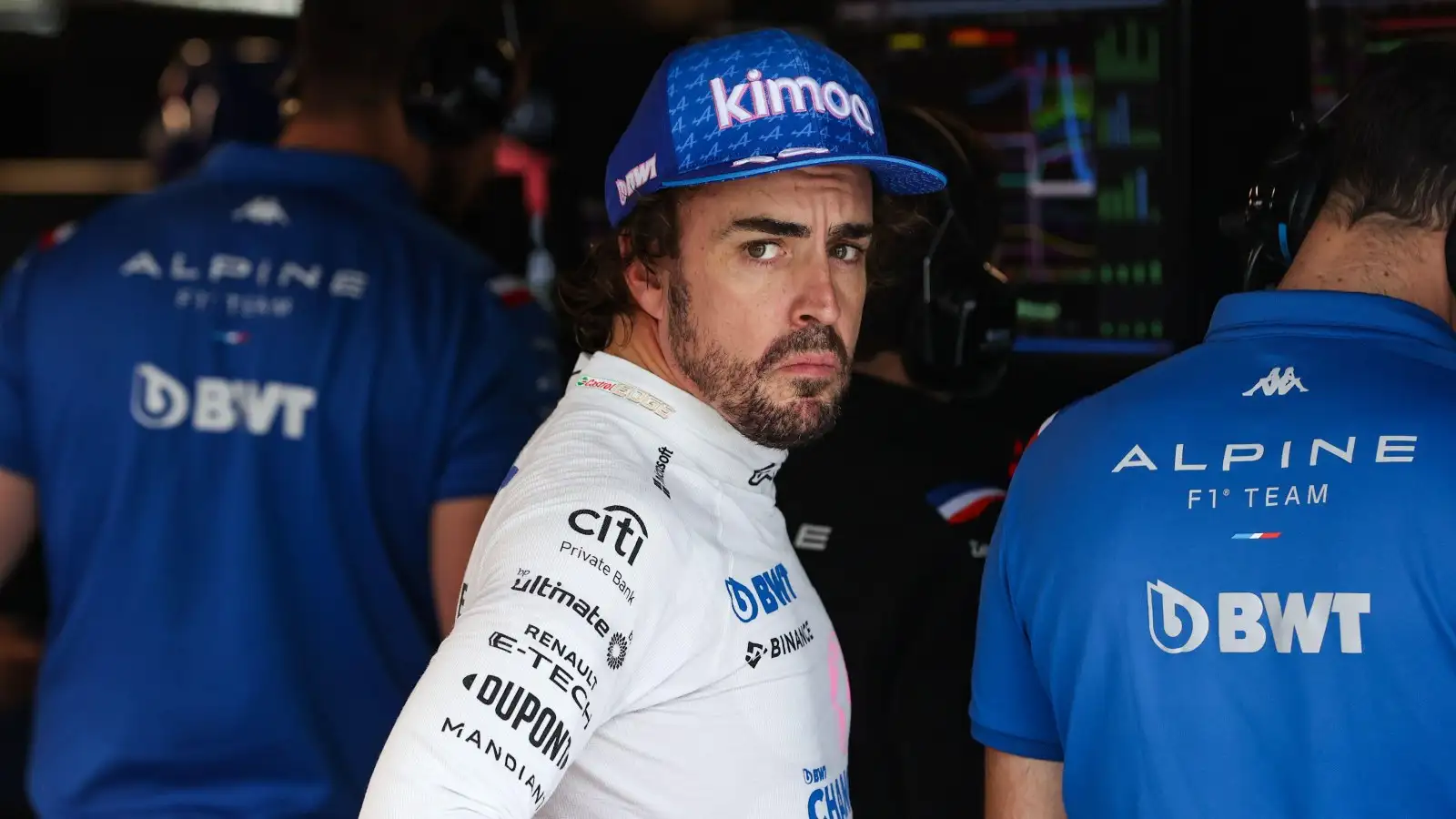 Fernando Alonso said he would be bringing up the drivers' rules of engagement during racing at their briefing on Friday, as he is "very confused" at how it is currently policed.
The FIA introduced new guidelines at the start of the year to make racing rules clearer after a series of intense battles that saw drivers run off track while going wheel-to-wheel.
Mick Schumacher admitted his confusion at Max Verstappen's defending against him at Silverstone, having been forced off track while trying to pass him around the outside at Vale in the closing laps, believing that the standards in place should have prevented such a move.
At the front, meanwhile, a frantic battle broke out in the final laps after the Safety Car restart, with Alonso being a part of the ensuing hard racing between second and sixth place in the British Grand Prix.
But despite having the best seat in the house to watch the drama unfolding in front of him, upon reflection, he wants to see clarity on what can and cannot be done while in combat.
"I think we will bring the point tomorrow in the briefing," Alonso told reporters, as per Motorsport.com.
Level unlocked 🔓 2️⃣0️⃣0️⃣0️⃣ career points 🤯 @alo_oficial's points tally is sitting at 2,008 after his P5 in Silverstone. Incredible! pic.twitter.com/o6U5265mK0

— BWT Alpine F1 Team (@AlpineF1Team) July 6, 2022
"Honestly, I watched the race on Monday and more than the movements [of Leclerc] on the straight, I saw the action between Charles [Leclerc], Checo [Perez] and Lewis [Hamilton], which obviously was fantastic to watch on TV and for me to witness behind the cars.
"But at the beginning of the year, leaving the track was not allowed. It was very clear black and white. And now, leaving the track and keep flat out on the run-off area and keep fighting on the following corner, is allowed.
"So that's a completely different direction with what we have seen so far. So it will be very, very interesting to clear this up."
Alonso added that the stewards have a "difficult job" in trying to police what happens on track, particularly in close racing, and feels communication between the drivers and stewards is key to be able to "help" them when it comes to decision making in the future – bringing up his own experiences of moments of confusion this season.
"I think we have to talk," he said. "Obviously, when you are side-by-side and you push someone out of the track, there are different scenarios and different manoeuvres, and different corners. So it is always more difficult to judge.
"But we have been told that the one thing that was very clear to police was the white line. And it was not in Silverstone.
"I mean, I leave the track in Miami on one corner and I gain an advantage for them, and they have to imagine that I gain an advantage because I give back all the advantage.
"Now it was a clear gaining of advantage, because you can fight on the next corner on the inside or outside. So it's clear. And it was no penalty. So I'm very confused."