Fernando Alonso on latest record: It's a nice achievement but…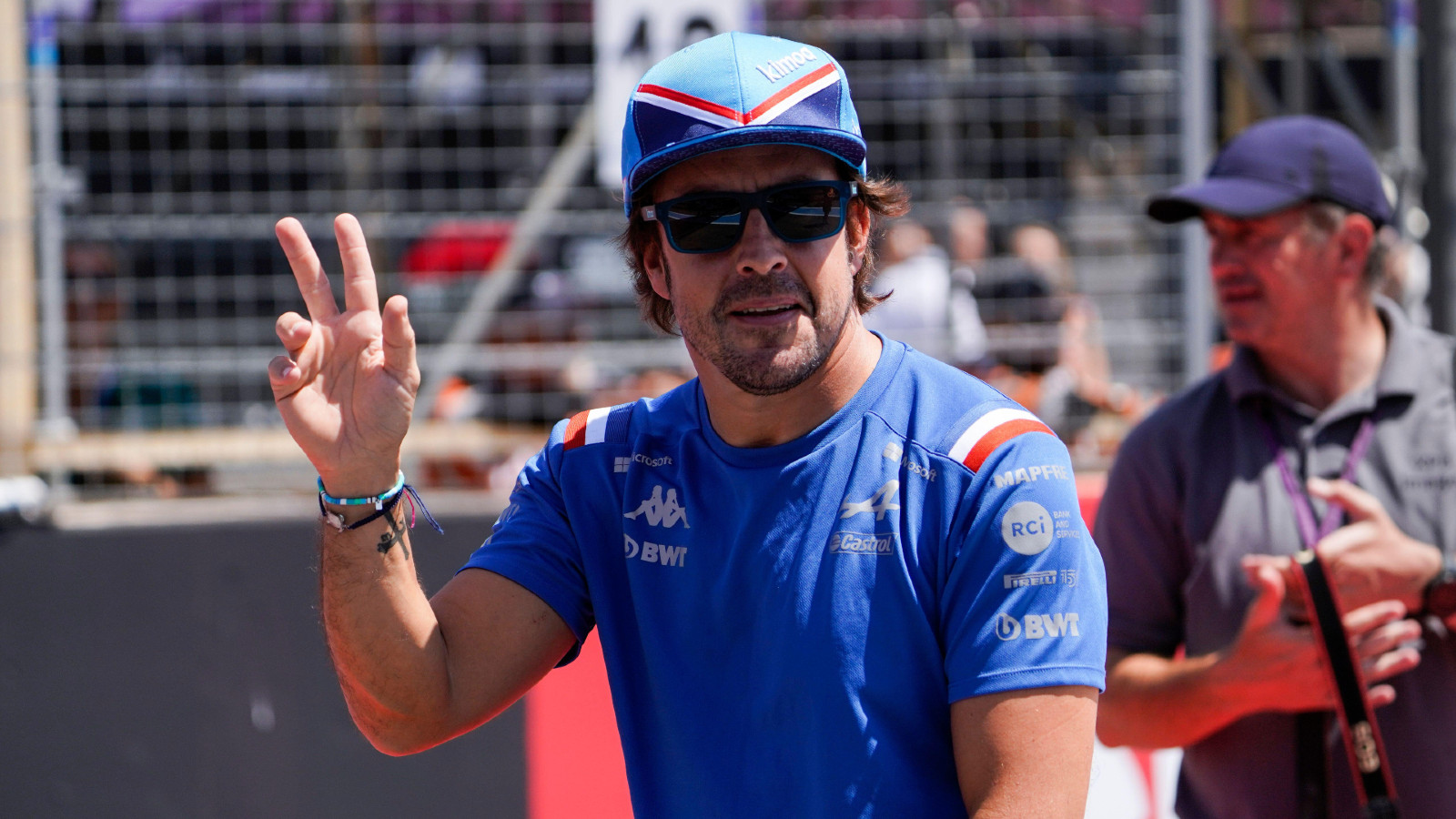 Fernando Alonso will tie Kimi Raikkonen for the most F1 race starts at the Italian Grand Prix, but it's a record the Spaniard says he probably won't appreciate until he is retired.
Last season Raikkonen retired with 349 race starts on the board, the Finn like Alonso having taken time away from the grid before returning for a second stint.
This week Alonso will match Raikkonen's record, the two comfortably ahead of Rubens Barrichello in third place with 322 starts.
"It's a nice achievement and it's great obviously to tie Kimi for the most race starts in Formula 1 on Sunday," said the Alpine driver.

"Honestly though, I try not to think about the records too much and keep my focus on the racing.
"For sure it's a nice achievement and one I will maybe look back on and be happy about but whilst I am still racing, I don't stop to think about it and I want to enjoy and maximise each race weekend."
Having signed a multi-year deal with Aston Martin for at least 2023 and 2024, Alonso should surpass Raikkonen's record by at least 50 if not more races given that F1 is expected to increase the calendar to 24 races next season.
Alonso heads into the Monza weekend looking to extend his points-scoring streak that began back at the Spanish Grand Prix to 11 races.
The 41-year-old is a two-time Italian Grand Prix winner, P1 in 2010 and again in 2017.
"Monza is one of the most historic places to go racing in Formula 1," he said. "On this triple header we go from the Dutch atmosphere in Zandvoort to the passion of the Tifosi in Monza, so it's pretty special.
"I'm always well received by the Italian fans due to my time with Ferrari in the past. I've won there twice and had several podiums too.
"The track is thrilling and overtaking is possible so we'll see some good action on Sunday. It's the end of a long three weeks on the road so we'll hope to continue our points scoring run and head into the fly-away races in good form."
Alonso is ninth in the Drivers' Championship with 59 points on the board, he's yet to reach the podium this season.