Alonso on YDT: Rivals are worried about me
With rival teams voicing their unhappiness that Fernando Alonso will contest the young driver test, the Spaniard says he is "happy that rival teams are so worried".
Racing Point amongst others has questioned why Alonso will be allowed to run at the post-season young driver test, an outing usually reserved for drivers who have competed in two or less grands prix.
Alonso, a double World Champion, has 311 starts to his name.
Nevertheless he will be in the RS20 for one of the two days after the FIA changed the rules, declaring that any driver who didn't compete in the 2020 championship can run.
Alonso is relishing the fact that he already has rival teams "worried" ahead of his 2021 comeback.
"I know there are a lot of talks about me," he told Sky Sports F1.
"I'm happy that rival teams are so worried for our test.
"I'm just getting up to speed and they can be more relaxed because I will not develop anything."
Get your hands on the official Renault 2020 collection via the Formula 1 store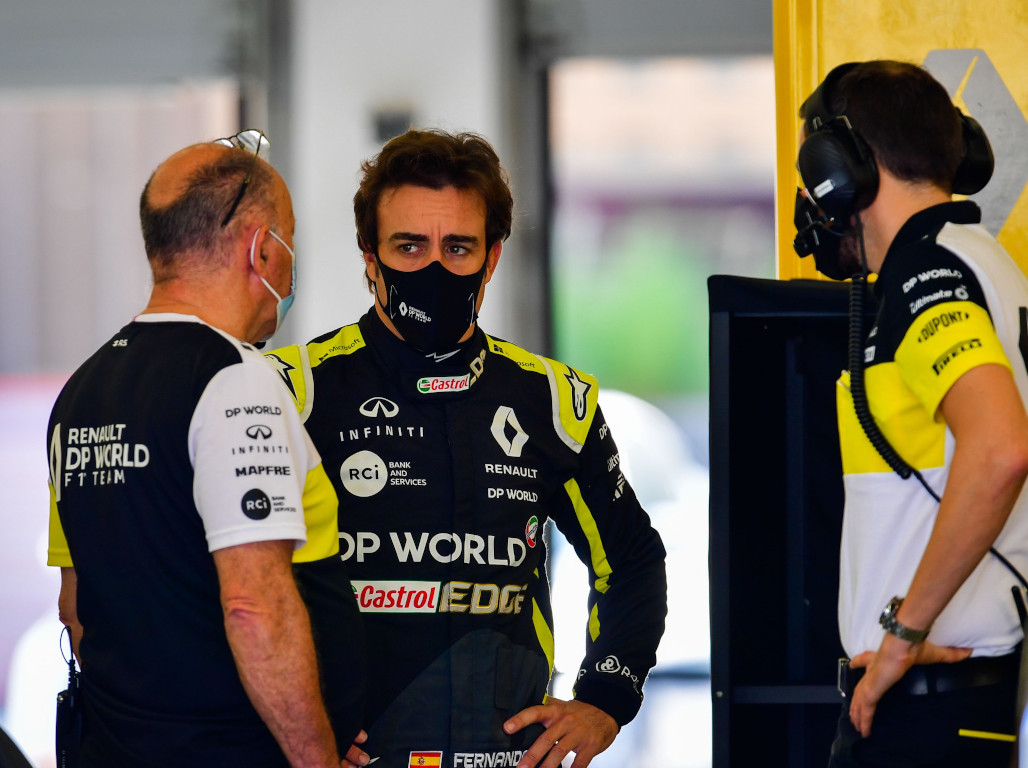 McLaren driver Lando Norris recently told Reuters that he felt it was "quite silly" that Alonso had been granted permission to test.
"He's double my age pretty much so that must make me extremely young," said the Briton.
"It's fairly obvious Fernando's not a young driver.
"It's not like he's only done one or two races… and he's been doing countless tests already this year in Formula One cars. So I don't get it.
"I don't get why they've changed the rules just for him. I think it's quite silly and it shouldn't be allowed."
The rules, though, were reportedly tweaked earlier this year when Alfa Romeo requested permission for Robert Kubica to take part.
The Polish driver was given permission back in June to test despite having started 97 grands prix. Red Bull will also run Sebastien Buemi.
Alonso added: "Kubica is doing it I think as well, Buemi too but yeah, not much talk about those."
Follow us on Twitter @Planet_F1 and like our Facebook page.