'It's not the dark side, it's playing by the same rules'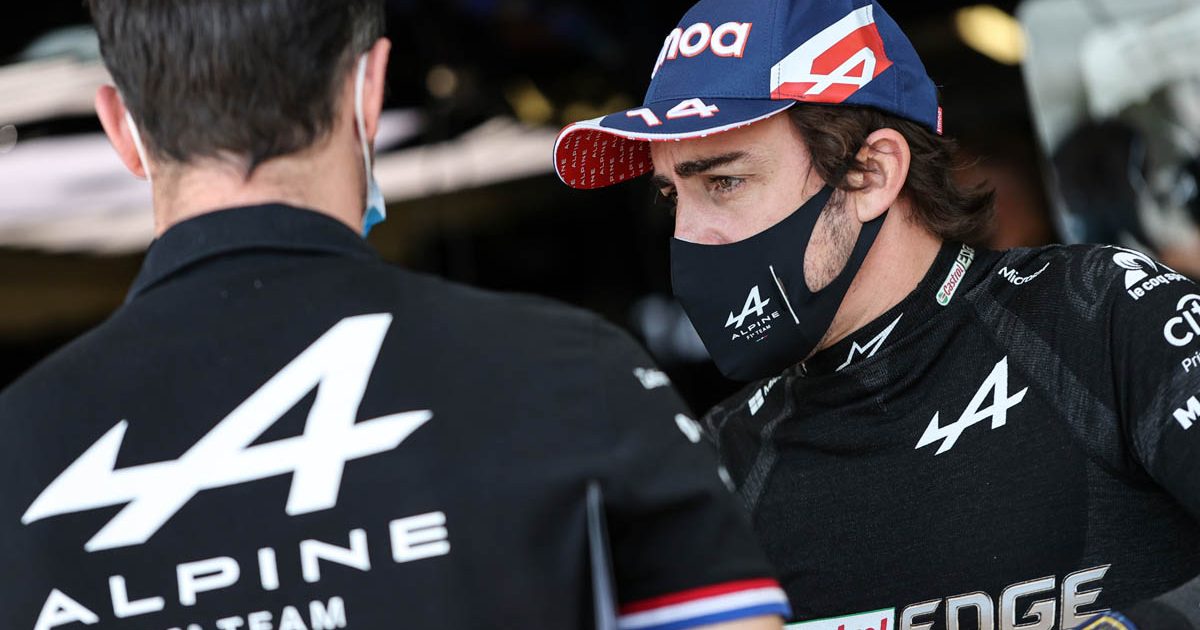 Heading to the "dark side" to join his rivals in bending the rules, Fernando Alonso says if they can do it, he can "do it too".
Returning to Formula 1 this season, the Spaniard was surprised to see how some of those he has been racing against bent the rules, and did so without consequences.
Following the Austrian Grand Prix, he said he was a "little surprised or frustrated" by both Daniel Ricciardo and Charles Leclerc going off the track at Turn 1 as he fought them for position.
He added: "For the next races I know where to go and where not to go, so well, we learn things."
The next issue to arise was weaving with McLaren complaining that Alonso was doing that as he tried to break Lando Norris' slipstream during the sprint qualifying for the British Grand Prix.
Asked about the Woking team's complaints, he denied weaving, adding: "I don't care. I've been on the other side for nine races.
"It's going to be the same for the remainder of the year – I will be on the dark side this time."
The Alpine driver was asked to clarify his comments on the "dark side", saying it wasn't so much the dark side, as "playing by the same rules as everyone else".
If you leave Lando a gap, he'll make you pay! 👊#BritishGP 🇬🇧 #F1Sprint pic.twitter.com/A7vnnwdu3s

— Formula 1 (@F1) July 17, 2021
Check out all the latest Fernando Alonso merchandise on the official Formula 1 store
"I have always been a clean driver and will continue to be that way throughout my career," he told Spanish daily AS.
"I am one of the few who does not have any penalty points.
"But," he added, "I felt a bit like an idiot respecting the rules (of track limits) in Austria.
"We tried to talk to the race director without response, that was strange. I don't want to be always protesting something that others do.
"There were no solutions, so I understood that the solution is to do the same as others do.
"I tried to tell the referee that they played by hand, but the referee doesn't do anything, so we can do it too.
"I wish it wasn't necessary, but there are things that are allowed in F1.
"It's not the dark side, it's playing by the same rules as everyone else."