'Alonso will screw over Hamilton if he can'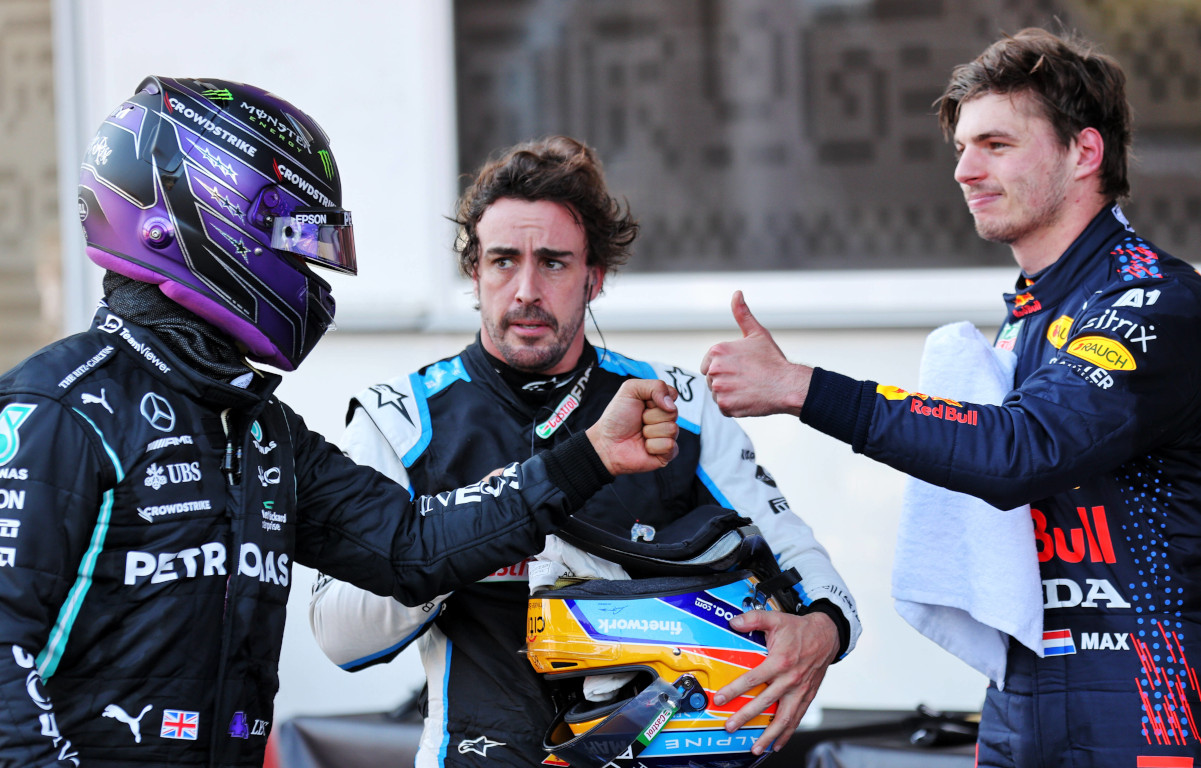 If Fernando Alonso can "screw over" Lewis Hamilton he will, and all champions need to be "assholes", according to Ziggo Sport's Jack Plooij.
This year's championship is seeing one of the closest-fought title battles in recent years play out with Max Verstappen versus Lewis Hamilton.
The Briton had the early advantage, Verstappen came back with four wins in five races, and then two crashes for the Red Bull driver handed the lead back to Hamilton, who is eight points to the good.
The rivalry has fans, and rival drivers, picking sides, so much so that even the organiser of the Dutch Grand Prix, Jan Lammers, has urged the crowd that will attend the Zandvoort race to be respectful towards Hamilton.
Plooij, though, reckons the Dutch fans – at least in their eyes – have a reason to dislike Hamilton. But adds that he is not the only "asshole" on the grid.
"In Holland, he [Hamilton] is perhaps not the most loved because of that action with Max that is burned into everyone's retinas," the Ziggo Sport pit lane reporter said in an interview with Motorsport.com.
"But if we are really honest, you also have to be a bit of an asshole to be World Champion. You don't have to be a nice guy at all.
"Who does Max have to be nice to? Nobody. He has to become World Champion at all costs. [Esteban] Ocon is the same. What a great help that guy had from Alonso."
Touching on Ocon's Hungarian Grand Prix win, Plooij reckons it was a double victory for Alonso as not only did the Spaniard help his team, Alpine, take a race win, he got to "screw over" Hamilton in the process with a brilliant defensive drive.
Speaking to the media after the grand prix, Alonso was in front of the mic when Verstappen walked past him and said "great defending".
Alonso replied: "I tried."
Max Verstappen 🤝 Fernando Alonso

🎙️Alonso: "Denedim. (I Tried)" pic.twitter.com/TQ8GTBZoqj

— Krampon F1 (@F1Krampon) August 1, 2021
Get the new look Alpine merchandise via the official Formula 1 store
Asked if his words could be taken as the Spaniard saying he tried to help Verstappen, Plooij replied: "Absolutely. He holds a grudge against Hamilton. Those two are like water and fire.
"So he thinks 'if I can screw over Hamilton, I will'."