Alonso: Vettel's penalty for blocking won't be enough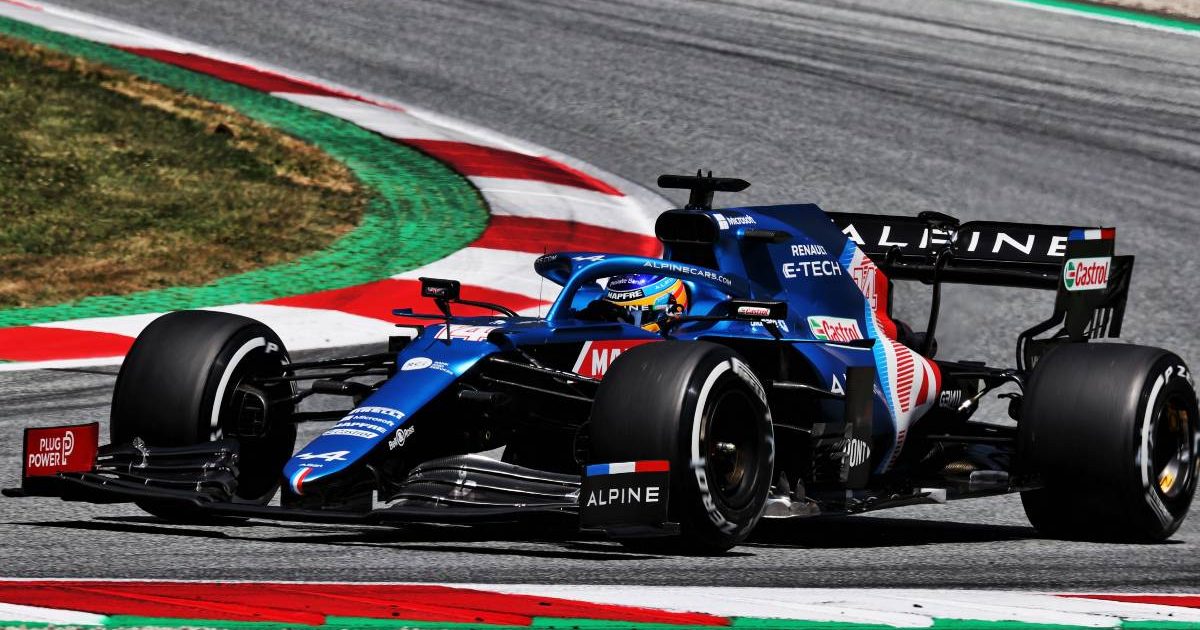 A furious Fernando Alonso believes Sebastian Vettel has cost him the opportunity to score points in the Austrian Grand Prix.
The Spaniard was on his final Q2 run, aiming to force his way up into the top 10, when he was impeded by Vettel as he approached the final corner at the Red Bull Ring.
Vettel was preparing for his own last 'hot' lap of the 15-minute session when his Aston Martin got in the way of the Alpine, completely ruining Alonso's chance of improving his best time.
Alonso angrily gestured at Vettel, who contritely offered a lengthy wave of apology as they progressed along the pits straight – the German having failed to get in his own last run as he did not pass the chequered flag in time.
Regardless, Vettel did make it through to Q3 in which he set the eighth fastest time. But the penalty imposed by the stewards, who had called him in to see them, appeared unlikely to drop him behind Alonso, who was a provisional 14th on the grid.
It was all the more frustrating for Alonso as he had been an outstanding third in Q1 – and made no secret of his opinion that his successor at Ferrari back in 2015 had ruined his race potential.
Check out all the latest Fernando Alonso merchandise on the official Formula 1 store
On the positive side the car was mega today and top 5 was realistic. Happy with that. Luck was not with us today, let's see if that change soon 🤞🤞🤞#alpine #f1 #austria https://t.co/5mysL50mHx

— Fernando Alonso (@alo_oficial) July 3, 2021
"I think we have lost our opportunity to be tomorrow P5 or P6 on the grid, so a different race," Alonso told Sky F1 in the Red Bull Ring paddock.
"Now I guess we will not score points tomorrow. Whatever penalty they give to the others, it is never enough, so…it's the way it is.
"It was very badly managed by the people in front and I'm disappointed because I think we had the potential. It was probably our best car for qualifying this season and we didn't maximise it."
Asked if there had been discussions at the drivers' briefing about not holding up rivals who are on flying laps, Alonso added: "A little bit, but I think it's very confusing.
"I think it has to be common sense, it has to be harsh penalties because it's not right what happened today – very, very frustrating to lose a lot of points tomorrow and now we have a race we can forget.
"Starting 14th it's over, so another weekend with a little bit of a strange situation for us."
Follow all the action from the Austrian Grand Prix with the PlanetF1 live centre