Fernando Alonso on people feeling sorry for F1 career moves: Facts do not tell me this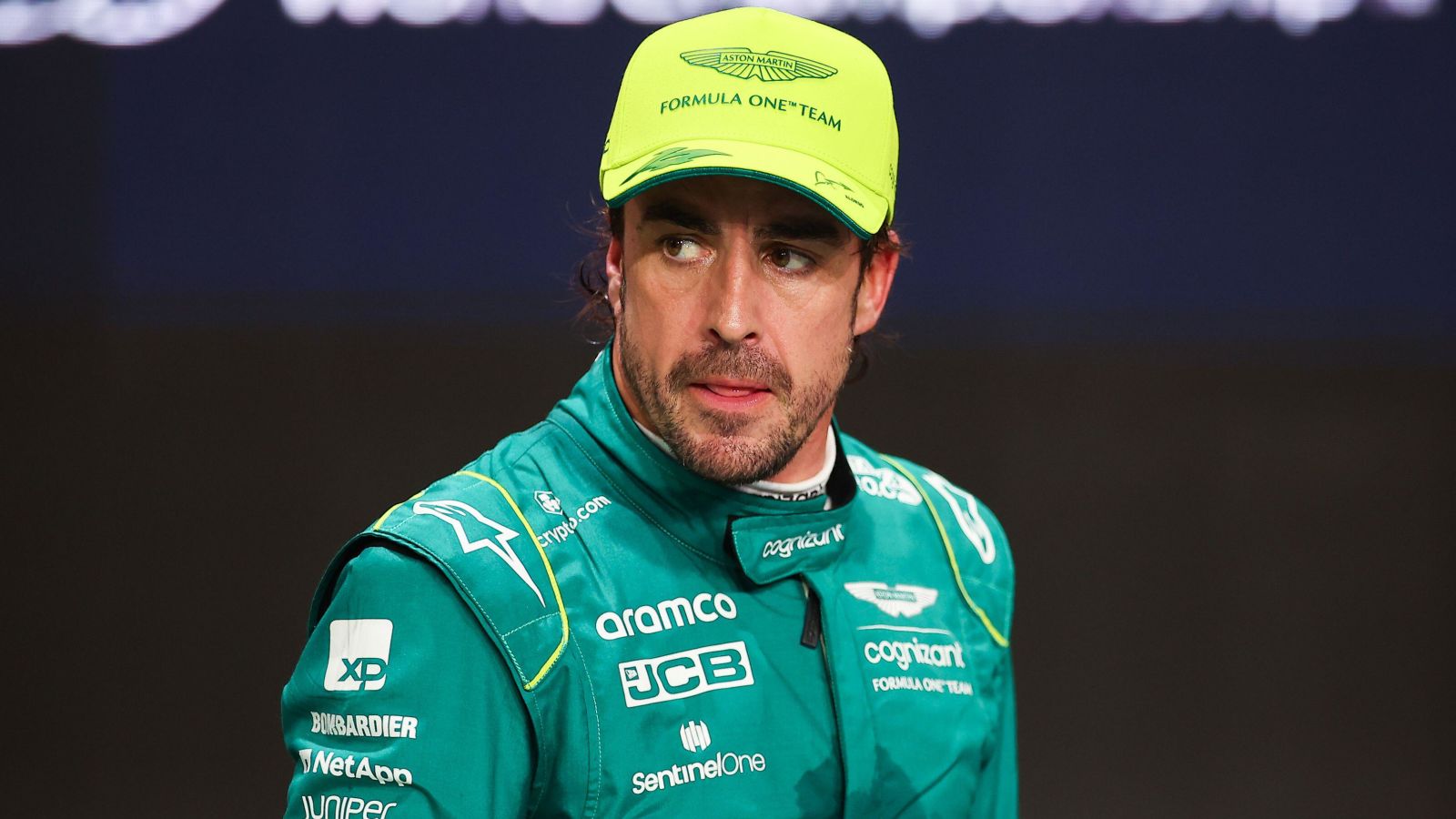 Aston Martin driver Fernando Alonso has rejected the notion that he has made bad career moves during his Formula 1 career, claiming the facts suggest otherwise.
Alonso and Aston Martin have emerged as the surprise package of the 2023 season, with the Spaniard finishing on the podium in the first two races in Bahrain and Saudi Arabia.
Those third-place finishes came after a stretch of seven years between Alonso's last podium for Ferrari in 2014 and his return to the top three with Alpine in Qatar in November 2021. This May will mark a decade since his last F1 victory at Barcelona.
Alonso has been accused of making a series of poor career choices in the years since he became the sport's youngest-ever double World Champion in 2005/06, with his return to Renault in 2008 and move to McLaren-Honda in 2015 cited as key sources of regret.
As the most experienced driver in F1 history, however, the 41-year-old is adamant that his career has contained more moments of success than frustration.
He told Channel 4: "I would say that of 20 years of my career, I had four frustrating years in a McLaren-Honda that was not competitive.
"But in 16 years of my life I've been in Formula 1, fighting for podiums and wins and this is something that is quite unique.
PlanetF1.com recommends
Watch: Mercedes deliver Fernando Alonso's P3 podium trophy to Aston Martin HQ
'They said Fernando Alonso was too old, that he was not a team man… nonsense'
Christian Horner: 'Red Bull don't have room for Lewis Hamilton'
"Sometimes I feel from the outside that people even are a little bit sorry for my career moves [but] the facts don't tell me that way, so sometimes I'm happy to clarify that."
Alonso may be set to have the last laugh when it comes to career moves given Aston Martin's stunning start to the season.
Over the Saudi Arabian Grand Prix weekend, team principal Mike Krack commented that Alonso has energised the entire team after succeeding four-time World Champion Sebastian Vettel over the winter, while Pedro de la Rosa – a long-term ally of Alonso, having first worked with him at McLaren in 2007 – claimed a 33rd race win is now a matter of time.
"What really impresses me about Fernando is the fact that he's 41 and he's exactly the same Fernando with the same hunger as I met in 2007," he told Reuters.
"There's no difference whatsoever in his approach, how hard he's working and how hard he's trying and pushing everyone.
"Physically he's young, he's been taking care of himself and he's pushing incredibly hard in every little detail – not only on the car, on the team, but also physically on his training regime, on his diet.
"He's a very complete athlete."