Alonso against making changes to Spa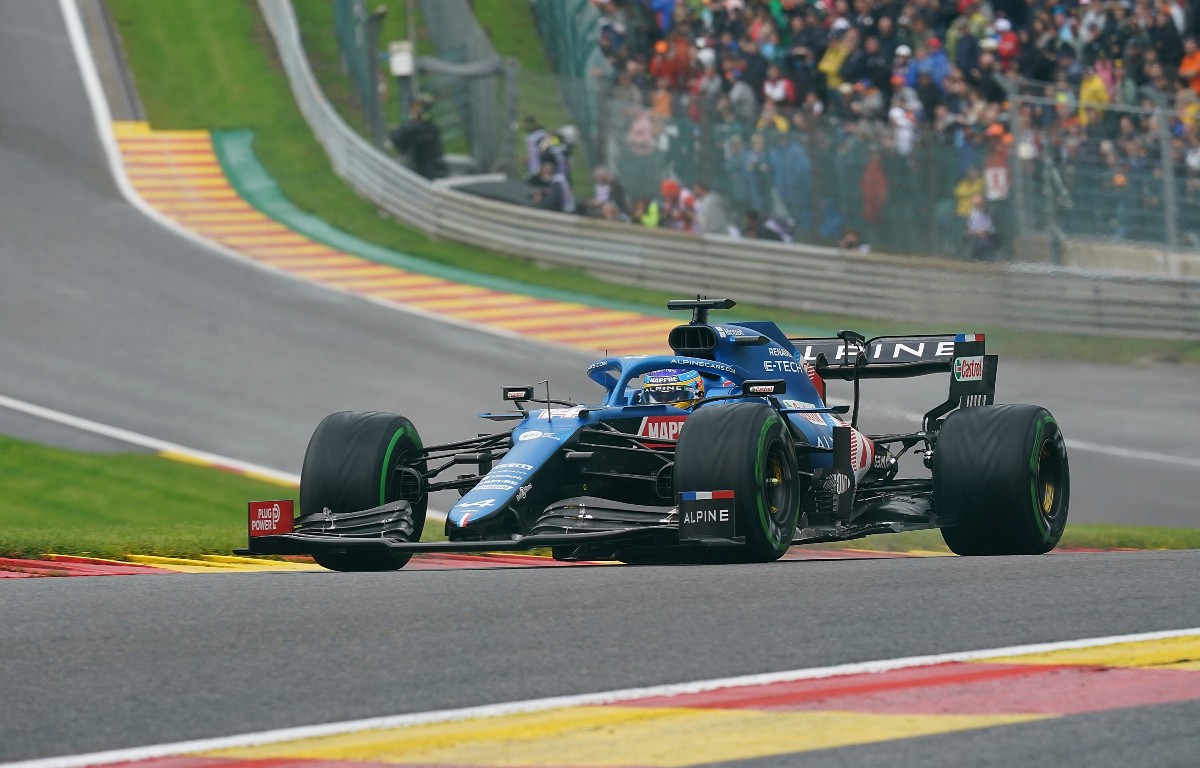 Fernando Alonso doubts the planned changes to Spa will prevent big crashes, saying its high-speed nature makes it special.
There have been a number of huge incidents at the Belgian circuit in recent years, with Lando Norris' crash during qualifying being the latest of them.
That crash, like many others, took place at the iconic uphill section made up of Eau Rouge and Raidillon, and it has been confirmed that gravel traps and wider run-off areas will be introduced there next year to improve safety.
Alonso does not think such measures will change much though and wants the nature of the track preserved.
"Even with a different barrier, probably you save some of the accidents but it's still a high-speed corner," he said after Norris' crash on Saturday.
"It is the nature of the circuit and that's why it is special."
Alonso's view is one shared by Lewis Hamilton.
"The fact this track still holds the essence of that danger, I think it's good. I just hope the changes don't take that away," said the Briton.
"Eau Rouge is already flat in the dry, easy. It's really nice and tricky in the rain and that's why Eau Rouge is Eau Rouge.
"I hope the changes make it safer but don't make it any less special, heart in your mouth, you know?"
Note to the FIA: When Seb says it's a red flag. It's a red flag. #F1

— PlanetF1 (@Planet_F1) August 28, 2021
F1 TV Pro is half price for two months! In order to claim this fantastic discount, click the following link and use the promo code SPA50 at checkout!*
*Offer expires at 23:59 on Sunday, August 29. Offer only available on Pro. Customers will need to take out a monthly subscription and this offer can only be redeemed on web. Offer not available in NL, FR or NZ.
The FIA were criticised by many, including Sebastian Vettel, after Norris' crash for not stopping the session beforehand due to the wet weather.
Alonso has sympathy for Michael Masi and co though, feeling the long nature of the track makes it difficult to judge conditions.
"It's very difficult to keep up with the track conditions," he added. "Because it is a long lap with 20 cars running, so every lap you get a different feeling and a different track condition.
"When it is drying up it is always good news, but when it is getting wetter and wetter it is sometimes a surprise with aquaplaning. So it is difficult to predict."
It was a poor qualifying session for the Alpine driver as he was knocked out in Q2 while his team-mate, Esteban Ocon, made it through to Q3.
Alonso admitted he did not feel comfortable throughout the day.
"I didn't feel comfortable out there," said the Spaniard.
"It felt slippery and very little grip all the laps. I was P14 in Q1 and P14 in Q2 so it was more or less always quite bad.
"If the conditions keep changing as they are now, maybe opportunity comes but today was not a good day."