Alonso's old-school idea to boost sprint qualifying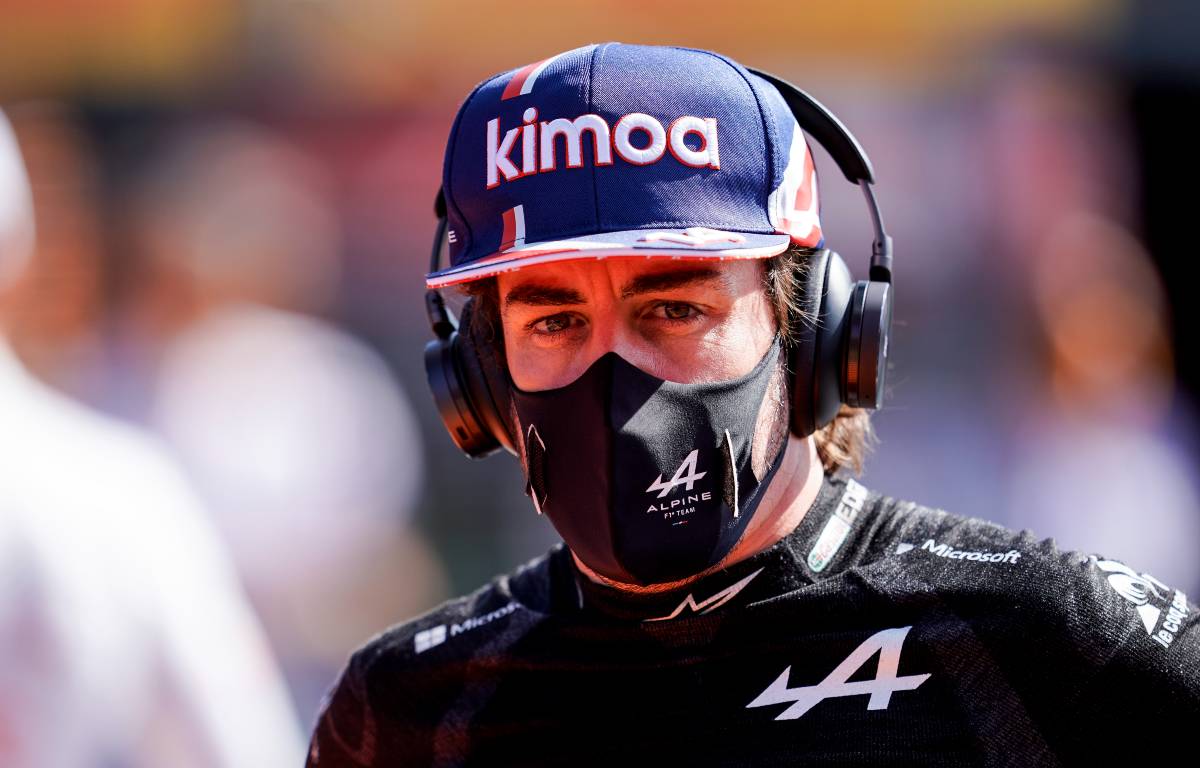 Fernando Alonso has suggested one-shot qualifying as a way of putting some surprises into the sprint qualifying starting order.
Monza saw the second staging of this trial concept in 2021, which sees a 100km sprint race on the Saturday of the race weekend, determining the grid for the main grand prix.
The first sprint qualifying at Silverstone garnered largely positive reviews, but Monza did not prove quite so entertaining with a lack of overtaking taking place across the 18 laps.
Sergio Perez has already written off the entire sprint qualifying concept, but Alonso suggested a modification he felt could help – that being the old one-shot qualifying method last used in Formula 1 in 2005.
"I still think Friday is really the point we need to improve," he told reporters at Monza.
"If qualifying is still six sets of tyres, we will eventually finish in the natural order of the performance of the cars. So in Saturday sprint race, we will start in our position, [and] we will finish in our position.
"While if the format in qualifying on Friday is a little bit different, just one lap or something… for example yesterday in Q2, I locked up the front tyres into Turn 1 and with that lap, I would start last today because I made a mistake.
"I will pay the price, start last, and maybe today I have a hard job to do. There is a sense of the sprint qualifying. It will be more spicy.
"I still think the same [I did] after Silverstone after Monza. The Friday is the thing we need to, if possible, change the natural order of the cars."
#F1Sprint 🏁
P11 // Fernando
P13 // Esteban #ItalianGP pic.twitter.com/CB1UoEgosu

— Alpine F1 Team (@AlpineF1Team) September 11, 2021
F1 TV are offering PlanetF1 readers 10% off both monthly and annual subscriptions! In order to claim this fantastic discount, click the following link and use the promo code PLANETF10 at checkout!*
*The offer ends at midnight on September 12 and excludes Netherlands
Of course, sprint qualifying is seen as something which would only appear at selected events if it was used beyond 2021. But with that single-attempt qualifying added into the mix, Alonso feels it could be effective across the calendar – although Monaco could end up being a "boring Saturday and boring Sunday" with a sprint race.
"Imagine one lap in Monaco and you only have that lap," Alonso suggested to Autosport.
"And there is track evolution, or maybe there is weather. Maybe the leaders of the Championship start first and you make a mega lap, with the track evolution and you start on the first row of the grid, something like that.
"Maybe there is one weekend when you are lucky and you can perform on something extra.
"Now, your hands are tied. Even if you have inspiration one day, if your car is the fifth fastest, you will finish ninth and 10th."