Alonso's 'very stressful' last-lap Sainz near miss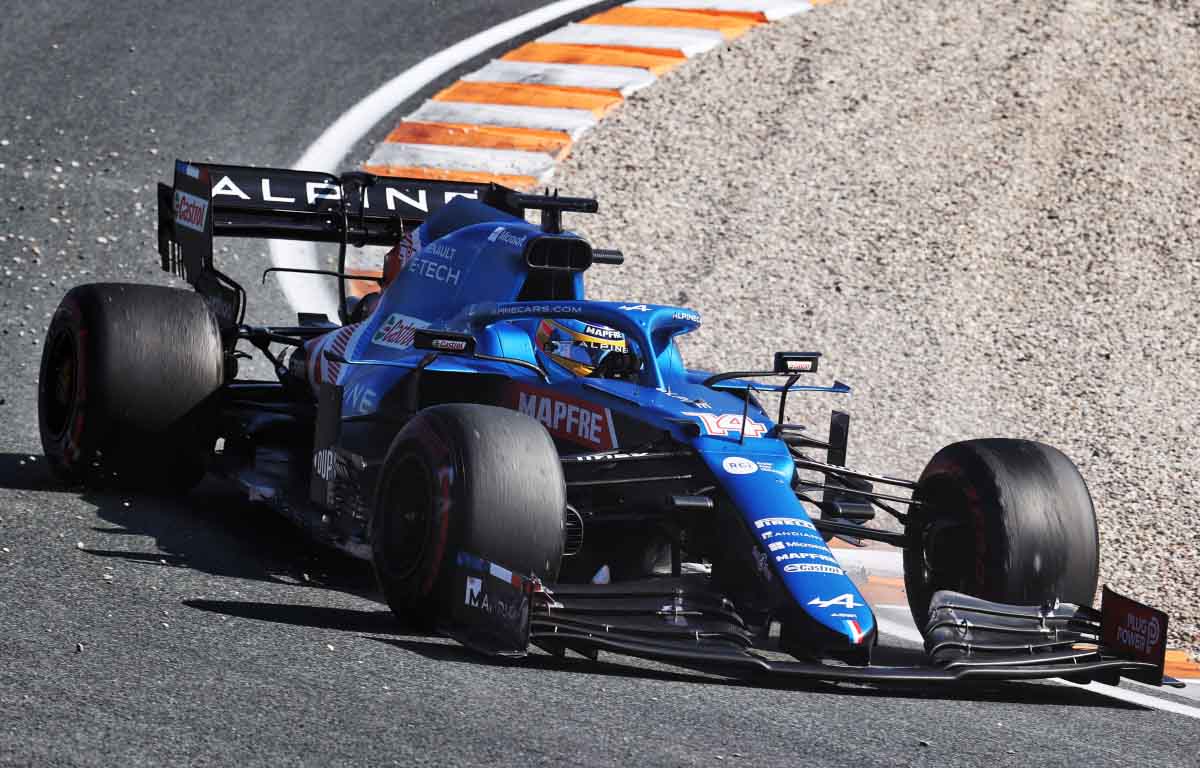 Fernando Alonso managed to pass Carlos Sainz on the last lap at Zandvoort to take P6, but the move almost ended badly for both drivers.
Alonso was under pressure from his Alpine team-mate Esteban Ocon early in the race and the Frenchman wanted the team to order the two-time former World Champion to move over, but he managed to up his pace to the extent where he closed up behind the Ferrari in the final laps of the Dutch Grand Prix.
But as the pair duelled, Alonso had to take evasive action after locking up at Turn 3, almost colliding with the wall as the two cars raced side by side.
The Alpine driver eventually managed to take the position, which was a welcome boost – but the Spaniard admitted he got his fair share of good fortune in making the move stick.
Good weekend for us . Both cars in the top 10 on Saturday and Sunday and more points for the team. Thank you Zandvoort and see you next week in Monza. 💙 @AlpineF1Team #f1 #zandvoort pic.twitter.com/yZXuDDhvLJ

— Fernando Alonso (@alo_oficial) September 5, 2021
Check out all the latest Fernando Alonso merchandise on the official Formula 1 store
"It was a very stressful moment for sure," Alonso told The Race. "I had a go at Carlos into Turn 1 on the inside and I thought I was making the move, and in the last moment he released the brakes and he braked even later so we nearly touched already into Turn 1.
"And then into Turn 3 I was too close and I locked the fronts a little bit and ran wider than normal outside the circuit.
"But obviously there are like two metres from the banking to the wall and I was like 10 centimetres or something from the wall with both front tyres, locked up!
"It's not that I did anything magic there, it was just pure luck because I was not in control of the car. I got lucky there."
As for Sainz, the Ferrari driver lamented his lack of pace on the day, and felt frustrated after lagging behind Charles Leclerc in the sister car for the majority of Sunday afternoon.
Even though there was only one lap to go, Alonso's countryman felt he could not do much to keep the Alpine from getting past.
"There was pretty much no fight because he flew past on the straight with DRS and by the time we are riding to Turn 1, he was already one or two car lengths ahead," Sainz said.
"I was struggling so much with tyres that I couldn't even get a good run out of the last corner. I defended the inside but he passed me easy into Turn 1 by the time I got there."