Fernando Alonso speaks out against team radio message broadcasts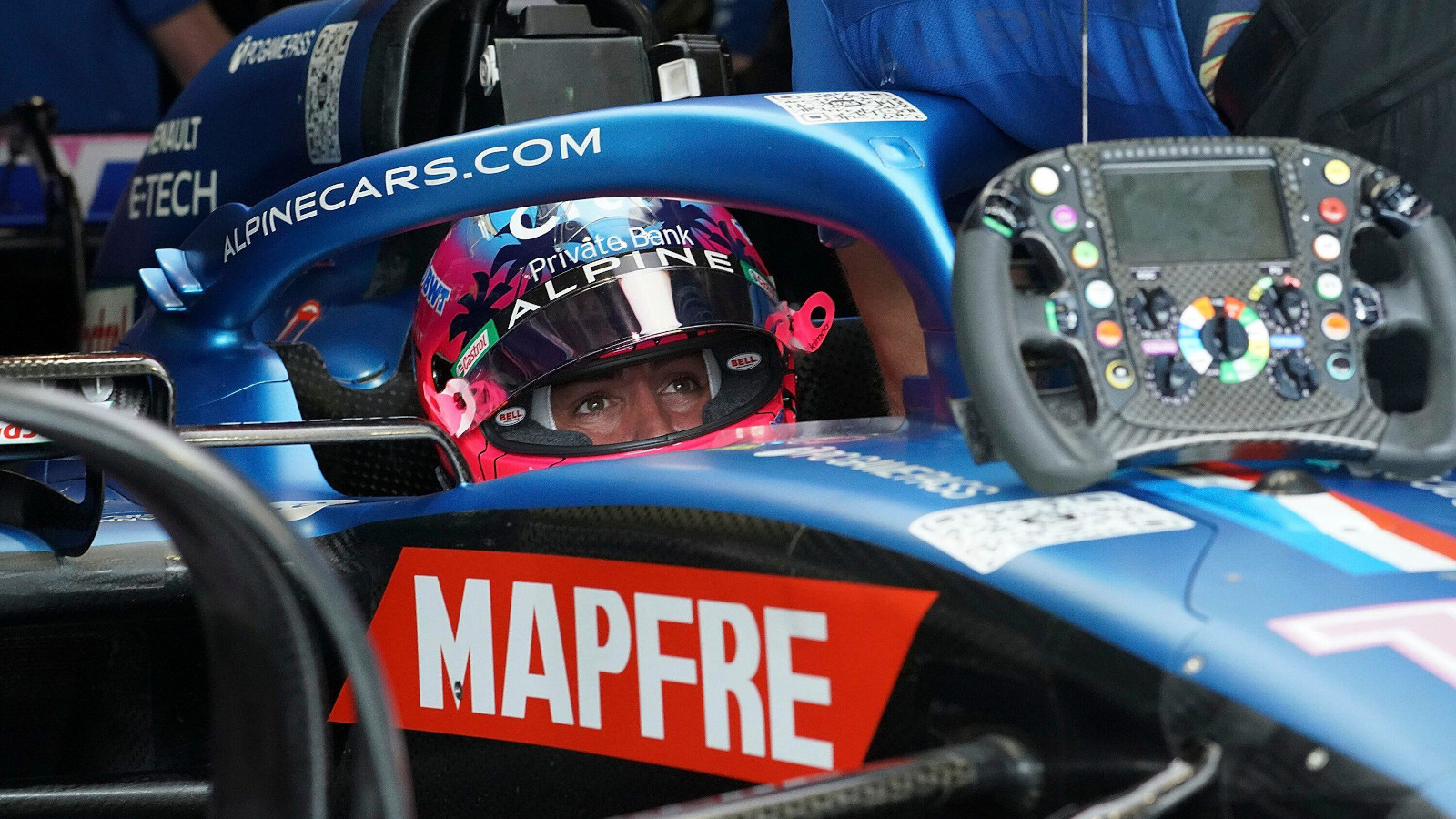 Fernando Alonso is doubtful as to whether any Formula 1 team radio messages should be broadcast.
The two-time former World Champion voiced that opinion after apologising to Lewis Hamilton for calling his ex-McLaren team-mate an "idiot" following their collision on the opening lap of the Belgian Grand Prix.
The Spaniard is no stranger to hyperbolic team radio messages, dating back to his "GP2 engine" description of the Honda power unit during his second spell at McLaren, to this season saying he had "never in my life seen a defence like Esteban's" when blocked by his Alpine colleague Esteban Ocon in the early stages of the Hungarian Grand Prix.
Having admitted he had been wrong to call Hamilton an "idiot" who only knows how to drive when in the lead, and saying he had "huge respect" for the Briton, Alonso remains surprised that any spur-of-the-moment comment from a driver can be aired for the consumption of F1 viewers or listeners.
"I don't think so," said the 41-year-old, quoted by Motorsport.com, when asked if he thought team radio messages should be broadcast.
"[F1] is the only sport…in football, in tennis, in whatever, you can have your moments of privacy with your team and you prepare everything.
"But I know this is part of the show. All the things that are broadcast on the radio normally are a little bit spicy because the sport wants that spice in the race.
"They never [broadcast] 'go to diff position five' because it's not interesting, and it's what we talk every lap. I understand that.
"Unfortunately, the measure you will have to take to avoid broadcasting things you are not thinking [through] in the heat of the moment is to stay quiet all the time."
These two… 🧢🤝😂#DutchGP pic.twitter.com/LKFbBM3QF5

— BWT Alpine F1 Team (@AlpineF1Team) September 1, 2022
Therefore, Alonso says he will reduce his verbal output in an attempt to avoid any more controversy.
"Sure, I will be very quiet on the radio," said the driver who is leaving Alpine to join Aston Martin at the end of this season.
"It's a sport that has this thing that is broadcast, things you should be in a little bit of privacy with your team.
"When you say something on the radio, in that moment, you think you are talking with your engineer, so you are preparing the strategy.
"Obviously you should be aware that is broadcast. But it's like if someone makes a hard tackle or something in football, in that moment you say something to your team-mate, or your defender or whoever, that is not broadcast.
"So I will try to be quiet always on the radio and not be part of a show I don't agree with."