Alonso: 'Difficult for teams to agree' on porpoising changes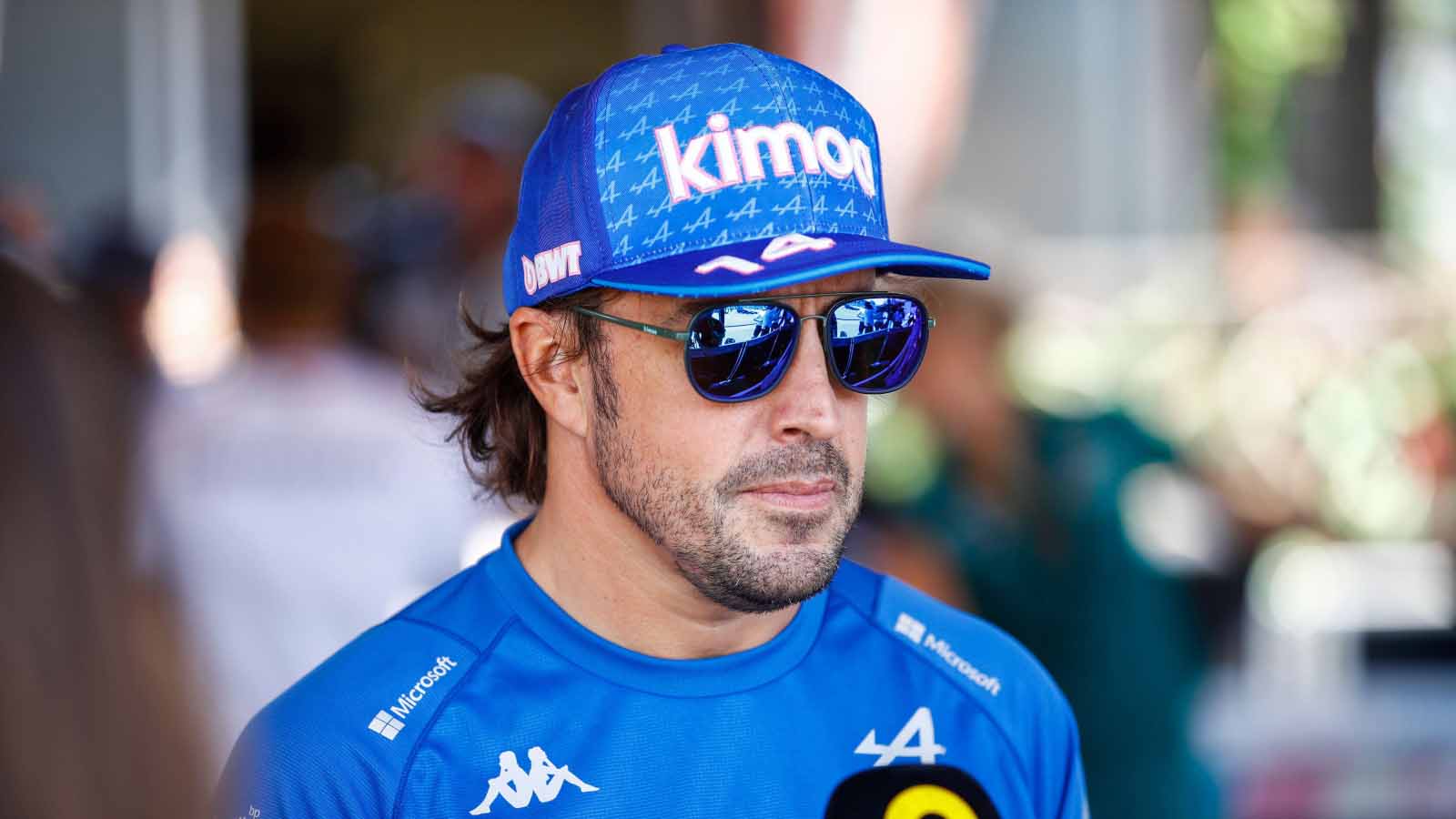 Fernando Alonso admitted it would have been "difficult" for the teams to come to a consensus on solving the porpoising problem in Formula 1.
The 'bouncing' effect of the cars has been one of the main talking points of the season so far, with ground effect aerodynamics coming into play and downforce being generated from underneath the cars.
As a result, some cars have experienced 'bouncing' at high speed, where the car being 'sucked' towards the track results in scraping the track surface, before bouncing back up and the process repeats itself.
The teams have experienced the phenomenon in different quantities through the season so far, with McLaren saying they have struck a balance between performance and running the car low enough to the ground to generate performance – while it has been the Achilles heel of Mercedes this year.
The two-time World Champion comes into the weekend after a solid result last time out in Azerbaijan, and hopes to ensure all three days are positive for the team in Montreal.
Oh, Canada 🥰🇨🇦#CanadianGP @OconEsteban pic.twitter.com/P0qSKZhuZC

— BWT Alpine F1 Team (@AlpineF1Team) June 16, 2022
"It was a decent result for us to finish seventh in Baku," Alonso said in Alpine's Canada preview. "I feel like we maximised our car and the opportunities presented to us by the retirements of other cars.
"We still need to better understand our car and why we are experiencing differences from Friday through to Sunday."
The FIA has now introduced a technical directive overriding the teams and is introducing measures to police porpoising themselves, as announced on Thursday, after the teams could not come to an agreement on solving the problem – with eight of the 10 constructors required to agree to any changes.
The teams will have the opportunity to add their input into the new rules, which will see limits put in place on how much the cars can bounce while on straights, in order to protect the health of drivers.
Lewis Hamilton, Pierre Gasly and Daniel Ricciardo are some of the names to speak out on the negative effects porpoising has been having on their health, but their cars' ride height may need to be risen to counter the bouncing – although this will come at a cost to performance.
As for Alpine, Alonso feels the A522 has been able to run relatively smoothly this year, although the part-street circuit in Montreal will present a bumpy challenge for the cars.
"Our car is quite good at managing the bouncing effect of this year's cars," he said. "I didn't feel it too much in Baku. We were more focused on managing tyre degradation, especially of the rear tyres.
"It's going to be very difficult for all of the teams to agree on change. It's going to be different at each circuit – for example in Jeddah it was very smooth, and Australia as well, and nobody said anything there."